Aliquippa — named after Queen Aliquippa, the leader of a group of Mingo Seneca that lived along the three rivers — could possibly have the highest concentration of greatness of any town in America.
Fewer than 10,000 people live there now, yet it has produced some very respectable NFL players like Ty Law, Jon Baldwin and Sean Gilbert. That alone would be impressive, but those guys are almost sidenotes compared to other stars the Beaver County community has contributed to the sports world. Darrelle Revis, a seven-time Pro Bowler and current Super Bowl champion, is from the town as well. He is, in fact, the best known Island from this area, just ahead of Neville Island.
The town's population has dwindled over the years — 50 years ago, it had 26,000 residents. That's still not a big city, but when you consider the level of talent to come out of there, it's downright amazing. And I'm not just talking about sports.
Henry Mancini, the composer, not the bread guy, was born in Cleveland, but his family wisely realized it was a loser town and moved to Aliquippa when he was very young. Mancini is recognized as one of the greatest composers in the history of film. His trophy shelf includes four Oscars and 20 Grammy awards. Had he stayed in Cleveland he might have just won a couple of Daytime Emmys. Not impressed yet?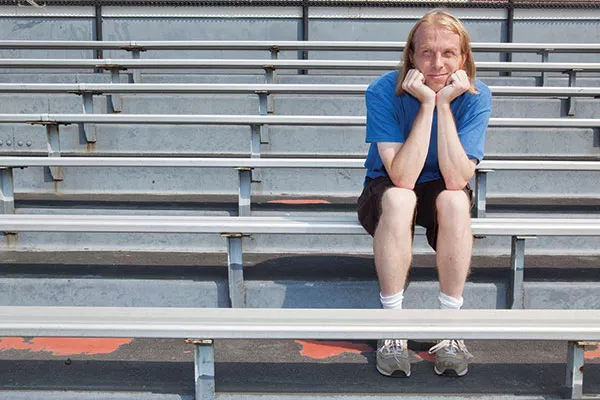 CP file photo by Heather Mull
Mike Wysocki
How about NFL Hall of Famer Tony Dorsett? Dorsett went to Hopewell, but that's certainly close enough. T.D. became one of the best running backs in the history of college football, if not the best. His college career culminated in a Heisman Trophy and Pitt's last national championship in 1976. The next year, the expansion Seattle Seahawks traded his rights to the Dallas Cowboys in exchange for Clint Longley, Terry Beeson and some other clown no one has ever heard of. Dorsett went on to four Pro Bowls and a Super Bowl ring, and is currently the NFL's eighth all-time leading rusher. The stupid Seahawks had to wait 28 years after their blunder to make it to their first Super Bowl. It was against the Steelers in 2005, and we all know how that one turned out.
On Saturday Night Live, the late Chris Farley played a Bears superfan and was known for the phrase "Bears, Polish sausage, Ditka." Yes, legendary Mike Ditka grew up in Aliquippa, too. The 1985 Chicago Bears he coached could almost really beat you 31 to negative-7, as the skit once predicted. Ditka won a Super Bowl as a player, assistant coach and head coach. He's enshrined in Canton, as well, as one of the greatest tight ends to ever play the game. Also, Iron Mike has a mustache that Burt Reynolds would envy. OK, enough about Hall of Fame football players and Oscar-winners.
Let's go to basketball. Aliquippa raised a player who is rightfully considered the greatest college-basketball player to ever lace 'em up. "Pistol" Pete Maravich is still the NCAA's all-time leading scorer, with 3,667 points and a mind-boggling average of 44.2 points per game. Think about that. When the Pistol scored 37 points in a game, his average actually went down. Even more incredible was that he didn't play his freshman season and played in an era before the three-pointer. No less than NBA great John Havlicek once said, "The best ball-handler of all time was Pete Maravich." The LSU standout has the Tigers' home court named after him. Poor Shaquille O'Neal had to settle for being that school's second-best player.
Top that off with the fact that the Aliquippa Quips' high school teams are also pretty good. The Quips' football program is a staple of the WPIAL playoffs, including a trip to the finals just a couple of months ago. Mighty Queen Aliquippa herself would have a tear of joy running down her face if she had any idea the kind of superstars this little Beaver County town has produced in her honor.