INTRO
So far, this winter hasn't been marked with piled-up snow and bitterly cold temperatures. All the more reason to shift off the couch and go do something.
Below we've compiled a selection of local happenings that should provide entertainment, edification, exercise and laughs. 
And in case Ol' Man Winter blasts back, most of these events are happening inside.
ART AND EXHBITS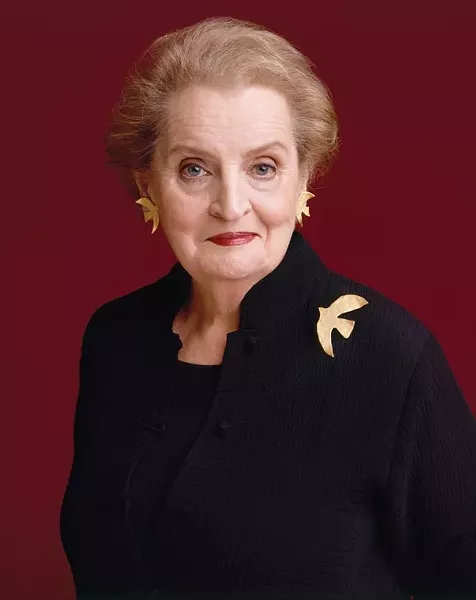 Timothy Greenfield-Sanders
When Madeleine Albright learned that the Iraqi media had called her "an unparalleled serpent," she wore a snake brooch to her next meeting with Saddam Hussein. Learn more about the former Secretary of State's diplomatic campaign of "speaking" with her jewelry in Read My Pins: The Madeleine Albright Collection. Through March 4. Carnegie Museum of Natural History, Oakland. 412-622-3131 or www.carnegiemnh.org
Dawoud Bey's project may change how you think about today's much-maligned teen-agers. He spent 15 years taking large-scale photos of high school kids from a wide economic, social and ethnic spectrum. See his work in Class Pictures, now at the Silver Eye Center for Photography. Through March 10. South Side. 412-431-1810 or www.silvereye.org
Using only paper, cutting implements and light, artist Kathryn Carr creates intricate "shadow puppets" and dioramas. Visitors to Paper Thin Theater can interact with some of the exhibits, creating their own silhouette plays — or simply marvel at the precision handicraft. Jan. 20-Feb. 19. 709 Penn Ave., Downtown. 412-456-6666 or www.trustarts.org
Photo by Michael Koryta and Andrew VanStyn
Designed by Thomas Ustick Walter (1804-1887). House of Representatives Chamber Arm Chair, 1857.
Nobody can deny that chairs have their function, but some rise above the utilitarian to become works of art. The Art of Seating: 200 Years of American Design presents 43 chairs that represent design and craftsmanship, from an ornate chair designed for the 19th-century U.S. Congress to sleeker modern works from Stickley and Eames. Feb. 4-April 8. Westmoreland Museum of American Art, Greensburg. 724-837-1500 or www.wmuseumaa.org
Penn Avenue is known as an arts corridor, but now it's getting a new exhibit space with a more scientific bent, with the grand opening of The Center for PostNatural History, on March 2. The Center promises to enlighten us about the "complex interplay between culture, nature and biotechnology," in particular focusing on organisms that have been altered through selective breeding or genetic engineering. Garfield. www.postnatural.org