If the tulips are blooming, it must be time for the annual Russian Film Symposium, now in its 11th year. The six-day symposium, co-presented by the University of Pittsburgh and Pittsburgh Filmmakers, begins Mon., May 4, and will offer 12 recent films, to be shown on the Oakland campus and at the Melwood Screening Room, in North Oakland.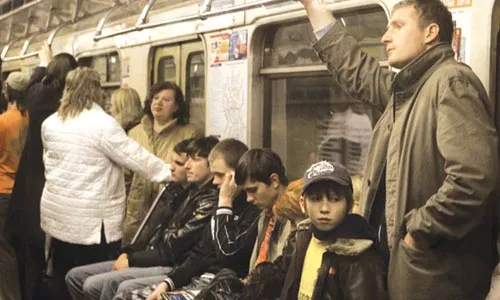 This year's theme is "The New Positive Hero: Masculinity and Genre in Recent Russian Cinema." But don't necessarily look for upright, square-jawed do-gooders in these films. Symposium organizer Vladimir Padunov, an associate professor of Slavic language and literature and an associate director of film-studies program at the University of Pittsburgh, notes that the theme is somewhat sardonic.
In Soviet-era cinema, he explains, the "positive hero" depicted the transformation of a vibrant but impulsive man of the people who, with the right mentorship, achieved class consciousness. Post-Soviet cinema was dominated by the gangster. But the recent resurgence of genre film in Russia -- movies like romantic comedies, costume and sports films -- has introduced new frameworks for presenting male protagonists.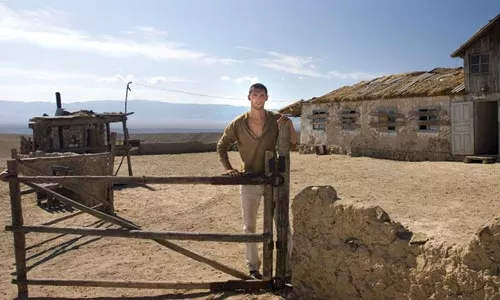 "All of the genres carry specific conventions on representing ... masculinity," says Padunov. "You can't stay with the macho hero -- either positive or negative -- that was the only image of the male from roughly 1991-2003."
The four films screening at Melwood include a spare account of a somewhat mysterious pickpocket, living in the suburbs of Moscow (Shultes); a stylized addiction melodrama that portrays a young morphine-addicted country doctor on the eve of the revolution (Morphia); another young doctor toiling within the vastness of the steppes (Wild Field); and 12, a contemporary rework of Twelve Angry Men that "tries" a Chechen youth accused of killing his adoptive Russian father.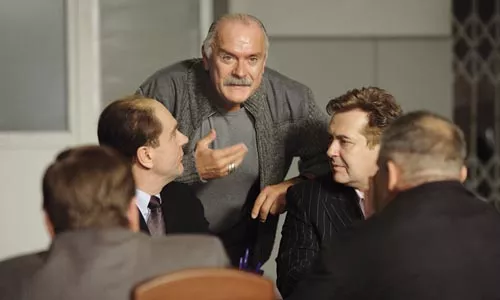 Padunov says that these films mostly lack class consciousness, the aspect that determined the traditional "positive hero." "On the other hand," he continues, "there is a series of redeeming characterizations that take its place. It's almost as if class has disappeared and all that remains is social relations."
As always, the symposium will offer plenty of discussion from scholars and critics. Padunov is particularly enthusiastic about including two Russian critics, both of whom work in genre and masculinity. "They're both very young, the youngest critics that I've brought yet."
Very young, like in their 20s? Padunov laughs. "No, that's Russian age. They're in their 30s."
The films scheduled for the morning and afternoon will screen via video projection in David Lawrence Room 106 on the University of Pittsburgh campus, in Oakland, and will be followed by discussions. The films are in Russian with English subtitles. There is no charge and the public is welcome.
Additional screenings will take place at the Melwood Screening Room (477 Melwood Ave., Oakland), and will be presented in 35 mm. All films are in Russian, with English subtitles; admission is $7. For more information see www.rusfilmpitt.edu or www.pghfilmmakers.org.

Schedule:

Mon., May 4
10 a.m. Vanished Empire (2008, 105 min.)
2 p.m. Paper Soldier (2008, 118 min.)
Tue., May 5
10 a.m. Live and Remember (2008, 95 min.)
2 p.m. Once Upon a Time in the Provinces (2008, 112 min.)
Wed., May 6
10 a.m. Four Ages of Love (2008, 100 min.)
7:30 p.m. Wild Field (2008, 100 min.). Melwood
Thu., May 7
10 a.m. Mukha (2008, 107 min.)
7:30 p.m. 12 (2007, 153 min.). Melwood
Fri., May 8
10 a.m. Captive (2008, 80 min.)
2 p.m. Russia-88 (2009, 104 min.)
7:30 p.m. Shultes (2008, 100 min.). Melwood
Sat., May 9
7:30 p.m. Morphia (2008, 107 min.).Melwood