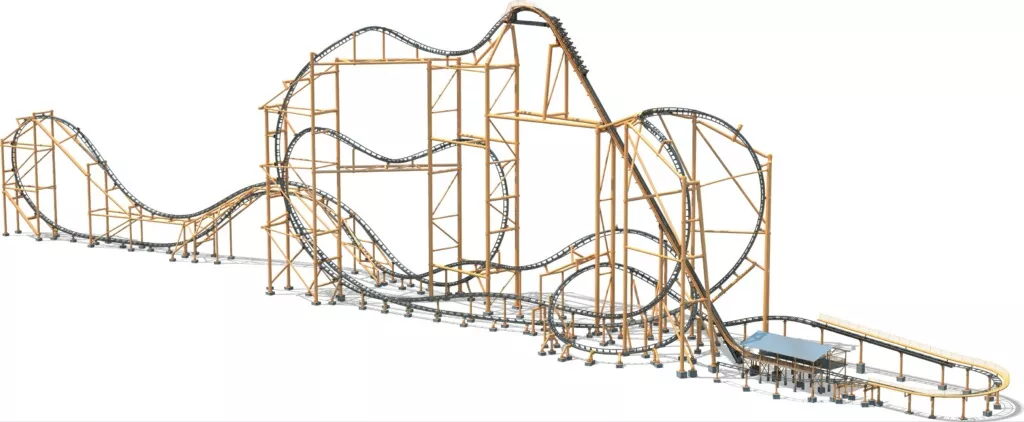 Image courtesy of Kennywood
The Steel Curtain roller coaster
If Kennywood fans are willing to forgive the local amusement park for its recent
fiasco involving Hunt's Ketchup
, then they are in for a treat on Saturday.
As part of the park's new
Pittsburgh Steelers
themed section, a brand new roller coaster called the Steel Curtain is debuting, and there is already significant buzz.
Today, the media and a select group of fans were invited to the park in the early morning to test out the new roller coaster inside the "Steelers Country" section. The coaster
replaced the Log Jammer
, after the park decommissioned the well-known water ride last year.
And these lucky fans from Harrison in the Alle-Kiski Valley became the first ever riders of the Steel Curtain, and of course while wearing full Steelers garb. The coaster opens to the public Saturday, July 13.
Not only is this one of the first new roller coasters at Kennywood in some time, but the Steel Curtain also contains the world's largest inversion. Riders are flipped at
197 feet
in the air. Here is a video from WTAE of the record-breaking inversion taken when the coaster was being tested in June.
The Steel Curtain is also now the tallest roller roller coaster in Pennsylvania, and has the most inversions of any single coaster in the U.S. Riders flip upside down a total of nine times.
Make sure to eat those Potato Patch fries after you ride. That is a lot of inversions.