It's pure coincidence that Dormont and Lawrenceville are both ringing out summer with parties in big dry public pools. The affairs are easy to distinguish: Lawrenceville's has all the accordions. The Accordion Pool Party is the brainchild of Susan Englert and Deborah Knox, two Larryvillians who want something made of the Leslie Park Pool, a city-owned facility budget cuts shuttered in 2003. Englert, an architect, was inspired by how a choreographer had commandeered a community pool in Brooklyn; Knox, a business consultant, took up accordion in 2001, at age 50. "There's really one degree of separation between you and an accordion in Pittsburgh," Englert notes. Volunteers cleaned the site of trash, while Knox recruited the 20-member All Accordion Orchestra. The ensemble debuted at the Sprout Fund's recent Hothouse party, serenading attendees from its global-folk songbook. The Sept. 12 daytime party was planned with City Councilor Patrick Dowd, community groups and Sprout support. "You don't get to go into a vacant swimming pool very often," says Englert. "There's a romance to it." The event will find musicians and 30 costumed folk dancers performing in the 7,500-square-foot pool's deep end. (The shallow's for dance lessons.) Expect everything from English waltzes to tangos, plus the accordionless Guinea West African Drum and Dance Ensemble. The party prefaces community meetings on the pool's future. Much less cleanup was needed at storied Dormont Pool. But after narrowly averting closure in 2006, the place still relies on community support. Sept. 11's Party at the Bottom of the Pool benefit features DJ Bad Seed, bluesy live tunes from the Ruby Vere band, refreshments -- and lots of people dancing where one million gallons of chlorinated water recently sloshed. Bill O'Driscoll Party at the Bottom of the Pool: 7-11 p.m. Fri., Sept. 11 (1461 Dormont Ave., Dormont; $10-15; 412-736-0343). Accordion Pool Party: 3-7 p.m. Sat., Sept. 12 (4700 Butler St., Lawrenceville; suggested donation of $5; free for children under 12 and seniors; 412-344-3966).
Thu., Sept. 10 -- Festival
As festival season rushes into football season, the Carnegie Arts & Heritage Festival begins tonight with the perfect torch-passing: a broadcast of the Steelers' opener on the main-stage big screen. Pro football is part of our heritage, right? On the "arts" end of things, local visual artists will line the grounds, and musical entertainment will rule the festival's three nights. From standard-bearers like the Sweaty Betty Blues Band and Joe Grushecky to hip up-and-comers like Joy Ike and Good Night, States, plenty of ground is covered. Andy Mulkerin 4-10 p.m. Also Fri., Sept. 11, and Sat., Sept. 12. Main Sreet, Carnegie. Free. All ages. www.carnegieartsandheritage.com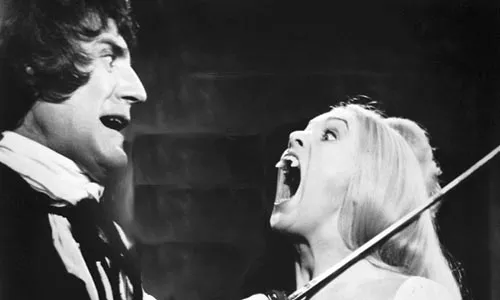 Fri., Sept. 11 -- Film
It's all-night thrills and chills at the Drive-In Super Monster-Rama, at Riverside Drive-In. Hopefully, you'll be safe in your car, as eight sci-fi shriekers and creature features from the 1960s and '70s unspool over two nights. Tonight, Vincent Price kicks it off with Witchfinder General, followed by Scream and Scream Again, The Crimson Cult and Terror Creatures From Beyond the Grave. Saturday, it's Hammer time, with a four-film tribute to the much-culted British studio. Bloodsuckers dominate in four films, including The Vampire Lovers and Vampire Circus. On-site camping is available (for an additional fee), if you dare. Al Hoff Gates at 7 p.m.; films at dusk. Route 66, North Vandergrift. $10 per night (under 12 free with adult). 724-568-1250 or www.riversidedrivein.com
Fri., Sept. 11 -- Comedy
For gluttonous couch potatoes who enjoy stand-up, Jim Gaffigan is comfort food. Help yourself when the clean-mouthed comic returns tonight. Fresh off his album King Baby, Gaffigan brings his trademark "inner voice" to Heinz Hall. Expect jokes about being lazy and eating. "I was looking at a box of Hot Pockets. They have a warning printed on the side," he says. "Warning: You just bought Hot Pockets! Hope you're drunk or headed home to a trailer. You hillbilly, enjoy the next NASCAR event." Chris Young 8 p.m. 600 Penn Ave., Downtown. $36.25-43.25. 412-392-4900 or www.pittsburghsymphony.org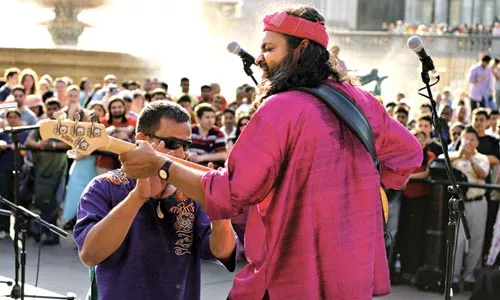 Sat., Sept. 12 -- Indian Music
Combining world-music elements with the sprawling grooves of jam and fusion, Indian Ocean has been active in India since the early 1990s, where they've become a campus staple, released several albums and scored films. Soaring, melodic vocals, clattering tablas, mysterious fleet-fingered guitar work, fluid bass -- it's all here. No doubt there's a niche audience that appreciates the music's subtleties, but anyone who can follow a Peter Gabriel album won't find Indian Ocean too esoteric. The band performs at Carlow University, a fundraiser for Association for India's Development (AID). Aaron Jentzen 6-9:30 p.m. Antonian Theatre, 3333 Fifth Ave., Oakland. $20-175. Pittsburgh.aidindia.org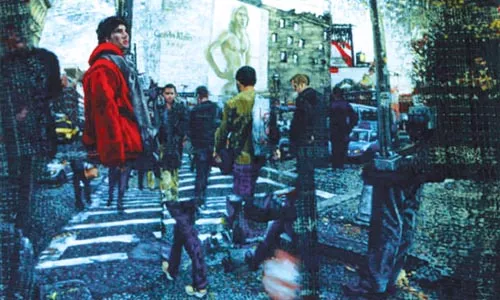 'crosswalk' painting is "Art by Paul Smith at What's New in New York?"
Sat., Sept. 12 -- Art
Squirrel Hill's Sirani Gallery launches a series of shows featuring artists from different North American cities with What's New in New York? The seven emerging artists include Elizabeth Knowles, whose acrylic-polymer paintings were described in The New York Times as "organic forms [that] seem to move up and down the wall like germs under a microscope." Also attending receptions today and tomorrow are: Cara Enteles, Jeff Faeber, Frank Gonzoles, Paul Smith, Janet Stafford and Rusty Zimmerman. BO 6-10 p.m. Also noon-4 p.m. Sun., Sept. 13. 5875 Forbes Ave., Squirrel Hill. Free. 412-422-2121 or www.siranigallery.com
Sat., Sept. 12 -- Jazz and Poetry
In its fifth year, City of Asylum/Pittsburgh's free Jazz-Poetry Concert is a North Side street-concert tradition that still offers new wrinkles. Tonight, it's a Pittsburgh-premiere performance by Geri Allen and Trio 3. Acclaimed pianist and composer Allen teams with musicians including Jazz-Poetry stalwart saxophonist and flautist Oliver Lake for a concert, plus collaborations with five international poets reading in their native languages. (Translations are projected overhead.) Poets include Irakli Kakabadze (Republic of Georgia), Soheil Najm (Iraq) and Khet Mar, from Burma, who's City of Asylum's current exiled writer-in-residence here. BO 7:30-9:30 p.m. 500 block of Sampsonia Way, North Side. Free. 412-321-2190 or www.cityofasylumpittsburgh.org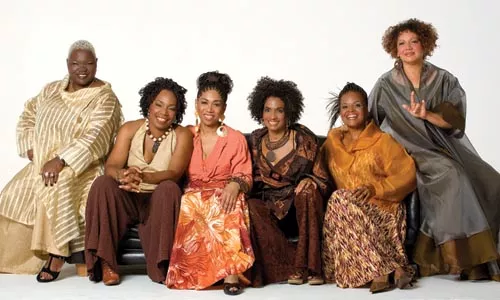 Sat., Sept. 12 -- Music
The recession has had implications few consider: The hospitality-based economy of Jamaica, for example, has tumbled as tourists take fewer lavish vacations. To aid workers in Montego Bay, Jamaica, and those hurting closer to home, the Byham Theater hosts two blockbuster benefits this weekend. Tonight, reggae legend Ernie Smith appears with son Ojay's band, The Resolvers. Sunday, it's longtime a cappella gospel group Sweet Honey in the Rock. Proceeds help the Greater Pittsburgh Community Food Bank, Mon Valley Unemployed Committee and furloughed workers in Jamaica. AM 7:30 p.m., both shows. 101 Sixth St., Downtown. $20-30. All ages. 412-456-6666
Sat., Sept. 12 -- Rock
David Throckmorton is known as a top jazz drummer, performing at Shadow Lounge's Interval jazz night, and with saxophonist Ben Opie's Thoth Trio. Throckmorton's chops are heavily featured on a new album, Smash Your Wagon, created by his own trio with guitarists Rick Mals and Josh Wulff. Much of the guitar work is eerie, effects-laden and atmospheric; the drumming is spastic and precise. Not jazz per se, Smash Your Wagon is a mathy rock ride that delves into the darker realms of industrial and metal. It's released tonight with a show at AVA. AM 8 p.m. 126 S. Highland Ave., East Liberty. $8. 412-363-8277
Sat., Sept. 12 -- Folk
At A.A. Bondy's recent Club Café performance, the singer-songwriter managed to conjure an atmosphere of lonesome, desolate lands -- and the wanderlust that leads to them -- with just a rough-edged voice, a guitar and some words. On his brand-new album, When the Devil's Loose (Fat Possum), he's got a larger, though still restrained sound. Let's just say it makes perfect sense that he'll be touring Europe shortly with The Felice Brothers. Tonight, though, he's at Brillobox, with Sean Bones and Yankee Heat. AJ 9:30 p.m. 4104 Penn Ave., Bloomfield. $8. 412-621-4900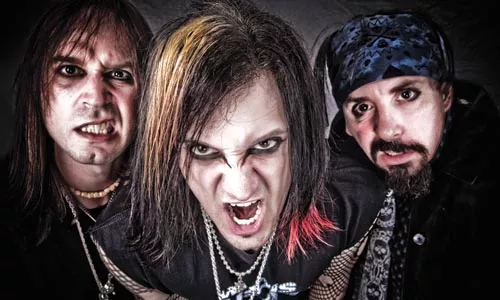 Sat., Sept. 12 -- Rock
Local sleaze-rocker Chip DiMonick applies his pliant vocals -- part Billy Idol snarl, part glam goof -- to such topics as pornography, violence in entertainment and doomed romance, in such dulcet couplets as "Yeah, I drink, but that is no excuse / for showing every guy your vajayjay tattoos." And like Alice Cooper, his trio's tunes have plenty of exaggerated theatricality and nerdy humor. Kind of a sick idea of fun, no? Chip thinks so, too -- get your own tonight at 31st Street Pub, where the band celebrates the release of its new album, Sick Definition of Fun. AJ 10 p.m. 3101 Penn Ave., Strip District. 412-391-8334 or www.31stpub.com
Tue., Sept. 15 -- Rhythm
Ever felt compelled to use your toilet plunger as a percussion instrument? Luke Cresswell and Steve McNicholas, the creators of STOMP, did. After touring the world, the acclaimed rhythmic sensation revisits the Benedum Center to showcase the mellifluous noise wrought by banging on trash cans, and the visual frenzy of choreographed dances with brooms. The spectacle features new routines involving paint cans and tractor tires -- and a Latin guiro crafted out of recycling bins. Lucy Leitner 7:30 p.m. Continues through Sun., Sept. 20. 719 Liberty Ave., Downtown. $21-49. 412-456-6666 or pgharts.org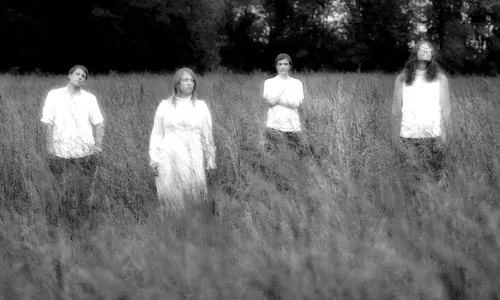 Wed., Sept. 16 -- Music
Old heads (in this case, those who were around during the early '00s) might remember Dan Barone from bands including two-bass rock trio Lorelei. Now operating out of Portland, Ore., Barone is holding it down in Subarachnoid Space, an epic prog/post-rock five-piece headed by guitarist Melynda Jackson. The band, after more than a decade in existence and a stint with Relapse Records, released its most recent record on Crucial Blast. It appears tonight at The Nerve along with the Italian-by-way-of-Berlin metal outfit OvO and locals Microwaves and Dire Wolves. AM 7 p.m. 500 Dargan St., Bloomfield. $7. All ages. 412-951-0622