Back in 1994, The Andy Warhol Museum opened with a bang -- an all-night party. Since then, the museum named for one of Pittsburgh's most famous sons has become only more renowned for its lively shindigs, like the events accompanying last year's Shepard Fairey exhibit. This weekend, The Warhol returns to that 24-hour concept in a big way. The occasion is the opening of Marilyn Monroe: Life as a Legend, a major touring exhibit of images of the ultimate celebrity (and hence the ultimate Warhol icon). Starting Saturday morning, you can see more than 300 works from names like Avedon, Cartier-Bresson and Warhol himself. As the day goes on, things heat up with silkscreening and other hands-on art stuff (noon-4 p.m. and 6 p.m.-midnight); spins from DJ Les Noise (8 p.m.-midnight); curator tours with museum director Tom Sokolowski and film-and-video curator Geralyn Huxley; wee-hours film screenings; and, at 11 p.m., a Marilyn lookalike contest. What's more, this party, which continues until Sunday morning, is free, courtesy of the Allegheny Regional Asset District's RADical Days. The festivities also mark the Warhol's 15th anniversary. Yes, technically, it's a year late. But this weekend's party is also merely a warm-up for "Film, Fame & 15 Minutes," the museum's Oct. 30 anniversary gala, at the David L. Lawrence Convention Center. Tickets for that star-studded, flowing-cocktail spectacular are $75 and $500. Budget your parties accordingly. Bill O'Driscoll Marilyn Monroe opening celebration: 10 a.m. Sat., Oct. 23-10 a.m. Sun., Oct. 24. 117 Sandusky St., North Side. 412-237-8300 or www.warhol.org
Thu., Oct. 21 -- Rock
Marshall Crenshaw's only break into the Top 40 was "Someday, Someway," a 1982 power-pop gem that was also performed with a rockabilly flair by Robert Gordon. But the prolific songwriter has a cult following among pop aficionados and has been responsible for plenty of memorable moments: He co-wrote the Gin Blossoms hit "'Til I Hear It From You"; wrote the title song for the movie Walk Hard; and played Buddy Holly in La Bamba. Crenshaw appears tonight at Thunderbird Café along with Davy Rocket. Andy Mulkerin 8 p.m. 4023 Butler St., Lawrenceville. $15-18. 412-682-0177 or thunderbirdcafe.net
Fri., Oct. 22 -- Stage
City Theatre opens its season tonight with a tour-de-farce. Four characters play more than 100 roles in The 39 Steps, director Tracy Brigden's Pittsburgh-premiere production of Patrick Barlow's 2005 hit Broadway comedy. The show's a Tony-winner based on a novel which inspired the Alfred Hitchcock man-on-the-run classic. Sam Redford plays the lead and Rebecca Harris his many love interests, while Tom Beckett and Evan Zes take on dozens of supporting roles, male and female. The stage action includes a speeding train and people hanging off bridges ... you'll have to see for yourself. Bill O'Driscoll 8 p.m. Show continues through Nov. 7. 1300 Bingham St., South Side. $22-60. 412-431-2489 or www.citytheatre.com
Fri., Oct. 22 -- Party
Horror meets vintage finery at The New Hazlett Theater's Theater of the Macabre costume party. The evening's inspiration is the Theatre du Grand Guignol ("Theater of the Big Puppet"), France's classic venue for the gruesome. Musical acts and performance artists are showcased, including Dave Bernabo and his 25-piece Assembly, and local puppeteer Tom Sarver, who is designated puppet-master. Mistresses of Ceremony Marsha Monster Mellow and Sharon Needles host. Proceeds benefit the New Hazlett. Weenta Girmay 8 p.m. 6 Allegheny Square, North Side. $20-60. 412-320-4610 or www.NewHazlettTheater.org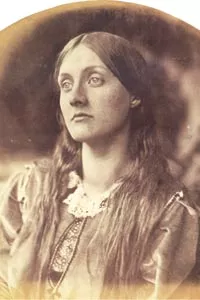 Photo courtesy of art2art Circulating Exhibitions
Sat., Oct. 23 -- Art
Julia Margaret Cameron was a pioneer. The British photographer was 48 when she received her first camera, in the 1860s, and she adapted to the medium quickly. Her portraits of friends, society intellectuals of the Victorian era, are stark and haunting. The Frick Art & Historical Center presents Cameron and sister Maria (Mia) Jackson's personal collection, in a show entitled For My Beloved Sister Mia: An Album of Photographs. The 70-piece touring collection includes Cameron's most-photographed subject, Julia Jackson, better known as Virginia Woolf's mother. The show opens to the public today. WG 10 a.m.-5 p.m. Exhibit continues through Jan. 2. 7227 Reynolds St., Point Breeze. Free. 412-371-0600 or www.frickart.org
Sat., Oct. 23 -- Art
Though unheralded until shortly before he died, in 1985, at age 90, André Kertész is now ranked among the century's most influential documentary photographers. The Austria-Hungarian-born artist came of age between the wars, among the Paris avant garde. The new touring exhibition André Kertész: On Reading reflects his special focus on our relationship to the printed word, featuring artfully candid images of people immersed in text, shot over the course of a half-century in France, Japan, the U.S. and elsewhere. It opens today at the Carnegie Museum of Art. BO 10 a.m.-5 p.m. Exhibit continues through Feb. 13. 4400 Forbes Ave., Oakland. $15. 412-622-3131 or www.cmoa.org
Sat., Oct 23 -- Outdoors
Urban Hike's Fall Scavenger Hunt has become an annual treat: Last year, clues led contestants all around Bloomfield, and this year the event has rolled down the hill into Lawrenceville. Contestants working in teams are challenged to find everything from local businesses to graffiti and learn neighborhood history and lore along the way. The hunt begins at 1 p.m. today, when teams meet at the corner of 46th and Butler Streets. You'll also have a chance to chat up the Urban Hike folks about what they do the rest of the year -- the less fiercely competitive stuff. AM 1 p.m. Butler Street at 46th, Lawrenceville. www.urbanhike.org
Sat., Oct. 23 -- Music
Music On the Edge (MOTE) kicks off its 20th season tonight with a concert by Norway's Cikada Ensemble, joined by guitarist Magnus Andersson. Since forming in the late 1980s, Cikada has focused on contemporary music -- especially commissions, premieres and works by Scandinavian composers. A reception will follow. MOTE, directed by Pitt music faculty, offers contemporary music from visiting performers; its current season -- a total of seven adventurous concerts -- will continue Jan. 29 with Third Coast Percussion. Aaron Jentzen 8 p.m. Bellefield Hall Auditorium, Oakland. $15 ($25 at the door; students $10/15, Pitt students with ID free). 412-624-4125 or www.proartstickets.com
Sun., Oct. 24 -- Words
Katherine Paterson's work as an author of children's literature has earned her a host of accolades, including two National Book Awards. Children know her for her novels Jacob Have I Loved, The Great Gilly Hopkins and Bridge to Terabithia, her novel-turned-movie portrayal of childhood friendship and tragedy that continues to pull on the tiny heartstrings of young readers everywhere. Today she visits the Carnegie Library Lecture Hall as part of the Pittsburgh Arts & Lectures' family series, Black White & Read All Over. WG 2 p.m. 4400 Forbes Ave., Oakland. $10. 412-622-8866 or www.pittsburghlectures.org
Photo courtesy of Mareesa Stertz.
Sun., Oct 24 -- Stage
Jennifer Jajeh is on a search for identity in her one-woman tragicomedy I Heart Hamas: And Other Things I'm Afraid to Tell You. She's a single, Christian, first-generation Palestinian-American whose stage show is a monologue about returning to her parents' hometown of Ramallah and learning what life is actually like for a Palestinian there. Jajeh uses slides and to guide her audience through both humorous episodes from her personal life (bad dates, auditions) and serious reflections about the stereotypes working against Palestinian culture. The San Francisco artist performs at Pitt's Frick Fine Arts auditorium as part of her cross-country college tour. (For an interview with Jajeh, see the blog "Program Notes" at www.pghcitypaper.com.) WG 2 p.m. Schenley Drive, Oakland. Free. www.ihearthamas.com
Tue., Oct. 26 -- Rock
There are tribute shows, happening at bars and roadhouses everywhere, and then there are All-Star Tribute Shows. The Experience Hendrix Tour, visiting the Benedum Center tonight, is one of the latter. Even if Hendrix seems periodically reanimated through posthumous releases, like this year's Valleys of Neptune, he's not touring anytime soon. Instead of faceless imitators, Experience Hendrix offers loads of guitar greats like Eric Johnson, Steve Vai, Kenny Wayne Shepherd and more, plus Jimi Hendrix Experience and Band of Gypsys bassist Billy Cox. AJ 7:30 p.m. 719 Liberty Ave., Downtown. $60.25-75.25. 412-456-6666 or www.pgharts.org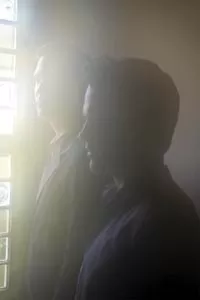 Photo courtesy of Jess Roberts.
Tue., Oct. 26 -- Rock
Shimmery synths and sweet but stoic vocals color Nocturne of Exploded Crystal Chandelier, the new full-length from Philadelphia's Sun Airway. With a slightly more elusive take on pop that contains nods to the dramatic sides of bands like Radiohead and Coldplay, the moody duo toes the line between experimentation and tested musical methodology. The band opens tonight for Brooklyn synth-rock heroes Bear in Heaven, at Brillobox; Lower Dens also play. AM 9 p.m. 4104 Penn Ave., Bloomfield. $10-12. 412-621-4900 or brillobox.net
Wed., Oct. 27 -- Comics
Matt Bors, that guy who draws the bitingly funny political cartoon every week in CP's news section, is coming to town. Actually, he's coming back: Bors attended the Art Institute of Pittsburgh, where in 2003 he started drawing "Idiot Box" for the school paper. Now he's nationally syndicated, with a new book to his credit, War Is Boring (New American Library), a fine collaboration with globe-trotting conflict journalist David Axe. The Portland, Ore.-based Bors, in fact, recently traveled to Afghanistan himself, with fellow cartoonist Ted Rall. And tonight Bors signs copies of War Is Boring at Oakland's Phantom of the Attic, an old haunt that was the first store to carry his self-published mini-comics of "Idiot Box." BO 5-8 p.m. 411 S. Craig St., Oakland. Free. 412-621-1210