FREE EVENT — Sat., Sept. 21
Surely you're up for some freebies. Starting today, and through Nov. 10, the Allegheny Regional Asset District offers RADical Days, its annual roster of free performances, events and admissions to venues that usually make you buy a ticket. (ARAD collects half of the county's 1 percent sales tax, and funds things like libraries, parks, arts groups ... and debt on stadiums.) RADical Days begins Sat., Sept. 21, at the Frick Art & Historical Center — which, admittedly, is always free; but today you can also take a free tour of the Clayton mansion, the Center's usually ticketed Gilded Age showcase. On Sept. 22, at the Oakland branch of the Carnegie Library, there's a 2 p.m. performance by local hip-hop emcee and activist Jasiri X. Other free admissions this week include Phipps Conservatory & Botanical Gardens (pictured; Sept. 23) and Soldiers & Sailors Museum (Sept. 23-25). On Sept. 26, from 10 a.m.-3 p.m., take behind-the-scenes tours at PNC Park and Heinz Field; that night, catch a free 8 p.m. performance by Squonk Opera at the New Hazlett Theater. Through Oct. 19, there's plenty more, including concerts, film screenings and admissions to many of Pittsburgh's major museums. RADical Days wraps Nov. 10 with a free-admission day at Pittsburgh Zoo & PPG Aquarium. Bill O'Driscoll RADical Days runs Sat., Sept. 21-Nov. 10. Full schedule is at www.radworkshere.org.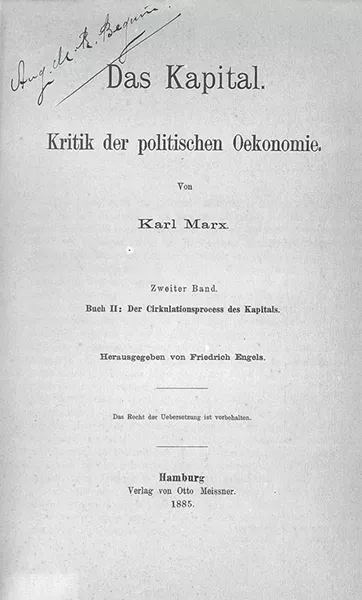 Image courtesy of Posner Memorial Collection.
Fri., Sept. 20 — Words
Even amidst crises of capitalism, old Karl Marx seldom gets much love. But David Haeselin, a Carnegie Mellon doctoral student, wants to illuminate the world of this towering if oft-derided German thinker. Haeselin's exhibit Das Kapital: Illustrious But Ill-Read traces how Marx's ideas really spread — not through his ponderous 1867 masterwork, but via pamphlets, various adaptations, journalism and such. Haeselin assembled the show at CMU's Posner Center, a rare-book repository whose first editions of Das Kapital, The Communist Manifesto and more will be displayed. Haeslin speaks at tonight's opening reception. Bill O'Driscoll 5-7:30 p.m. Exhibit continues through Dec. 1. CMU campus, Oakland. Free. www.cmu.edu/posner-center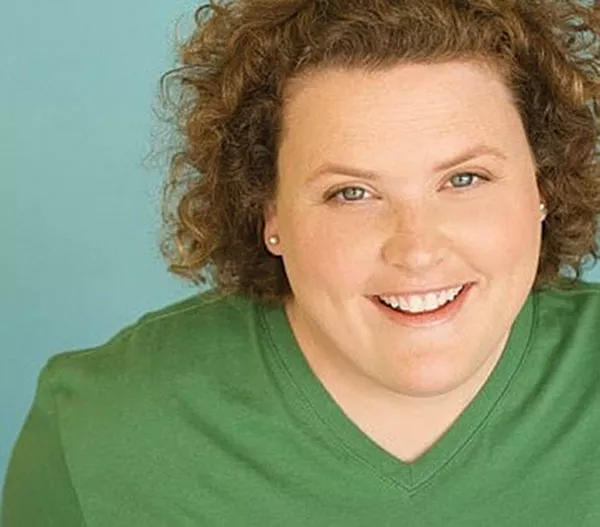 Fri., Sept. 20 — Comedy
Not every woman can be compared physically to Jonah Hill and joke about it. Fortune Feimster, a writer and performer on hit E! late-night talk show Chelsea Lately is one of them. Feimster — who also stars in the Chelsea Handler spin-off series After Lately, and has appeared on Last Comic Standing — performs at Cruze Bar tonight. Feimster's strength as a comedian comes from her ability to talk candidly about herself — "As you can tell from my wardrobe and lack of fitness, I am a lesbian." Brett Wilson 8 p.m. 1600 Smallman St., Strip District. $20-25. 412-471-1400 or www.cruzebar.com
Fri., Sept. 20 — Film
Never mind today's dark cinema — it's hard to beat the depravity in the silent films directed by Tod Browning and starring frequent collaborator Lon Chaney. In 1928's West of Zanzibar, Chaney portrays a bitter, crippled magician who plots a twisted 20-year-long revenge against the man (Lionel Barrymore) who injured him. You won't soon forget this film's final reel. Zanzibar screens at The Andy Warhol Museum tonight as part of Unseen Treasures From the George Eastman House, which features restored silent films. The screening includes a new score performed live by Douglas Levine and Ben Opie. Al Hoff 8 p.m. Fri., Sept. 20. 117 Sandusky St., North Side. $10. 412-237-8300 or www.warhol.org
Fri., Sept. 20 — Fashion
Rest in Pittsburgh bills itself as a showcase for local artists' handmade, altered and wearable art from the city "where fashion goes to die." If we rank among the country's worst-dressed cities (as GQ deemed in 2011), The Shop art and performance space ranks right back with this free runway show and exhibit, offering work by a dozen artists including Seth LeDonne, Virginia Solitaire, Lizzee Solomon, Kitty Klottsalot and Clothes Minded's Josh Fedorski. Afterward, there's an artists' reception and a dance party with DJ KMFD. BO 8 p.m. 4314 Main St., Bloomfield. Free ($5 donation requested). 412-951-0622
Sat., Sept. 21 — Art
Autumn doesn't officially begin until tomorrow, so it's not quite chilly enough to seek refuge. But maybe you could use some Sanctuary. That's the title, and the theme, of the new show by members of the Pittsburgh Society of Artists Guild. The juried multimedia exhibit, at Millvale's Panza Gallery, will be drawn from submissions from the PSA's more than 350 artist members. The juror is Patricia Bellan-Gillen, a Carnegie Mellon University art professor and an acclaimed and widely exhibited artist in her own right. BO 5-8 p.m. Exhibit continues through Oct. 19. 115 Sedgwick St., Millvale. Free. 412-821-0959
Sun., Sept. 22 — Zines
If we'd had the Internet in, say, 1980, would we still have had zines as we know them?  Regardless, at The Third Annual Pittsburgh Zine Fair, you'll hear about the extant pleasures of creating — and reading — these handmade publications with small publishing runs and, sometimes, big ideas. Zines' heyday spanned early punk-rock days and the Riot Grrrl era; today's fair, at the Union Project, features more than 50 artists and writers, many based in Pittsburgh, still plying the form. Also enjoy zine archives from the Carnegie Library of Pittsburgh and The Mr. Roboto Project; a zine reading nook; and a drop-in zine-making workshop. BO 2-8 p.m. 801 N. Negley Ave., Highland Park. Free. pghzinefair@gmail.com
Sun., Sept. 22 — Words
Each year, the American Library Association tracks hundreds of books and other materials that have been subject to formal requests for removal as inappropriate. Current main offenders include the "Captain Underpants" series and The Perks of Being a Wallflower novel. Who will protect us from such filth? Not Pittsburgh's chapter of the American Civil Liberties Union. Instead, each year, the group joins the Carnegie Library of Pittsburgh and WYEP to bring us FREADom. Tonight, local celebs including "God Hates Jags" comedian Davon Magwood, Braddock Mayor John Fetterman, actress Chrystal Bates and musician Laura B. read from their favorite banned or challenged works. There's also a tribute to censored and challenged TV fare including I Love Lucy, Maude and the nefarious SpongeBob. BO 7 p.m. 4400 Forbes Ave., Oakland. Free. 412-681-7736 or www.aclupa.org/freadom
Mon., Sept. 23 -- Words
This year's Monday Nights — Literary Evenings series kicks off with Pulitzer-winning journalist Michael Moss. Last year, the New York Times staffer had a best-seller with Salt, Sugar, Fat, in which he investigates how food giants are misleading people about what they think they are eating. The Wall Street Journal called Moss' work "vital reading for the discerning food consumer." Moss was investigating an outbreak of E. coli when a microbiologist told him to research what food companies were intentionally adding their products, as it was a bigger health hazard than even E. coli. Do you know what your food is made of? BW 7:30 p.m. Carnegie Music Hall, 4400 Forbes Ave., Oakland. $15-40. 412-622-8866 or www.pittsburghlectures.org
Tue., Sept. 24 — Music
One of the bigger names to visit the Music in a Great Space series lately launches the group's new season. Denyce Graves is an American mezzo-soprano known on four continents for her opera work. Tonight, at Shadyside Presbyterian Church, Graves performs with Laura Ward, herself an internationally credited pianist. The eclectic program includes selections from the two operas most associated with Graves — Carmen and Samson et Dalila — plus classic show tunes like "The Man I Love" and spirituals including "Every Time I Feel the Spirit." BO 8 p.m. 5121 Westminster Place, Shadyside. $10-20. 412-682-4300 or www.shadysidepres.org
Tue., Sept. 24 — Music
The Pittsburgh Jazz Orchestra begins off the Pittsburgh Cultural Trust's jazz season with a performance at the Cabaret at Theater Square. The 10-piece orchestra is led by Sean Jones, the former lead trumpeter for Wynton Marsalis' Jazz at Lincoln Center Orchestra who revived the dormant Pittsburgh group in 2009. Tonight's arrangements are by Mike Tomaro, the group's associate director and Jones' colleague at Duquesne University. BO 8 p.m. 655 Penn Ave., Downtown. $25.75. 412-456-6666 or www.trustarts.org
Wed., Sept. 25 — Games
When it comes to its award-winning environmental coverage, The Allegheny Front doesn't play games. But tonight, the weekly WESA radio show's Green Gathering series teams with local nonprofit GTECH Strategies to check out a board game: GTECH's latest EcoGame, meant to make learning about environmental issues fun. Expect to contend with issues from biodiversity to investment bubbles ... not to mention the fun of a favorable roll of the dice. Light refreshments are included at this free event. BO 6:30-8:30 p.m. 67 Bedford Square, South Side. Free; register at www.wyep.org/greengathering