After five years as a storefront gallery, Jason Sauer's Most-Wanted Fine Art is a fixture on the Penn Avenue arts corridor. But Sauer keeps reaching beyond the typical gallery-crawler. So while his venue is open for this Friday's installment of the popular Unblurred crawl, on Sat., Oct. 5, Sauer and the Penn Avenue Arts Initiative will close a half-block of Garfield's Winebiddle Street for Vehicular Abstraction. The free daytime event is a showcase for art cars, which are legally drivable vehicles painted or otherwise altered to make them artworks — everything from simple airbrushing to reconfiguring your VW van as a giant toaster (something Sauer saw in art-car hub Houston). At least 20 cars will participate in the juried decorated-car exhibit, featuring audience voting and judging by Andy Warhol Museum curator Nicholas Chambers; two-time Pittsburgh Gran Prix winner George Patterson; and Pittsburgh City Councilor Bill Peduto. There will also be a live car-painting competition featuring four local artists; miniature wooden cars for kids to paint; and a fair for neighborhood arts vendors. Sauer, who's big on using the arts to develop communities, calls art cars "a nice unifier" between arts people and nontraditional arts audiences. Also on Saturday: a family-friendlier mini-Unblurred, with galleries open from noon-3 p.m. Bill O'Driscoll Unblurred: 6-10 p.m. Fri., Oct. 5. Vehicular Abstraction: 9:30-4 p.m. Sat., Oct. 5. Saturday Unblurred: Noon-3 p.m. Sat., Oct. 5. www.paai.org
Photo courtesy of Brick Theater.
A play that needs to be rewritten depending on what city it's touring must be pretty special — and significant work, given that only six audience members can experience it at a time. A ticket to see Suspicious Package is a commitment to star in it, but rest assured, this is participatory theater for the shy tech-nerd. The Future Tenant presentation is billed an "iPod noir" — partly because "Microsoft Zune Player noir" is somewhat cumbersome. It brings the 1940s detective genre digitally into the 21st century. Each audience member is given a Zune player, assigned a character, then sent on a walking adventure of Downtown with instructions, back-stories and clues delivered via an audiovisual file. The unique production conceived by mother and daughter Wendy Coyle and Gyda Arber has appeared to acclaim in Brooklyn and the Edinburgh Fringe Festival. Whatever Pittsburgh twists they've added, only a privileged few will find them out. Catherine Sylvain Four shows daily (1-4 p.m.) Wed., Oct. 10-Sun., Oct. 14. 819 Penn Ave., Downtown. $25. www.suspiciouspackageshow.com
Image courtesy of the Frick Art Museum.
Art by Walter Gay.
Fri., Oct. 5 — Art
There might be no better signifiers of the Gilded Age than the fussy ornaments of its unoccupied rooms. A new exhibit of paintings by artist and society tastemaker Walter Gay (1856-1937) provides a snapshot of historical atmosphere by depicting the plush furnishings of the era. Impressions of Interiors makes its debut appropriately at the Frick Art Museum, the interior of which Gay was personally asked to paint by Helen Clay Frick. The show opens with tonight's reception. Catherine Sylvain 6-8 p.m. ($12).  Exhibit continues through Jan. 6. 412-371-0600 or www.thefrickpittsburgh.org 
Fri., Oct. 5 — Stage
Adventuresome theater-goers are sought for For the Girl Who Sleeps in Snow, the debut production from multidisciplinary ensemble Co(lab)trix. It's interactive, site-specific theater about how people cope with impending disaster. Six artists (all instructors at Hope Academy) incorporate live music, dance, installation art, shadow puppets and multimedia into a show that moves through multiple rooms in the cavernous East Liberty Presbyterian Church. At two free performances tonight, "the more brave and courageous you are, the more interesting the experience will be," says contributing artist Meredith Hoppe. Bill O'Driscoll 7 and 8:30 p.m. Penn Ave., East Liberty. Free (donations accepted). meredithahoppe@gmail.com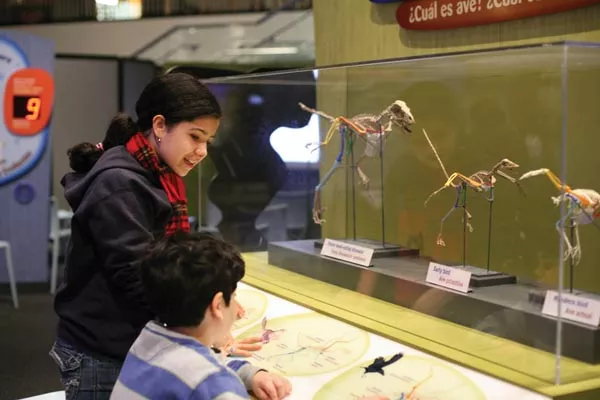 Sat., oct. 6 — Exhibit
A drab homework assignment evolves into something considerably more stimulating in Charlie and Kiwi's Evolutionary Adventure. The new traveling exhibit introduces children to major concepts of evolutionary biology via a pair of animated characters. Ages 5 and up can follow Charlie's discoveries about the kiwi bird's past through the story theater, series of exhibits and interactive discovery area at the Carnegie Museum of Natural History. CS 10 a.m.-5 p.m. Exhibit continues through May 12. 4400 Forbes Ave., Oakland. $11.96-17.95. 412-622-3131 or www.carnegiemnh.org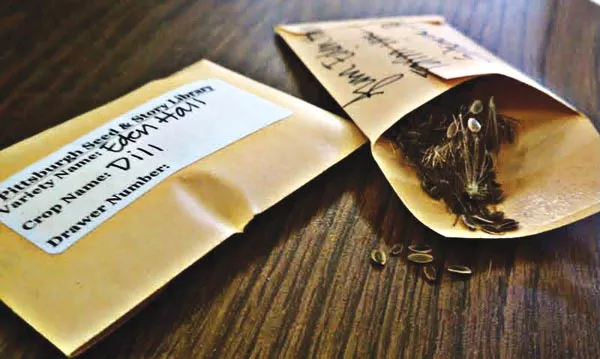 Sat., Oct. 6 — Zines
Maybe you've heard of the seed library at Carnegie Library of Pittsburgh-Lawrenceville, where borrowers are asked to return the harvested seeds of plants they've grown. The Carnegie and project originator Amanda West also plan gardening and seed-saving classes. The project has sprouted a literary component, too, and now you can see the results of a month-long series of workshops for the Pittsburgh Seed and Story Library's very own zine, featuring seed and gardening stories. Tonight's launch party heralds the zine's release to seed libraries nationwide. BO 6-8 p.m. 4812 Liberty Ave., Bloomfield. Free. seedandstorypgh@gmail.com
Sat., Oct. 6 — Words
Pizza and literature should be combined more often. At least Wood-Fired Words does it every October. Sherrie Flick, late of the Gist Street Reading Series, created this event at Braddock's UnSmoke Systems Artspace, featuring celebrity chef Kevin Sousa cooking pizza on an outdoor brick oven (along with other BYOB and potluck contributions), and writers reading their stuff. The fourth annual iteration features: Cleveland-based poet, writer and performer Sean Thomas Dougherty; Salvatore Pane, fiction writer and poet whose new novel is forthcoming from the brand-new imprint Braddock Avenue Books; and Sarah Leavens, who's Braddock's current Out of the Forge writer in residence. BO 7-10 p.m. (readings at 8:30 p.m.) 1137 Braddock Ave., Braddock. $7. unsmokeartspace.com
Sat., Oct. 6 — Opera
The story of Verdi's Rigoletto fulfills all your expectations of opera. Licentious dukes, tragic beauties and vengeful noblemen make typical bedfellows in an Italian court where a misshapen jester is the unlikely protagonist. It's an apt opener for the 74th season of Pittsburgh Opera. Baritone Mark Delavan (from last season's Tosca) takes the titular role, tenor Michael Wade Lee makes his Pittsburgh debut, and soprano Lyubov Petrova (from 2006's Ariadne auf Naxos) returns to the Benedum Center. CS 8 p.m. Also 7 p.m. Tue., Oct. 9, and Oct. 12 and 14. Seventh Street and Penn Avenue, Downtown. $10.75-179. 412-456-6666 or www.pittsburghopera.org
Sun., Oct. 7 — Festival
The Gay and Lesbian Community Center of Pittsburgh hosts its first annual Fall Fest. Wear a white T-shirt if you're doing the noon Peace Walk (which starts in Oakland, at Forbes and Bigelow). The fest itself, held at Schenley Park's Bartlett Shelter, includes food, live music, fitness classes and informational tables furthering the GLCC's mission of education, support, networking and advocacy. BO Noon-6 p.m. Oakland. Free. 412-422-0114 or www.glccpgh.org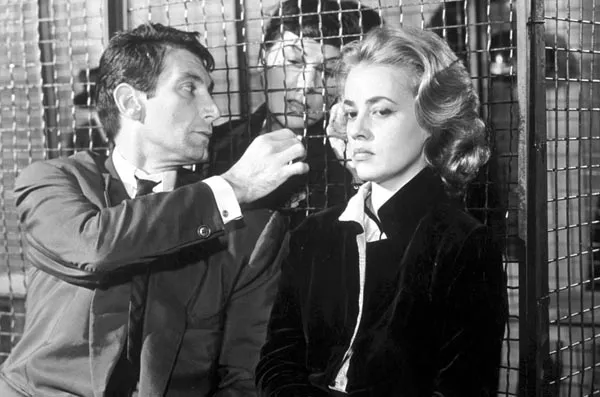 Sun., Oct. 7 — Screen
In 1957, a young French filmmaker named Louis Malle (a former assistant to both Jacques Cousteau and the great Robert Bresson) released his first feature. Elevator to the Gallows proved a milestone: The noir-ish thriller, about a woman and her lover scheming to kill her husband, prefigured the French New Wave and made a star of Jeanne Moreau. It remains acclaimed for its inventive blending of imagery and its soundtrack by Miles Davis. Malle, of course, went on to direct films including Au Revoir, Les Enfants. Gallows gets a rare screening tonight at the Regent Square Theater. BO 8 p.m. 1035 S. Braddock Ave., Edgewood. $9. 412-682-5449 or www.pghfilmmakers.org
Mon., Oct. 8 — Words
To accompany its production of a classic American play, Pittsburgh Public Theater is summoning a classic expression of American democracy. In the midst of staging the comedy Born Yesterday, the Public has organized the Town Hall Project. The series of free themed panel discussions begins tonight with "Born Again," with prominent local women discussing their empowerment. Panelists include state House candidate Erin Molchany; Bluebird Kitchen restaurateur Liz Moore Pessaro; education blogger Jessie B. Ramey; and Alecia Shipman, of Dream Cream Ice Cream. Lynne Hayes-Freeland moderates. BO 7 p.m. 655 Penn Ave., Downtown. Free. 412-316-1600 or www.ppt.org
Photo courtesy of Gregory Crowley.
Thu., Oct. 11 — Words
Jostling for space in the Pittsburgh Contemporary Writers Season is Justin Torres, whose 2011 debut novel We the Animals opens with the declaration "We wanted more." Torres draws his concise material from a gritty upbringing in upstate New York, reflected in the best-selling, critically acclaimed novel. Torres is currently the Wallace Stegner Fellow at Stanford, and his fiction has appeared in The New Yorker and Granta. The 32-year-old came to writing late, but not too late to be named one of Salon's Sexiest People of 2011. CS 8:30 p.m. Frick Fine Arts Auditorium, Schenley Drive, Oakland. Free. 412-624-6508 or www.pghwriterseries.wordpress.com