SPOTLIGHT: Thu., Oct. 2 — Art
Though VIA is known for its cutting-edge musical offerings, the five-year-old festival increasingly touts its visual-art component. This year, the big viz-art day is Sat., Oct. 4 (7 p.m.-2 a.m.). In Downtown's Union Trust Building, five featured artists from Chicago-based video label Undervolt & Co. — Johnny Woods, Sabrina Ratte, Yoshihide Sodeoka, MSHR (Brenna Murphy and Birch Cooper) and Jennifer Juniper Stratford — will pair off with musical artists like Blue Hawaii and Cakes da Killa to create visuals live to accompany their sets. (Expect the bracingly weird and the artfully trippy.) There's also a separate preview screening of a new 30-minute collection of shorts by 10 selected artists with ties to both VIA and Pittsburgh, including Institute for New Feeling, Scott Andrew, Di-ay Battad, Dadpranks and Audra Wist. Elsewhere on the premises, you'll find: an original virtual-reality experience (in a 30-foot-tall bubble) crafted by ASMR NPC; PEEK's site-specific digital sculptures, revealed in empty rooms on an Easter-egg hunt enabled by iPads and smartphones; "virtual life-drawing" sessions, with Second Life avatars for models; and a chance to sample unreleased indie video games. VIA also includes a free Oct. 2 lecture by Undervolt artists; film screenings; an exhibition at Bunker Projects that opens with an Oct. 3 reception; and much more. Bill O'Driscoll Festival continues through Sun., Oct. 5. Various venues. Event passes: $8-20; weekend pass: $70. www.via2014.com
Thu., Oct. 2 — Free stuff
It's the first of RADical Days' two biggest weekends, with offerings of free exhibits and performances from the Allegheny Regional Asset District. This afternoon, attractions include an open rehearsal for Attack Theatre's new dance show, in Homewood. On Sat., Oct. 4, there's free admission to the National Aviary and more. Sunday, it's free entry to the Carnegie Science Center, the Children's Museum, and a Pittsburgh Opera Rising Stars performance. RADical Days continues through Nov. 9. Bill O'Driscoll Full details at www.radworkshere.org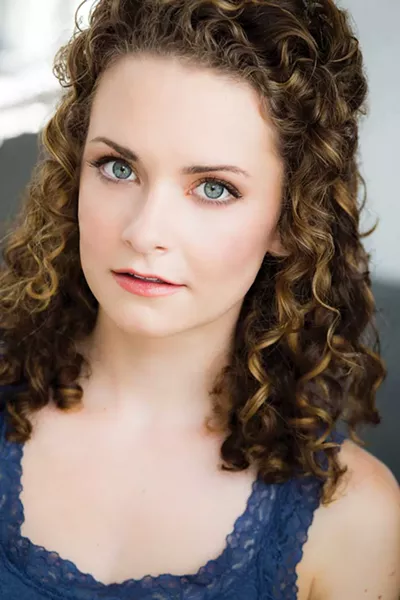 Courtesy of Pittsburgh Public Theater
Thu., Oct. 2 — Stage
Pittsburgh Public Theater's 40th -anniversary "Season of Legends" fittingly begins with the first play the troupe ever produced. The Glass Menagerie moves through one fragile family's story: a domineering mother, frustrated son and sickly sister to be joined by a gentleman caller, or so the mother hopes. Directed by Pamela Berlin, the seasoned cast in Tennessee Williams' classic includes New York-based actor Fisher Neal and Glee co-star Cathryn Wake. Danielle Fox 8 p.m. Continues through Nov. 2. 621 Penn Ave, Downtown. $15.75-56. 412-316-1600 or www.ppt.org
Photo courtesy of Vincent Noe.
Thu., Oct. 2 — Stage
University of Pittsburgh Stages' season-opener, Stop Kiss, follows the lives and relationships of New York City twentysomethings Callie and Sara. A simple kiss between them triggers a violent reaction on the street in this play by Diana Son. Stop Kiss was screamingly popular during its original off-Broadway staging, in 1998. Pitt senior Brittany Coyne directs a production that opens tonight; the cast of six undergraduates includes Leenie Baker, as Sara, and Lucy Clabby, as Callie. DF 8 p.m. Continues through Oct. 12. Henry Heymann Theatre, 4301 Forbes Ave., Oakland. $12-25. 412-624-7529 or www.play.pitt.edu
Sat., Oct. 4 — Art
So parents, you think you have a little Degas at the breakfast table? Try the scamp out at ArtKids: Draw Like Degas. This installment of the monthly Frick Art Museum program is inspired by a Degas works-on-paper exhibition. The show closes tomorrow, but this free, family-friendly drop-in program gets kids ages 4-8 in the gallery with a sketchbook and helps them turn squiggles and such into art. The session includes a tour and a take-home project, and no advance registration is required. BO 11-11:45 a.m. 7227 Reynolds St., Point Breeze. Free. 412-371-0600 or www.thefrickpittsburgh.org
Sun., Oct. 5 — Music
The Mendelssohn Choir opens its 106th season with Faith and Fate: Beethoven & Brahms, as well as a change of routine: Instead of the choir performing as a guest of the Pittsburgh Symphony Orchestra, today, at East Liberty Presbyterian Church, the PSO is the choir's orchestra. Conducted by Betsy Burleigh, the program honors the late Raphael Frühbeck de Burgos. Burgos was a frequent PSO guest conductor known for his interpretations of Beethoven and Brahms. DF 3 p.m. 116 S. Highland Ave., East Liberty. $10-30. 412-480-4321 or www.themendelssohn.org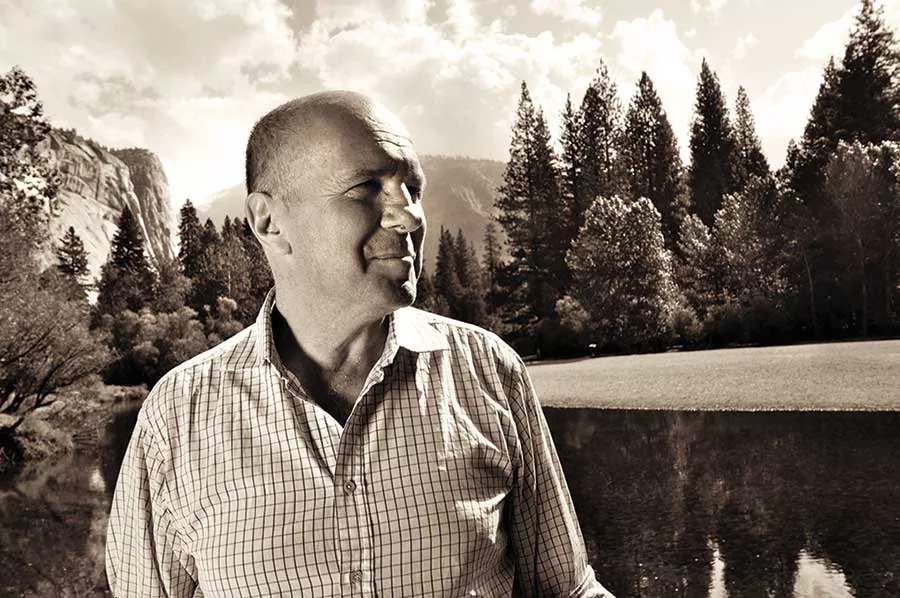 Mon., Oct. 6 — Words
Sure, you know about Thomas Jefferson and Thomas Edison — both figures Simon Winchester covers in his new book, The Men Who United the States (Harper), which explores the gradual creation of "one nation, indivisible." But how about Thomas Hutchins, the first Geographer of the United States? Or John Stevens, inventor of the steam locomotive, or Morris Llewellyn Cooke, who ran the New Deal's Rural Electrification Administration? Hear tales of unsung uniters tonight, when the acclaimed author of The Professor and the Madman visits Pittsburgh Arts & Lectures' Monday Night Lectures. BO 7:30 p.m. Carnegie Music Hall, 4400 Forbes Ave., Oakland. $15-35. 412-622-8866 or www.pittsburghlectures.org
Photo courtesy of Kristy Stickler.
Thu., Oct. 7 — Words
Pittsburgh's Moth StorySLAM — our version of the popular New York-based storytelling series — has been a hit from day one. Tonight it's turning 3, and you can celebrate at the Rex Theater with host Alan Olifson and whichever 10 patrons get their names pulled from a hat as the evening's storytellers. Working without notes, the tellers perform for judges selected from the audience to compete in Pittsburgh's annual Moth GrandSLAM. Arrive early: Most tickets are held for sale at the door, and these things sell out quickly. BO 8 p.m. $8 ($16 in advance). 1602 E. Carson St., South Side. www.themoth.org
Tue., Oct. 7 — Words
The Community College of Allegheny County opens the book on The Big Read in Pittsburgh, a month-long initiative to promote literacy and community engagement. This year, CCAC and its community partners, local school districts and other organizations focus on Fahrenheit 451. Ray Bradbury's classic imagines a future where books are outlawed and burned. Jonathan R. Eller, director of the Indianapolis Center for Ray Bradbury Studies, speaks at today's kickoff at the Carnegie Lecture Hall, followed throughout the month by contests, book discussions and more. DF 6:30 p.m. 4400 Forbes Ave., Oakland. Free. 412-469-6301 or www.ccac.edu

Tue., Oct. 7 — Screen
Kirsi Jansa, a locally based documentarian known nationally for Gas Rush Stories, her series on shale gas, is back with Sustainability Pioneers. Rather than focus on environmental problems, this series of short documentaries — produced in collaboration with Carnegie Mellon University's Institute for Green Science — profiles people who are already moving from a fossil-fuel-based economy to one based on renewable energy and sustainable living. Tonight's premiere screening is at CMU. A screening tomorrow night, at Pittsburgh Filmmakers, is followed by a panel discussion, "How to Begin Energy Transition." BO 7 p.m. (Mellon Institute, CMU campus, Oakland; free). Also 7 p.m. Wed., Oct. 8 (Melwood Screening Room, Oakland; $10). www.sustainabilitypioneers.com
Wed., Oct. 8 — Comedy
Christina McNeese writes that she created ChicksBurgh Comedy "to fight back against stereotyping and prejudice in the comedy world ... about female, minority and gay/lesbian comedians." But she also created it to be funny. The monthly showcase for comics from Pittsburgh and Ohio — tonight's installment is called "Knock, Knock, Fuck You" — returns to Howlers Coyote Café. The line-up includes Jennifer Chandler, Blair Parker, Olivia Grace Traini, Howie D. Mac and Brandon Johnson. BO 8 p.m. 4509 Liberty Ave., Bloomfield. $10. 412-290-9652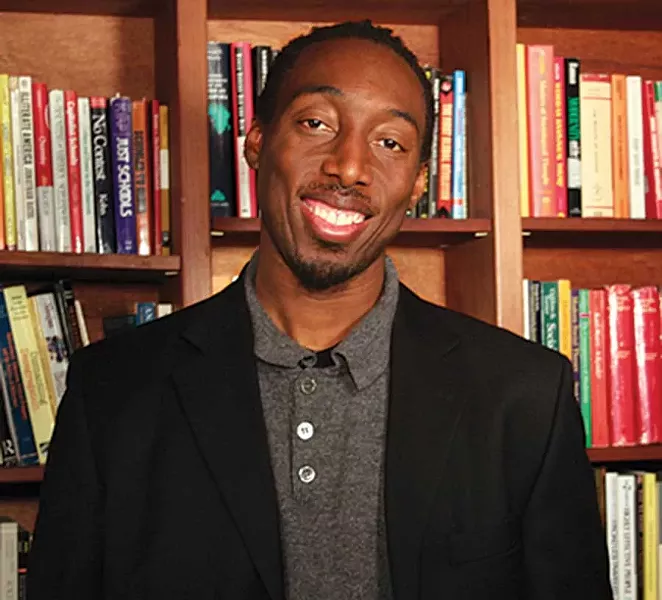 Thu., Oct. 9 — Talk
Environmental sustainability is often considered a perk for the rich. But if we're going to survive as a society, sustainability has to be for everyone. Antwi Akom, a San Francisco State University sociology professor who has often lost high school students he teaches to gun violence or jail, promotes "shareable cities" — using technology and other tools to connect poor people and people of color to resources. Tonight, at the Hill House Kaufmann Center, Akom launches the Green Building Alliance's Inspire Speakers Series season alongside Grant Ervin, sustainability manager for the City of Pittsburgh. BO 6 p.m. (5 p.m. reception). 1835 Centre Ave., Hill District. $30. www.go-gba.org
Photo courtesy of Sheila Griffen
Thu., Oct. 9 — Talk
The education activists of Yinzercation host the national launch of Bob Herbert's new book, Losing Our Way: An Intimate Portrait of a Troubled America (Doubleday). Herbert, a former New York Times columnist, traveled the country to highlight Americans still floundering after the recession. He devotes three chapters to these Pittsburgh parents fighting politicians over education. Pittsburgh Post-Gazette columnist Tony Norman will moderate tonight's discussion and Q&A with Herbert at Carnegie Mellon University's McConomy Auditorium. DF 5 p.m. CMU campus, 5000 Forbes Ave., Oakland. Free. www.yinzercation.wordpress.com