Spotlight: Fri., May 31 — Words
When he moved to Pittsburgh from Los Angeles, in 2011, one thing Alan Olifson left behind was WordPlay. The standup comedian had created this series for literary storytelling as an outlet for comic essays read aloud and enhanced by music from a live DJ. (Inspirations included radio's This American Life.) "The crowds had a little longer attention span" than comedy-club audiences, says Olifson. The popular series lasted five years, until Olifson relocated here with his wife, a Pittsburgh native, and their two young daughters. But starting May 31, WordPlay returns as a quarterly series, courtesy of Bricolage theater company and a startup grant from the Sprout Fund. Olifson, a blogger (www.themanchild.net) and award-winning humor columnist, chooses the essays. The first batch reflects his role as host of Pittsburgh's monthly Moth StorySLAM, at the Rex Theater: May 31 WordPlay storytellers include Olifson, reigning Moth GrandSlam champ David Harris-Gershon and Moth veterans Nora Matthews, Amanda Hamilton Roos and Todd Shaffer. The DJ is Nancy Steadle (DJ Firefly), a long-time WRCT-FM host and and keyboardist for local band Universal Beat Union. Like the essays, the music aims for funny — no surprise to fans of Olifson, whose one-man show Manchild: My Life Without Adult Supervision, debuted at Bricolage last year. Olifson is already taking submissions for the second WordPlay, scheduled for September. Bill O'Driscoll 8 p.m. Fri., May 31. 937 Liberty Ave., Downtown. $15. www.bricolagepgh.org
Thu., May 30 — Stage
In Jon Robin Baitz's critically acclaimed Broadway hit Other Desert Cities, sparks fly in Palm Springs heat. The 2011 family drama, praised for its wit, reunites the old-guard-Republican movie-star-turned-ambassador Lyman Wyeth; his wife, Polly; her fresh-from-rehab sister; and the Wyeth children, a trash-TV producer and a serious writer. And it all transpires in the politically charged days shortly after "Mission Accomplished" in Iraq, amid family secrets. Pittsburgh Public Theater's local-premiere production stars Helena Ruoti, Pilar Witherspoon and John Patrick Hayden. (The latter two are pictured.) The first performance is tonight. Bill O'Driscoll 8 p.m. Continues through June 30. 655 Penn Ave., Downtown. $15.75-55. 412-316-1600 or www.ppt.org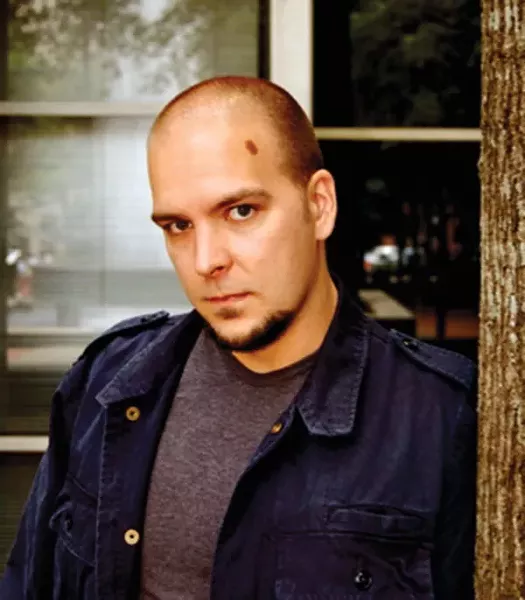 Thu., May 30 — Stage
A new stage troupe launches its first full season with that perennial favorite Man of La Mancha. The Company of Pittsburgh, out to make musicals intimate, revives the Broadway hit about an aging playwright named Cervantes enacting his Don Quixote in prison. The show, with its signature song "The Impossible Dream," stars bass Darrel R. Whitney, who for years played Caiaphas on the national Broadway tour of Jesus Christ Superstar. For this staging at Carnegie's Off the Wall Theater space, the Company promises live music by "an orchestra of acoustic guitars." BO 7:30 p.m. Continues through June 8. 25 W. Main St., Carnegie. $12-20. www.facebook.com/TheCompanyOfPittsburgh
Thu., May 30 — Stage
MOMENTUM, City Theatre's annual festival for new plays, features two familiar City names and two newcomers. The four days of readings by professional actors, workshops and panels begin tonight with a reading of Hope and Gravity, a "nonlinear play about fate" by Michael Hollinger, who wrote Opus. On Friday and Sunday, see readings of Holliday with Mulligan, a 1964-set memoir play about singer Judy Holliday by The Morini Strad playwright Willy Holtzman. Other readings include Anna Ziegler's drama Variations on a Theme and Andy Bragen's tennis-themed comic drama Don't You F*cking Say a Word. BO 8 p.m. Festival continues through Sun., June 2. 1300 Bingham St., South Side. $5 per show; $20 four-day pass. 412-431-2489 or www.citytheatrecompany.org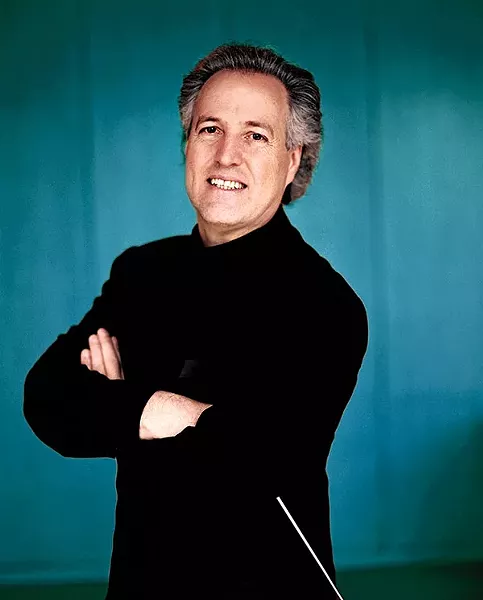 Fri., May 31 — Music
Want a sneak preview of the Pittsburgh Symphony Orchestra's upcoming 12-concert European tour? In three shows starting tonight, music director Manfred Honeck leads the PSO through works by Rossini, Haydn and Strauss. The concerts include Haydn's Symphony No. 93 in D major and Strauss' tone poem "Ein Heldenleben." The most widely heard piece is Rossini's William Tell Overture — from his 1829 opera, and later the source of the Lone Ranger's theme music. BO 8 p.m. Also 8 p.m. Sat., June 1, and 2:30 p.m. Sun., June 2. Heinz Hall, 600 Penn Ave., Downtown. $20-93. 412-392-4900 or www.pittsburghsymphony.org
Fri., May 31 – Screen
Filmmakers have three weeks from today to submit their brief masterpieces to At Play, the Carnegie Museum of Art's third annual 2-Minute Film Festival. Documentarians and experimentalists alike are invited to explore the concept of "play." Selected films will screen July 18 in the Carnegie's courtyard and compete for prizes. Films will also be on the 2MFF website, where viewers can vote on their favorites. Olivia Lammel Submission deadline: June 21. Complete rules and entry form at www.2mff.cmoa.org
Sat., June 1 — Outdoors
Today the Three Rivers Rowing Association invites Pittsburghers to pick up the oars for USRowing's National Learn to Row Day. Rowing rookies are invited to the Lambert Boathouse to develop their sweeping and sculling skills. Participants will learn some techniques on the ergometer (rower jargon for "rowing machine") before trying them out on the Allegheny River. No prior knowledge is necessary, but rowers must be over age 12. OL 10 a.m. 300 Waterfront Drive, Washington's Landing. Free. Registration requested. 412-231-8772 or www.threeriversrowing.org
Sat., June 1 — Party
Artists Image Resource is a hidden Pittsburgh gem. The printmaking studio offers education and affordable equipment access to the public, plus exhibits and funding. Tonight's the nonprofit's summer fundraiser, Ten or Twenty in Twenty Thirteen. For a donation of either $10 or $20 at the door, you get refreshments (including discounted treats from area food trucks), printing access, and music from the likes of Josh Verbanets (from Meeting of Important People) and other groups and DJs. In AIR's famous art raffle, a $10 ticket enters you in a drawing for donated works by top regional artists. BO 5-11 p.m. 518 Foreland St., North Side. $10-20. 412-321-8664
Sat., June 1 — Art
Tonight, Sweet Mortality opens at The Gallery 4. This exhibit of cake sculptures was crafted by Oakland, California-based mixed-media artist Scott Hove. The self-taught sculptor is perhaps best known for his installation Cakeland, in which he decorated pretty cakes with nature's defense mechanisms. (Think horns and teeth.) Obsessed with the intersection of beauty and brutality, Hove continues to blend desire and danger with the frosted assault-weapon sculptures in this new exhibit. An opening reception includes free (and fangless) hors d'oeuvres. OL 7 p.m. Exhibit runs through June 29. 206 S. Highland Ave., Shadyside. Free. 412-363-5050 or www.thegallery4.us.  
Sat., June 1 — Stage
Tonight, in Millvale Riverfront Park, spectators will gather on bleachers facing the Allegheny River to witness The Baiji's Last Swim. Local artist Jennifer Nagle Myers has created this performance to imagine the last swim of the recently extinct Chinese river dolphin and honor its 20-million-year existence. The piece includes an aquatic performance from Stacey Kranick and accompaniment by Mimi Jong on the ehru, a two-stringed violin. This performance is supported by the Drift, a floating art platform, and is the second free show in Myers' series Pittsburgh Public Actions 2013. OL 8:30 p.m. Millvale Riverfront Park, Millvale. Free. punkypip.com
Sat., June 1 — Party
The New Yinzer Presents ... Your Middle School Dance is the online lit mag and culture club's sorta-nostalgic attempt to recreate that über-awkward milestone of adolescence, when half the girls looked like adults and half the boys were still zit-encrusted mantises. But we bet your middle-school dance didn't have DJs like DJ Sinister and Electric Slim, let alone hip bands like Pet Clinic and Action Camp. Unless, that is, you're actually using tonight's Brillobox event as your middle-school dance ... which you can't, because it's 21 and over. Sorry, kids. BO 8:30 p.m. 4104 Penn Ave., Bloomfield. $5. 412-621-4900
Photo courtesy of Colter Harper.
Sun., June 2 — Dance
Alba Flamenca, Pittsburgh's chief proponent of flamenco culture, hosts its annual spring Flamenco Party, at Pittsburgh Center for the Arts. Flamenco means both music and dance, and guitarists and dancers from the troupe will perform. So will Alba Flamenca students. There'll be food, too. BO 7 p.m. 6300 Fifth Ave., Shadyside. $10. www.flamencopittsburgh.org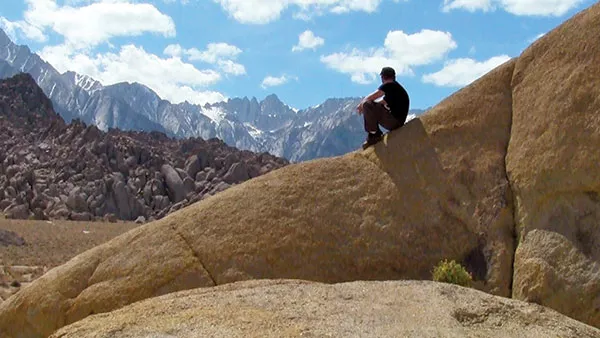 Thu., June 6 — Screen
When he's not a mild-mannered CP scribe, freelance writer Robert Isenberg is often out seeking one adventure or another. Isenberg, lately turned filmmaker — his 2012 Great Allegheny Passage biking documentary The Trail ran on WQED — visits the Melwood Screening Room tonight with a documentary about another recent adventure. "The Mountain" is a 48-minute film about his quest to hike up California's Mount Whitney, tallest peak in the lower 48. From desert landscapes to ice fields, Isenberg is your East Coast-bred guide to Western heights. BO 8 p.m. 477 Melwood Ave., North Oakland. $10. www.robertisenberg.net