SPOTLIGHT: Sat., May 31 — Art
The Mattress Factory opens Sites of Passage, a contemporary artistic examination of political turmoil in Israel and Palestine. The show — featuring collaborations between artists from Israel, Palestine and Pittsburgh — emphasizes the ideas of borders, walls and citizenship in the decades-old struggle. But as exhibit curator Tavia La Follette says, "The way people are describing the conflict is changing because people are educating themselves about what's going on." A year ago, La Follette assembled a delegation of Pittsburgh-based artists including Cynthia Croot and Andrew Ellis Johnson to visit Israel and Palestine; now the artists from those countries have come to work here. The exhibit includes installation work and other collaborations between the Americans, the Palestinian artists, such as Bashar Alhroub, and Israeli artists including Dror Yaron, of the Carnegie Mellon Robotics Institute. "It's important that we have artists dialoguing about these topics that are most often spoken about by politicians who use rhetoric to benefit their agendas," says La Follette. "We don't have an agenda." Other Pittsburgh-based artists include Wendy Osher, Susanne Slavick and Hyla Willis. The exhibit strives not to take any single stance on the conflict. "It's metaphorical, psychological, physical," says La Follette. "Art is a great wayto talk about all the ways that these ideas can be presented." Dan Willis 6 p.m. Sat., May 31. 1414 Monterey St., North Side. $15. 412-231-3169 or www.mattress.org EDITOR'S NOTE: On Wed., May 28, this exhibit was canceled due to the withdrawal of the Palestinian artists , Bashar Alhroub, Manal Mahamid and Mohammed Musallam. For more information, see www.mattress.org.
Thu., May 29 — Opera
Pittsburgh's compact but long-running Undercroft Opera takes on The Magic Flute. The troupe presents a fully staged version of Mozart's fanciful, final opera, complete with full orchestra, at Carlow University's grand Antonian Theatre. The large cast includes the dual-cast tenors Ryan Russman and William Andrews as Tamino. The first of this weekend's four performances, all sung in English, is tonight. Bill O'Driscoll 7 p.m. Continues through Sun., June 1. 3333 Fifth Ave., Carlow campus, Oakland. $15-38. www.undercroftopera.org
Thu., May 29 — Stage
Four plays in development, all by notable playwrights, get readings at City Theatre's annual MOMENTUM festival. Three of the playwrights are familiar at City. Madeleine George (Precious Little) returns with The (curious case of the) Watson Intelligence, teaming Sherlock's sidekick, Alexander Bell's aide, the Jeopardy! supercomputer and a contemporary geek. Keith Bunin (Sam Bendrix at the Bon Soir) presents The Unbuilt City, about a secret private collection, while Daniel Beaty (Through the Night) offers Mr. Joy, a solo play about a neighborhood crisis in Harlem. And Ken Weitzman has Halftime With Don, about a retired pro-football player struggling with traumatic brain injury. The four-day festival includes panel talks and a writing workshop with Bunin. BO 7 p.m. Continues through Sun., June 1. 1300 Bingham St., South Side. $5 per show; $20 four-day pass. 412-431-2489 or www.citytheatrecompany.org
Thu., May 29 — Words
Storytelling is by nature a stripped-down art form, but the creators of the True Story podcast offer an especially DIY model: They call it "True tales told to friends." (More at www.truestorytime.org.) The local incarnation of this national initiative takes place at East End Book Exchange. This month's event has the theme "Don't worry, I got this!" and features stories by nine local tellers, including Matt Bower, Ian Insect, Tierza Nolan and Christine Marie. It's BYOB; Stacy Keene hosts. BO 7 p.m. 4754 Liberty Ave., Bloomfield. Free. 412-224-2847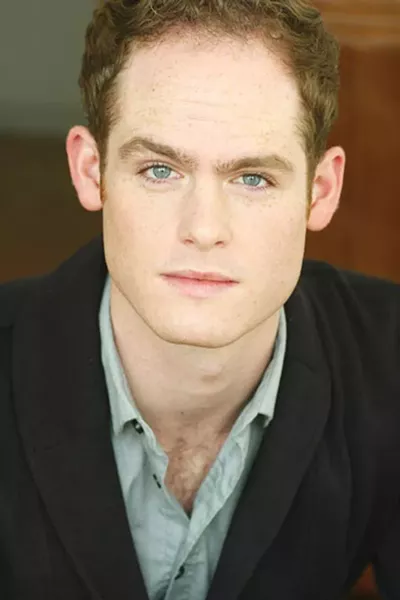 Thu., May 29 — Stage
Pittsburgh Public Theater concludes its Masterpiece Season with Michael Frayn's outrageous Noises Off, which premieres tonight. The 1982 farce, famed for its demanding, high-energy script, depicts three separate performances of the risque play-within-a-play Nothing On — first during a rehearsal, then from backstage, and finally during one of its final performances. Don Stephenson, best known for playing Leo Bloom on Broadway in The Producers, directs a cast including 2012 Carnegie Mellon graduate Noah Plomgren (pictured). Dan Willis 8 p.m. Continues through Sun., June 29. 621 Penn Ave., Downtown. $15-55. 412-316-1600 or www.ppt.org
Fri., May 30 — Food
The season's roster of in-city farmers' markets keeps growing this week. Today, welcome back the Oakland Farmers Market, in Schenley Plaza; it runs from 3-6 p.m. every Friday. And on June 4, just around the corner, it's the return of Farmers at Phipps, with Phipps Conservatory's front lawn hosting vendorsof local, organic and certified naturally grown produce from 2:30-6:30 p.m. every Wednesday. Both markets run into October. BO Oakland market: www.pittsburghparks.org. Phipps market: phipps.conservatory.org
Fri., May 30 — Art
"It showed us that gay bars in Pittsburgh didn't just appear out of vice and ether," says Pittsburgh Queer History Project founder Harrison Apple, discussing the research that led to his new exhibit, Lucky After Dark: Gay and Lesbian Nightlife in Pittsburgh 1960-1990. The Future Tenant gallery exhibit — featuring photos, video and other artifacts from iconic clubs owned by Robert "Lucky" Johns — examines the effect that the city's early gay after-hours social clubs had on the formation of the Pittsburgh's modern LGBT community. Charlie Deitch Opening reception: 6-9 p.m. Exhibit continues through June 29. 818 Penn Ave., Downtown. Free. 412-325-7037 or www.futuretenant.org
Fri., May 30 — Music
Internationally renowned violin prodigy Ye-Eun Choi (pictured) features tonight with the Pittsburgh Symphony Orchestra for a performance of a baroque masterpiece, Antonio Vivaldi's The Four Seasons. Choi, who has earned the support of Grammy award winner and veritable violin superstar Anne-Sophie Mutter, will perform the four violin concertos, each of which represents a different season, in their entirety. Also on the program are selections from Mozart and Haydn. DW 8 p.m. Fri., May 30. Also 8 p.m. Sat., May 31, and 2:30 p.m. Sun., June 1. 600 Penn Ave., Downtown. $25.75-109.75. 412-392-4900 or www.pittsburghsymphony.org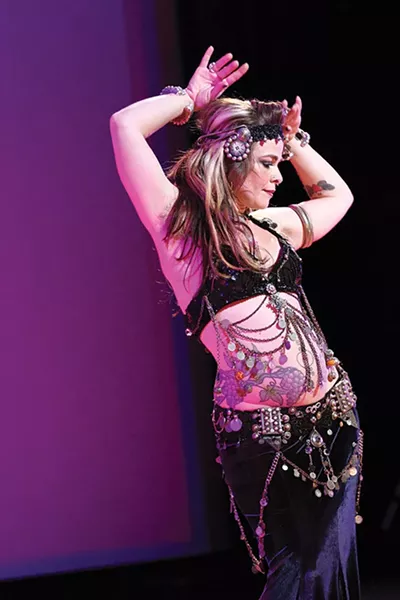 Fri., May 30 — Dance
Belly-dance has many roots. They lie in places as diverse as Egypt, India and Morocco, with more recent influence from contemporary Western sensibilities. San Francisco's Jill Parker, who pioneered the modern tribal-fusion belly-dance movement, headlines tonight's Maqam Spectacular Bellydance, at the Rex Theater. The evening of dance and live music is presented by Pittsburgh's Hamer Sisters, longtime stalwarts of the local scenes. The Hamers perform alongside other local talent, and visiting music and dance acts from New York, Buffalo and Cleveland. BO 8 p.m. 1602 E. Carson St., South Side. $15-20 (21 and over unless accompanied by parent). www.mariahamer.com
Art by Albrecht Dürer. Image courtesy of Carnegie Museum of Art.
Sat., May 31 — Art
Some of the Carnegie Museum of Art's collection of nearly 9,000 prints dates to the 1400s, when the printing press was new. Many of the works are so fragile they haven't been exhibited for decades. Starting today, however, the museum puts more than 200 of them on view. Small Prints, Big Artists: Masterpieces From the Renaissance to the Baroque traces the historical development of prints and includes works by Dürer (like "Knight, Death, and The Devil," pictured), Rembrandt, Rubens and more. BO 10 a.m.-5 p.m. Exhibit continues through Sept. 15. 4400 Forbes Ave., Oakland. $11.95-17.95 (free for kids under 3). 412-622-3131 or www.cmoa.org
Sun., June 1 — Outdoors
Finally! A marathon for those who appreciate the romance of getting lost. Pittsburgh's exploratory athletic organization City of Play is holding its second annual City Spree Race today. The race encourages participants to plan their own routes between checkpoints scattered throughout the city from Squirrel Hill to Highland Park. Runners of all ages and skill levels are welcome, and competition is based on a point system that factors in speed, distance, and the uniqueness of each runner's route. The event coordinators are also seeking volunteers. DW 8 a.m. 6587 Hamilton Ave., Larimer. $30. www.cityspreerace.com
Tue., June 3 — Words
If you hit only one installment of Hemingway's Summer Poetry Series this year, tonight's maybe should be it. The accomplished poets reading at Hemingway's Café include John Grochalski, Yona Harvey (Hemming the Water), Peter Oresick (Warhol-o-rama), Judith Vollmer (Water Books) and Pittsburgh Poetry Exchange founder Michael Wurster. BO 8 p.m. 3911 Forbes Ave., Oakland. Free. jbauer103w@aol.com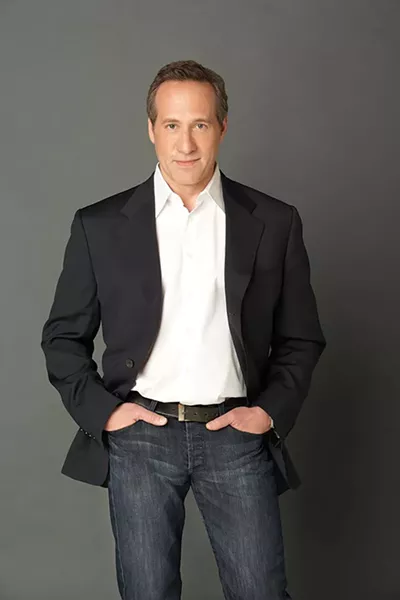 Photo courtesy of Joel Benjamin
Thu., June 5 — Talk
Joseph Finder, touted by many as the "master of the modern thriller," visits Barnes & Noble in West Homestead for a book-signing with his latest novel, Suspicion. The tense thriller follows a struggling single father who unwittingly receives drug money and must face the dire consequences. It also sees Finder experimenting with social commentary and writing from a more personal standpoint than his previous books, such as Paranoia, which was adapted into a film starring Liam Hemsworth and Gary Oldman. DW 7 p.m. 100 W. Bridge St., West Homestead. Free. 412-462-5743 or www.barnesandnoble.com