Thu., May 17 — Stage
Bridgette Perdue calls being a fellow with August Wilson Center for African American Culture "a dream come true." Annually, the fellowship supports African-American artists who then showcase new work at the Center's First Voice Festival. Perdue, a R&B vocalist and composer, dreamt of singing and dancing to her own music, and of staging a performance with a baby grand piano. On Fri., May 17, her show Wake Up and Dream, opens the festival, complete with a full band and backup dancers. Also opening that night is Wilson fellow Marlana Adele Vassar's exhibit of new paintings inspired by performances in the Cultural District. Although a previously scheduled show by playwright, performer and recent Carnegie Mellon drama-school graduate Joshua Wilder has been removed from the program, next week, filmmaker Nikki Young presents a staged reading and theatrical trailer premiere for her new drama, Things Not Seen. And the festival closes May 25, with writer and performer Nathan James' latest version of his acclaimed evening-length one-man show Growing Pains, which explores culture and media from the perspective of a young black man. Bill O'Driscoll Fri., May 17-May 25 (all performances at 8 p.m.). 980 Liberty Ave., Downtown. Admission to performances is $10. 412-258-2700 or www.augustwilsoncenter.org
Thu., May 16 — Art
To mark Association of Art Museum Directors' Art Museum Day, admission to The Carnegie Museum of Art is free from 4-8 p.m. today. And on Saturday — which is officially Art Museum Day nationwide — The Frick Art & Historical Center and the Westmoreland Museum of American Art are free all day. (OK, the Frick proper usually doesn't charge anyway, but tours of restored Frick family home Clayton are free.) Guests are also invited to share their experiences through the AAMD's social-media platforms. Jeff Ihaza www.aamd.org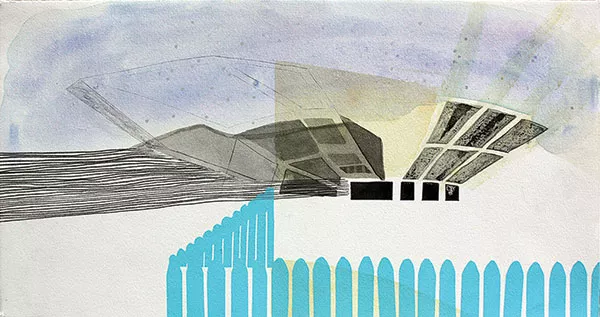 Thu., May 16 — Art
It's the playoffs, and the stakes are high. The National Society of Arts & Letters' three-day National Visual Art Competition for printmakers features first-place winners from all 18 NSAL chapters, including Pennsylvania's. The national winner nets a $15,000 prize. And this year's host is The Andy Warhol Museum. Competition will be fierce; maybe the Warhol will screen the action outdoors, in its Art Fan Zone? Bill O'Driscoll 10 a.m.-10 p.m. Competition continues through Sun., May 18; exhibit continues through June 2. 117 Sandusky St., North Side. 412-237-8300 or www.warhol.org
Thu., May 16 — Talk
Sister Helen Prejean is best known for Dead Man Walking, her 1994 book about her experiences with death-row inmates that became an acclaimed film. She remains an outspoken advocate for abolishing the death penalty. Tonight, she speaks at Rodef Shalom, hosted by Pennsylvanians for Alternatives to the Death Penalty. Her latest book is The Death of Innocents, detailing the flawed trials that led to the executions of two men she believes were innocent. "They were found guilty, and they were killed," Sister Helen has said. "And I was with them. And boy, that sets a fire in your heart, because I've actually been with the people as they were being killed by the state and they looked at my face. And there's no way you walk away from something like that and say, 'I'm neutral on that.'" BO 7 p.m. Thu., May 16. Morewood and Fifth avenues, Oakland. Free. 412-606-5543 or www.pa-abolitionists.org
Fri., May 17 — Landmark
There is scant competition for the title of Pittsburgh's most famous timepiece. And this weekend, the Kaufmann's Clock marks its 100th year as something for people to meet under. The clock's namesake department store is history, but Macy's Downtown Pittsburgh hosts two days of festivities, including street-fair activities with carnival games, cooking demos and gift-card giveaways. It starts this morning with an appearance by Mr. McFeely of Mister Rogers' Neighborhood. Highlights Saturday include the afternoon street fair and an appearance by the Harlem Globetrotters. BO 9:45 a.m.-noon. Also noon-4 p.m. Sat., May 18. 400 Fifth Ave., Downtown. Free. 412-232-2000
Fri., May 17 — Dance
Balafon West African Dance Ensemble, an artist collective centered around West African culture, offers the Second Annual Black River African Dance Conference, at Kelly-Strayhorn Theater. The two-day conference features workshops on technique in the music and dance of Guinea, Senegal and Mali. Today's children's matinee showcases local African drum and dance talent. On Sat., May 18, Balafon and South Carolina-based Wona Womalan West African Dance Ensemble perform Kiridi-An African Cinderella Story. JI Showcase: 10 a.m. ($2.50) Kiridi: 8 p.m. Sat., May 18 ($15-25). 5931 Penn Ave., East Liberty. 412-363-3000 or www.kelly-strayhorn.org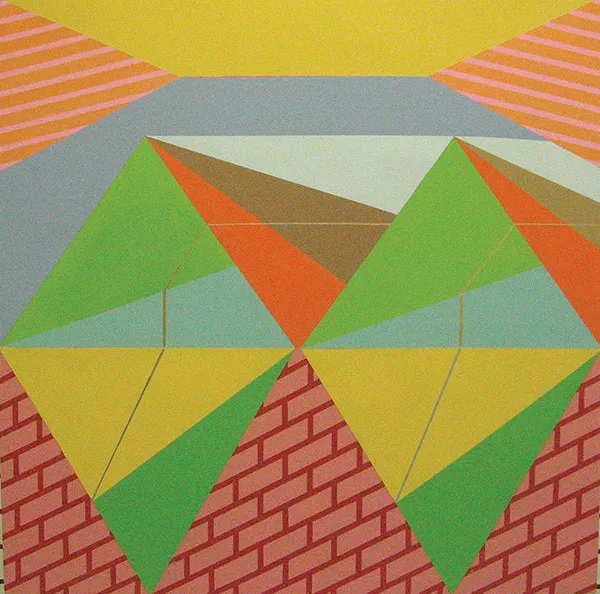 Fri., May 17 — Art
Multi-genre artist and former Pittsburgher Thad Kellstadt is back with a new exhibit at SPACE. On the Glass Surf uses video, installation and sound to weave "icons from personal history and memory" into "a haunted paradise on the border of fracture and utopia." Kellstadt, whose work has been exhibited internationally and in galleries around the U.S., is based in Iowa City, Iowa. A reception, with DJ, is tonight. BO 5:30-11 p.m. Exhibit continues through June 30. 812 Liberty Ave., Downtown. Free. 412-325-7723 or www.spacepittsburgh.org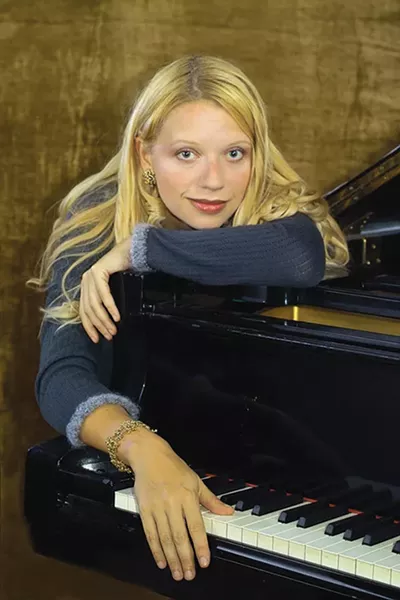 Fri., May 17 — Music
Ukrainian-born pianist and YouTube celebrity Valentina Lisitsa performs Edvard Grieg's Piano Concerto with the Pittsburgh Symphony Orchestra at Heinz Hall tonight. Lisitsa's more than 30 million YouTube views make her one of the Internet's most-watched classical musicians. She has performed around the world, including at Carnegie Hall. Music Web International says, "Valentina Lisitsa combines an imperious sweep with aristocratic poise and sensitivity."JI 8 p.m. Also 8 p.m.  Sat., May 18, and 2:30 p.m. Sun., May 19. 600 Penn Ave., Downtown. $20-93. 412-392-4900 or www.pittsburghsymphony.org
Photo courtesy of Cassie K. Rusnak
Fri., May 17 — Dance
No words ARE in the title of The Pillow Project's latest full-length production. No surprise, then, that the themes of ( ) reflect such paradoxes as "physicality without connection" and the "the open space that gets in the way." The show, which continues artistic director Pearlann Porter's experiments in The Space Upstairs, features live musical accompaniment by Dave Pellow. There are three performances this weekend. BO 9 p.m. nightly through Sun., May 19. 214 N. Lexington St., Point Breeze. $10-15. www.pillowproject.org
Sat., May 18 — Words
Last time we caught up with Dennis Palumbo, the garrulous Penn Hills native-turned-screenwriter-turned-Hollywood-psychotherapist was visiting with his first detective novel, 2010's Mirror Image. Now he's up to his third in a series of Pittsburgh-set crime novels featuring psychologist Daniel Rinaldi. In Night Terrors, Rinaldi is retained by the FBI to treat a retired profiler of serial killers suffering from night terrors, an extreme sleep disorder associated with children that Palumbo says is becoming more common in adults in real life, too. The book launch is today's Coffee & Crime breakfast at Mystery Lovers' Bookshop. BO 10 a.m. 514 Oakmont Ave., Oakmont. Free. Reservations required at 412-828-4877.
Sat., May 18 — Games
Today is Marble Mania Day at the Sen. John Heinz Pittsburgh History Center, with a roster of events celebrating Pittsburgh's historic pre-eminence at growing champions of the childhood game. Highlights include a tournament of past national champions from the 1940s through 2012, skills demonstrations and marble-themed games for kids. The day is capped with the premiere of Jeff Eddings' hour-long documentary Mibsters: A Marble Story. The film follows three boys from Pittsburgh to the National Marble Tournament. JI 10 a.m.-3 p.m.; Mibsters screening at 2 p.m. 1212 Smallman St., Strip District. Free with regular admission ($6-15, free for kids 5 and under). 412-454-6000 or www.heinzhistorycenter.org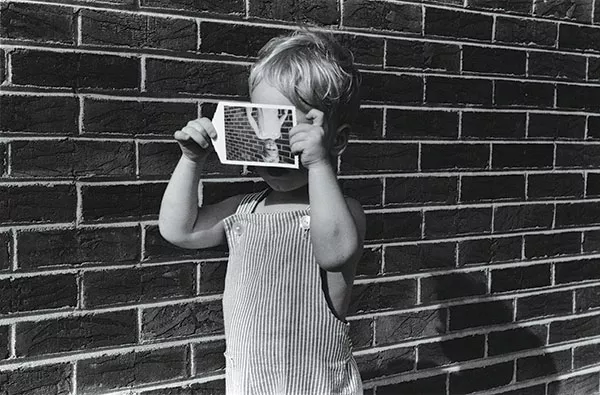 Image courtesy of Gitterman Gallery.
Art by Kenneth Josephson.
Sat., May 18 — Art
The second annual PGH Photo Fair has a new and bigger location. The two-day showcase for fine-art photography at Braddock's Unsmoke Systems Artspace features a dozen internationally known art-dealers, including newcomers Stephen Bulger Gallery, of Canada, London's Next Level Projects, and Berlin's Only Photography. On offer are rare books, limited editions, one-of-a-kind prints and more. PGH Photo Fair founder Evan Mirapaul promises a range of work from 19th-century vintage prints to contemporary work. BO Noon-6 p.m. Also 11 a.m.-5 p.m. Sun., May 19. 1137 Braddock Ave., Braddock. Free. www.pghphotofair.com
Sun., May 19 — Outdoors
Want to explore the city on your own terms while getting a workout? Check out City Spree, a race without a course, which kicks off City of Play's (formerly Obscure Games) fourth season of madcap events around the city. Runners and walkers will create their own route, traveling between checkpoints to discover connections between neighborhoods. It's billed as a 5k-ish or 10k-ish race, depending on how many locations and checkpoints participants reach.  The race begins and ends at Bakery Square, in Larimer. Lauren Daley 7 a.m. $25. info@cityofplay.org or www.cityspreerace.com