MAIN EVENT: Fri., June 13 — Festival
Now that Pennsylvania at last enjoys marriage equality, like all the other cool states, Pride Pittsburgh should be more celebratory than ever. The culminating weekend of the Delta Foundation's annual festival — among Pittsburgh's biggest parties — begins with the June 13 Pub Crawl ($32), a chauffered bus tour of 14 bars from Shadyside to Downtown. Revelers will have just enough time to recover for June 14's Pride in the Street ($40-125); the Saturday-night Downtown concert is headlined by funkmistress Chaka Khan, who'll feel for you after opening acts Ayah Marar, Vita Chambers, Lazaro Arbos and local drag performer Jezebel. On Sun., June 15, things kick off at noon with the Pride March, as thousands of marchers wind through the Golden Triangle, proudly led by Dykes on Bikes. Then, all afternoon, enjoy PrideFest, a street festival on Liberty Avenue between Sixth and 10th streets that reliably draws tens of thousands of visitors. The vendors, street performers, food booths, family-friendly carnival games and more are complemented by a fast-changing lineup of acts on two stages, on Sixth and 10th: a local dance showcase (see page ???), drag performers, pop and hip-hop vocalists and rock bands. Headlining is Steve Grand, whom some consider the first openly gay male country musician to get mainstream notice, as evidenced by his video "All-American Boy." Bill O'Driscoll Fri., June 13-Sun., June 15. Downtown. www.pittsburghpride.org
Thu., June 12 — Music
Tonight, the Carnegie Museum of Art features the talents of composer/performers from across the country. The museum has commissioned compositions inspired by its latest exhibit: Small Prints, Big Artists, with master prints based on etchings by Rembrandt, Brueghel, Dürer and more. The composers have formed a sextet to premiere their compositions in the Heinz Galleries, alongside the prints that inspired them. Composer/performers include Jonghee Kang, George Sabol and Matt Aelmore; the latter's Rembrandt-inspired piece incorporates both live and prerecorded sound. Dan Willis 5:30 p.m. 4400 Forbes Ave., Oakland. $10. 412-622-3131 or cmoa.org
Thu., June 12 – Screen
In 2012, Maryland became the first state to legalize same-sex marriage by popular referendum. But the battle was bruising, especially in the African-American community, as documented in Yoruba Richen's The New Black. The hour-long film exploring both sides of the fight screens tonight at the Carnegie Museum of Natural History as part of WQED Multimedia's Community Cinema series. A panel discussion follows with local LGBT activists of color including La'Tasha D. Mayes of New Voices Pittsburgh. The event complements the exhibit RACE: Are We So Different? Bill O'Driscoll 5:30 p.m. 4400 Forbes Ave., Oakland. Free; registration required at www.wqed.org/community/cinema.php.
Fri., June 13 — Beer
Think the Carnegie Science Center is a little too family-friendly? Reconsider as the Center's 21-and-over evening series continues with The Science of Beer. Tonight, visitors can sample 10 beers from five local breweries and discuss the chemistry of brewing with experts. Admission to the rest of the museum is included, as well as a souvenir glass and a $15 slots voucher for Rivers Casino. The event also boasts a cash bar, snacks and live music — and all without any kids. DW 6 p.m. 1 Allegheny Ave., North Side. $17. 412-237-3400 or www.carnegiesciencecenter.org

Fri., June 13 — Music
It's a 20-year tradition for Squonk Opera to premiere its outdoor shows at the Three Rivers Arts Festival. The seventh and latest is the 30-minute Pneumatica, in which the art-and-music troupe's quirky, original art rock accompanies the blossoming of inflatable sculptures, including the 40-foot-tall Lady Pneumatica, whose lungs are a vertical accordion. Expect visual puns, wacky costumes, electronic bagpipes and general surreal merriment. The first of this weekend's seven free arts-fest showings is tonight. BO 7 p.m. Performances continue through Sun., June 15. Point State Park, Downtown. Free. www.3riversartsfest.org

Fri., June 13 — Stage
As musical adaptations run rampant on Broadway, it's nice to know that some theater companies can still surprise us. Just in time for Friday the 13th, the always-adventurous No Name Players are mounting Evil Dead: The Musical, based on the eponymous 1981 zombie film. Special effects artist Steve Tolin (The Dark Knight Rises, Adventureland) will debut some of his latest creations. Audience members with a propensity for gore can request seats in the "splatter zone." DW 8 p.m. Off the Wall Theater, 25 W. Main St., Carnegie. $15-20. 724-873-3576 or www.insideoffthewall.com
Fri., June 13 — Party
Pride comes in many flavors this weekend. Tonight's special is Hellhole: A Friday the Thirteenth Gay Pride Nightmare. Hosted by one of the world's most famous drag queens — Pittsburgh's own Sharon Needles — the big party at Cruze Bar features co-presenter Pgh Bro Club's resident DJs Dad Time! and Edgar Um. Also welcome Baltimore artist Colby Keller, who'll wield a thick ... wooden paddle at his spanking station, and Toronto-based GoGo Guy Jon Shields. The event doubles as the kick-off of the Honcho & Friends Totally Vers Pride Weekend. BO 9 p.m.-2 a.m. 1600 Smallman St., Strip District. $10-13 (21 and over). www.honchopgh.com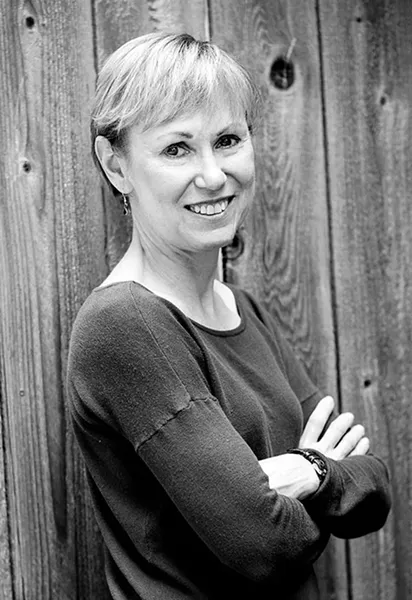 Sat., June 14 — Words
Marian Szczepanski, originally from Greensburg, stops by Rickert & Beagle Books, in Dormont, tonight to discuss her debut novel, Playing St. Barbara. Inspired by the author's heritage (both her grandfathers were immigrant coal miners), and by the historical struggle of womankind, it tells the story of a Depression-era coal miner's wife through parallels with the seventh-century legend of St. Barbara, patroness of miners. A book signing follows. DW 2 p.m. 3233 W. Liberty Ave., Dormont. Free. 412-344-7444 or rickertandbeaglebooks.com
Sat., June 14 – Festival
If tonight's Pride in the Streets isn't enough for you, two Liberty Avenue venues offer extra fun. The ToonSeum museum of cartoon art offers the one-night-only Kitty Pryde lounge (named for the X-Men character); for $25, Pride ticket-holders enjoy an all-you-can-drink private indoor lounge. And late-night, Arcade Comedy Theater and comedian Mike Buzzelli host the Pride Comedy Show, featuring Carl Schimmel, Abby Denton, storyteller Stacy Keene, musicians and an all-LGBT improv team. BO Pryde lounge: 5:30 p.m.-midnight (947 Liberty Ave.; www.toonseum.org). Pride Comedy: 10 p.m. (811 Liberty Ave., $5-10; www.arcadecomedytheater.com). Downtown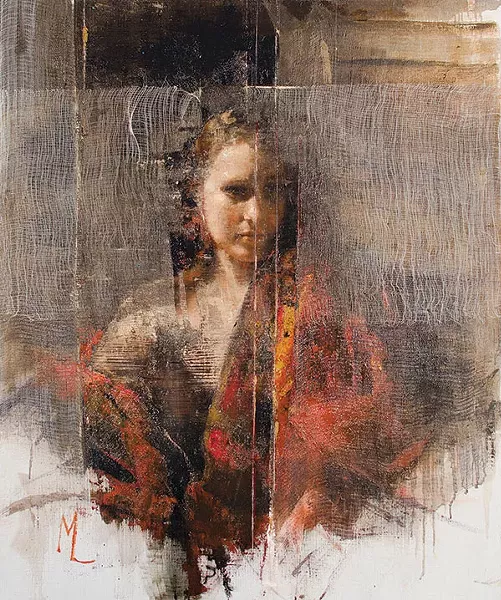 Sat., June 14 — Art
The Associated Artists of Pittsburgh's annual exhibition returns — just as it has every year for the past 103. The nation's oldest continual survey of regional art has a new home, at the Westmoreland Museum of American Art (itself temporarily relocated). The exhibit, juried by the Westmoreland's Barbara Jones, features work by 66 artists in all media. Juror's award-winners include such names as David Stanger, Stephanie Armbruster, Chuck Johnson, Seth Clark and Mia Tarducci Henry. Tonight is the opening reception. BO 6-9 p.m. Exhibit continues through Aug. 31. @art30, 4764 Route 30, Greensburg. Free. www.aapgh.org
Tue., June 17 — Talk
History might be written by its victors, but that hasn't stopped Nicolas Lampert from unearthing the centuries-long story of America's oppressed artistic expression. Lampert visits the Big Idea Bookstore tonight to discuss his debut book, A People's Art History of the United States, a chronological treatment of radical and activist art in America. Lampert, an artist himself with works in the Museum of Modern Art's permanent collection, wrote the book to demonstrate the usefulness of art as civil disobedience, and its continuing importance in America. DW 7 p.m. 4812 Liberty Ave., Bloomfield. Free. 412-687-4323 or thebigideapgh.wordpress.com
Photo courtesy of City of Asylum, Copyright Cave Canem.
Thu., June 19 — Words
The fifth annual Cave Canem poetry reading at City of Asylum Pittsburgh features not one but two National Book Award finalists: Tim Seibles, who teaches at Old Dominion University, and New Jersey-based Patricia Smith (pictured). Smith is a former National Poetry Slam individual champion whose Book Award finalist was 2008's Blood Dazzler, poems about Hurricane Katrina. Cave Canem, which nurtures and promotes African-American poets, also hosts Lyrae Van Clief-Stafanon, an award-winner in her own right who teaches at Cornell University. The reading's under COAP's Alphabet City tent. BO 7:30 p.m. 318 Sampsonia Way, North Side. Free; reservations at www.cityofasylumpittsburgh.org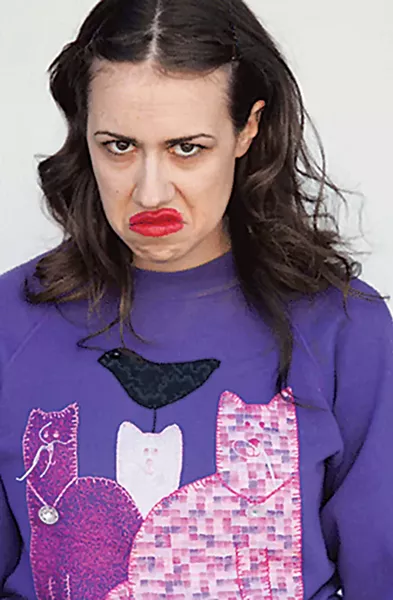 Thu., June 19 — Comedy
Comedian Colleen Ballinger's overly made-up, sweatpants-clad alter-ego Miranda Sings, best known for her off-key butcherings of various pop songs and showtunes, stops by the Carnegie Library of Homestead Music Hall tonight for a truly one-of-a-kind performance. What began as a simple satire of self-absorbed YouTube popstar hopefuls has slowly grown in popularity, culminating in this year's world tour. In addition to Miranda's trademark musical numbers, the show should include magic tricks, life lessons and numerous tirades against her "haters." DW 6 p.m. 510 E. 10th Ave., Munhall. $26. 877-987-6487 or librarymusichall.com