Free Event: Fri., July 5 — Art
We know it's July 4 weekend and all, but if you can hit just one Unblurred this year, this would be a good one. On July 5, the monthly Penn Avenue gallery crawl boasts several notable openings. Working our way up Penn, the first is for Dear Universe: New Encaustic Works by Benedict Oddi, a collection of lively, almost street-art-ish abstracts by this Tennessee-based artist at ModernFormations Gallery. Garfield Artworks hosts Transformance, a show of documentary photography by Andy Johanson; the reception includes an original amibient soundtrack composed by members of The Van Allen Belt, plus refreshments from local eateries. At Most Wanted Fine Art, see Conversations: 5:10, a group show about the idea of the "conversation piece," curated by Graham Shearing and featuring artists from the Associated Artists of Pittsburgh's big annual show and other AAP members. Assemble has the timely Sesli/Sessiz: Voiced/Unvoiced, with firsthand written accounts of the current protest in Turkey. At Toro's Tavern, there's a comedy showcase with Norlex Belma, Ian Insect and Krish Mohan. And Pittsburgh Glass Center opens Lifeforms, a show inspired by the famous glass botanical models made for Harvard University starting in the 1880s. A jury selected more than 50 representations of biological life forms from submissions from around the world; one is an actual fish cast in glass. Bill O'Driscoll Most venues open at 6 p.m. 4100-5500 Penn Ave., Bloomfield/Friendship/Garfield. Free. 412-389-5521
Thu., July 4 — Regatta
Head down to Point State Park today to catch the final day of the 36th annual EQT Pittsburgh Three Rivers Regatta. Alongside the usual motorboat races, the Anything That Floats race, the live music and the carnival atmosphere, for the first time the schedule includes an adrenaline-soaked pogo-stick stunt exhibition called XPOGO. Also see the Marvelous Mutts Dock Dogs show, featuring rescued shelter dogs who perform airborne tricks, including a plunge into a 14,000-gallon tank of water. As always on Independence Day, regatta-goers can stick around to watch the climactic Zambelli firework show. Olivia Lammel 8 a.m.-11 p.m. Downtown. Free. www.threeriversregatta.net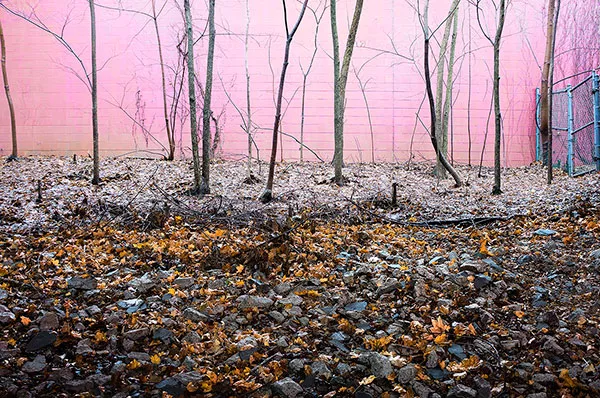 Fri., July 5 — Art
Tonight Gallerie Chiz opens What We Saw: Foto Focus Five. This exhibit displays the work of four photographers and ceramic artist Susan Hale Kemenyffy, whose pieces seem to be imprinted with photos. All the work explores everyday photography with a twist. Brian Sesack displays a photo of a stop sign decorated with a defiant dent; from David Tufiño's ominous airplanes to Michael Goswell's take on the much-photographed Stonehenge, these artists offer ordinary landscapes through fresh lenses. OL 5:30 p.m. Exhibit continues through July 27. 5831 Ellsworth Ave., Shadyside. Free. 412-441-6005 or www.galleriechiz.com
Fri., July 5 — Words
Vouched Books is based in Indianapolis, Ind., but this group that promotes small presses knows that Pittsburgh doesn't mind mixing literature and bars. Vouched holds its first-ever Pittsburgh event, and it's at Remedy nightclub. The readings are by: Distinguished local poet Sheryl St. Germain; Jeffrey Condran, a fiction writer and co-founder of Braddock Avenue Books; visiting author Salvatore Pane (Last Call in the City of Bridges); and West Virginia-based writer and musician Chris Lee. Afterward — of course — there's a dance party. Bill O'Driscoll 7 p.m. 5121 Butler St., Lawrenceville. Free. www.vouchedbooks.com
Fri., July 5 — Dance
We often take ambient sounds for granted; recall the shock of silence when the power goes out. In its Sound Project, Pittsburgh-based Murphy/Smith Dance Collective explores what happens when our everyday soundscape changes. Choreographers Jamie Erin Murphy and Renee Danielle Smith are joined by collaborators like composer Gordon Nunn and five dancers. Audience participation in movement and sound games is part of the fun at Kelly-Strayhorn Theater's The Alloy Studios. As part of Car Free Fridays, arrive by something other than car and get two vouchers for a future KST event. BO 8 p.m. 5530 Penn Ave., Friendship. Pay-what-you-can. RSVP required at 412-363-3000.  

Sat., July 6 — Exhibit
Most displays at the Carnegie Science Center's BIKES exhibit are of the two-wheeled variety. But today a group will rep one-wheeled travel. The local unicycle enthusiasts of The Butler Wobble visit the Riverfront Trail. Their passionate pitch will cover practical techniques, like mounting the unicycle and balancing, to the mathematics behind wheel size and speed. The group will also plug the North American Unicycle Convention & Championships, to be held this July in Butler County. OL Noon. River Front Trail, 1 Allegheny Avenue. Free with museum admission. 412-237-3400 or carnegiesciencecenter.org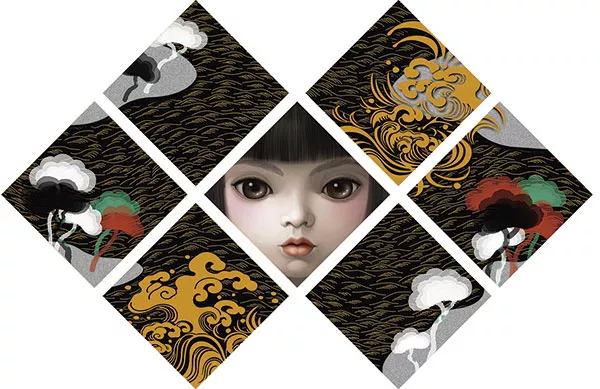 Sat., July 6 — Art
Hiromi's exhibit at The Gallery 4 might have cracked the code of cuteness. This Tokyo-based artist and former children's-book illustrator is inspired by the concept of kawaii. In Kawaii Wa: The Code of Cuteness, Hiromi explores this Japanese notion of fragility and innocence in paintings of dainty, doll-like young women with big eyes and tiny pouts. Of course, the artist adds flowers and cuddling birds to emphasize the root of kawaii, the belief that there is life and soul, even in inanimate objects. Tonight is the opening reception. OL 7-11 p.m. Exhibit continues through July 27. 206 S. Highland Ave., Shadyside. Free. 412-363-5050 or thegallery4.us.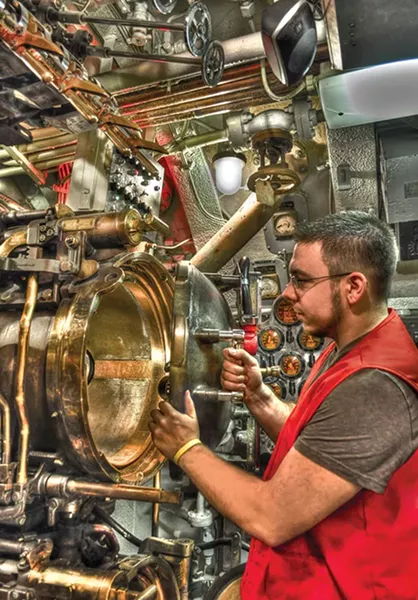 Sun., July 7 -- Exhibit
Year-round, the USS Requin — that Cold War-era Navy submarine docked outside the Carnegie Science Center — is open for self-guided tours. But on a handful of Sundays each year, Science Center staff lead all-access Tech Tours that go behind the scenes for a detailed look at what life was like on a military sub; you can even climb into the conning tower to see the periscope (which, let's face it, is pretty much what everyone's after anyway). Today is one such Sunday. The small-group tours are limited to those 15 and older. BO 9-11 a.m. Also July 21, Aug. 4 and 25, and Sept. 8. 1 Allegheny Ave., North Side. $20. Reservations required at 412-237-1637.
Sun., July 7 — Words
A little-discussed aspect of the Civil Rights movement was the call of Martin Luther King Jr. and others for economic justice. That effort included A Freedom Budget for All, an ambitious 1966 plan published by civil-rights leaders to show how to end poverty in the U.S. within a decade. Tonight — with the 50th anniversary of the March on Washington looming — the monthly art-and-politics discussion series Capital's End hosts La Roche College history professor Paul Le Blanc, co-author of the forthcoming book A Freedom Budget for All Americans: Recapturing the Promise of the Civil Rights Movement in the Struggle for Economic Justice Today. Amidst the evening's music, art and poetry, Le Blanc speaks, and discussion follows. BO 6:30-9:30 p.m. 126 S. Highland Ave., East Liberty. www.facebook.com/events/413362162095453/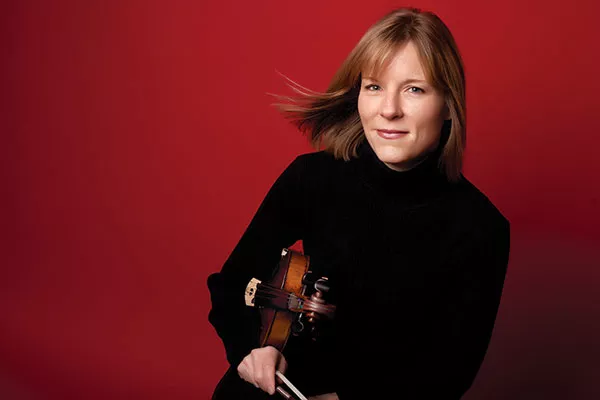 Sun., July 7 — Music
The rollicking notes of The Marriage of Figaro overture will ring out in the summer air when the Pittsburgh Symphony Orchestra takes the stage at Hartwood Acres. Mozart's masterpiece will be followed by Tchaikovsky's Concerto in D major, led by violinist Jennifer Orchard (pictured). Beethoven's Symphony No. 7 in A major will bring tonight's free show to a close. This concert, conducted by Fawzi Haimor, is part of the 2013 Allegheny County Summer Concert Series. OL 8 p.m. 200 Hartwood Acres, Hampton Township. Free. 412-392-4900 or www.pso.culturaldistrict.org
Photo courtesy of Pittsburgh Cultural Trust.
Tue., July 9 — Music
The Pittsburgh Cultural Trust continues to bet that you didn't get enough jazz during last month's jazz festival. The Trust's Tuesday-evening series Jazz Live continues its outdoor, summertime incarnation with one of the city's best-known jazz vocalists. Maureen Budway, a veteran of the old Mellon Jazz Festival, has the chops for anything from Joe Negri's The Mass of Hope to Salsamba's Latinventions, to name two of her recent recordings. Budway sings at Katz Plaza tonight. BO 5 p.m. Seventh Street and Penn Avenue, Downtown. Free. 412-456-6666 or www.trustarts.org
Wed., July 10 — Screen
A year after the death of Levon Helm, catch up with The Last Waltz, the great concert film about The Band (who were once called Levon and The Hawks). Martin Scorsese's 1978 film captures that legendary group's final concert. And if the musicians who recorded "The Weight" aren't enough of a draw, they invite such musical pals as Dylan, Muddy Waters, The Staples Singers, Joni Mitchell and Neil Young. During its Summer Concert Movie Series, the Hollywood Theater screens Last Waltz four times, starting tonight. BO 7:30 p.m. Screenings continue through Sun., July 14. 1449 Potomac Ave., Dormont. $5-7. 412-563-0368 or www.thehollywooddormont.org