Spotlight: Fri., Jan. 11 — Comedy
"I think there's too many rules in standup," says veteran comic Matt Wohlfarth. You know: Comedian writes jokes, comedian performs jokes, audience sits there and laughs (or not). In recent years, at venues like The Pittsburgh Improv, Wohlfarth has field-tested a format designed to explode that model. In his Comic Wars, improv skills and audience participation supplant scripted jokes. The inaugural six-week Comic Wars series begins Jan. 11, at Mullen's Bar and Grill. Two teams — Alex Stypula and Shannon Norman vs. Mark Mammone and Ray Zawodni — will compete in categories including best single joke by each comedian and best impression. In Pot O' Premises, a comic must free-associate for two minutes on a random premise; the Grocery Bag Round is similar, but with grocery products. Comics also compete on responding to hecklers and riffing on topics texted by the audience. Winners are determined by audience repsonse (as gauged by host Wohlfarth), and receive half the door. The format "takes away every comedian's safety net," says Wohlfarth. But, he adds, "The comedians love it, because they get to free-associate." Boxing fan Wohlfarth compares Comic Wars to a legendary training facility where the fighters faced tougher challenges than in their actual fights: "It's kind of like the Kronk Gym of comedy." Bill O'Driscoll 8 p.m. Fri., Jan. 11. Continues Fridays through Feb. 15. Mullen's, 200 Federal St., North Side. $8. 412-231-1112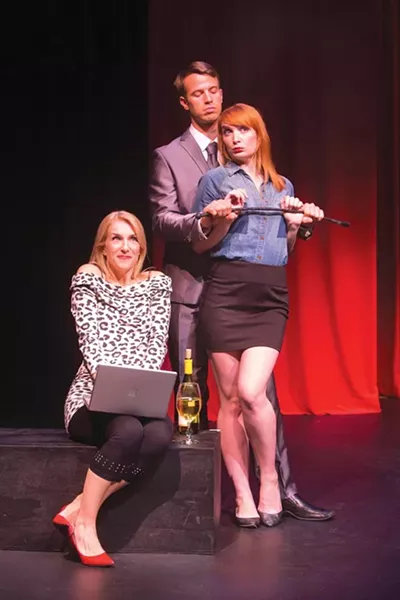 Thu., Jan. 10 — Stage
The season for explaining national-media references to Fifty Shades of Grey to your elderly relatives may be over, but there could still be some snickers left in the E.L. James novel. Touring show Spank! The Fifty Shades Parody plays the Byham Theater for three shows starting tonight. Written by Jim Millan, whose production credits include Larry King Standing Up, it stars a cast of three and uses sketches, improv and musical comedy to animate an author's attempt to pen a kinky bestseller. Catherine Sylvain 8 p.m. Also 8 p.m. Fri., Jan. 11, and 8 p.m. Sat., Jan. 12. 101 Sixth St., Downtown. $35.50-45.50. 412-456-6666 or www.trustarts.org
Fri., Jan. 11 — Stage
If any show earns exclamation points in both its title and subtitle, it's probably Yo Gabba Gabba LIVE!: Get the Sillies Out! This is the nationally touring stage version of the popular live-action Nick Jr. series. "The sillies," a press release helpfully explains, "are crazy little creatures that live inside us and need to be shaken out!" Before this affliction medical science stands useless, but DJ Lance Rock, Biz Markie, Brobee, Foofa and friends can help. So can the production's guest performers, a list that in the past has included a musical who's-who ranging from the Drive By Truckers to Snoop Dogg. The silliness visits the Benedum Center for two shows today. Bill O'Driscoll 3:30 and 6:30 p.m. 719 Liberty Ave., Downtown. $29.25-129.95. 412-456-6666 or www.trustarts.org
Fri., Jan. 11 — Games
Attack Theatre continues its uniquely casual approach to sneak previews with the year's first Game Night and the Seven-Minute Dance Series. It really is about play: At Attack headquarters, in the Strip's Pittsburgh Opera building, you can play foursquare, darts, board games from backgammon to Battleship, vintage Atari and more. And throughout the evening, Attack dancers will perform short excerpts of the troupe's upcoming show, Soap Opera, a blend of dance and opera inspired by the story of Scheherezade. Even if you've done Game Night before, Attack promises more interactivity and other twists. Adult beverages are included. BO 7-11 p.m. 2425 Liberty Ave., Strip District. Suggested donation: $5. 412-281-3305 or www.attacktheatre.com
Fri., Jan. 11 — Stage
Few if any Americans of the 20th century lived a more creative and tumultuous public life than Paul Robeson. Best known as a singer and stage and film actor, he was also a pro footballer, contributed to the Harlem Renaissance and, later became a staunch political activist whose Communist views got him blacklisted. Touring actor and comic Stogie Kenyatta brings the iconic Robeson to life in The World Is My Home, a one-man show in which Kenyatta portrays 10 characters including Robeson's father (a runaway slave) and Robeson himself from ages 5 to 70. The show, popular on the college circuit, visits Community Empowerment Association headquarters for one performance tonight. BO 8 p.m. 7120 Kelly St., Homewood. $5-10. 412-371-3689, x14 or www.ceapittsburgh.org
Sat., Jan. 12 — Outdoors
They look like tennis rackets on your feet, but snowshoes are a great way to explore the forest in winter. On snowy Saturdays, anyone from beginners on up can try out gear for free at Jennings Environmental Education Center. (The center's also open weekdays.) And today, physically fit folks who know snowshoeing basics are welcome to join Venture Outdoors at Raccoon Creek State Park for a day of traversing somewhat challenging terrain. The session's fee includes snowshoe rental. BO Jennings: 9 a.m.-2 p.m. (2951 Prospect Road, Slippery Rock; call to confirm snow: 724-794-6011). Venture Outdoors: 10 a.m.-2 p.m. (Hookstown, Pa.; $29; www.ventureoutdoors.org).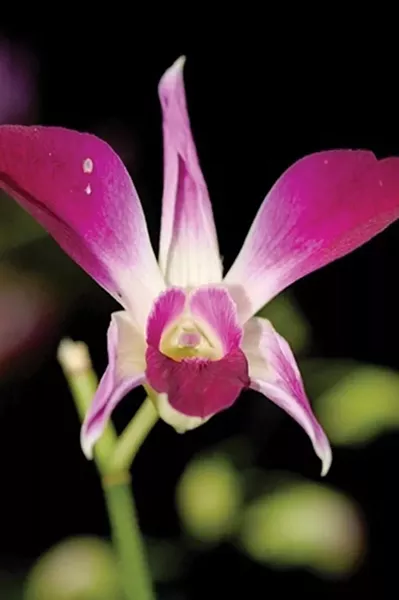 Sat., Jan. 12 — Exhibit
Phipps Conservatory provides a welcome contrast to January bleakness with its Orchid and Tropical Bonsai Show. The Japanese craft of bonsai — growing miniature versions of tree species — is known to produce feelings of well-being and calmness in spectators. Orchids require similarly intense cultivation, and the display will include practical tips for gardeners and feature laboratory equipment used by Phipps staff. The show is an opportunity to see all of the Conservatory's permanent tropical collection in one exhibit. CS 9:30 a.m.-5 p.m. Continues through Feb. 24. 1 Schenley Park, Oakland. $11-15. 412-622-6914 or www.phipps.conservatory.org
Sat., Jan. 12 — Comedy
While Lewis Black's latest standup show, The Rant Is Due, pertains to the recent presidential election, there's little doubt the comic will mine fodder from more recent events in politics, particularly the fiscal cliff. Also an actor, author and playwright, Black, 64, is best known as a recurring commentator on The Daily Show With Jon Stewart. In his "Back in Black" segment he doles out social criticism so angrily and accurately it's funny. His tour includes one show at Heinz Hall, tonight. CS 8 p.m. 600 Penn Ave., Downtown. $39.50-75. 412-392-4900 or www.trustarts.org
Photo courtesy of David Rodgers
Sat., Jan. 12 — Music
The French aristocracy were famously removed from the public in the 18th century. Four Nations Ensemble highlights this in Court and Concert, a program of French chamber music contrasting court favorites with those of the public concert stage. The early-music group was founded in 1986 and has toured worldwide. Artistic director and harpsichordist Andrew Appel returns to Synod Hall courtesy of the Renaissance & Baroque Society to lead the Hudson, N.Y.-based ensemble and guest violinist Tatiana Chulochnikova through a program of Blavet, Couperin, Francoeur and Mondonville. CS 8 p.m. 125 N. Craig St., Oakland. $10-35. 412-361-2048 or www.rbsp.org
Photo courtesy of Deen van Meer.
Tue., Jan. 15 — Stage
To mark 25 years since its London debut, producer Cameron Mackintosh has re-crafted Les Misérables for a touring production. It features new staging and scenery based on paintings by Victor Hugo, whose epic novel about love and revolution in 19th-century France provided the show's source material. It is now the world's longest-running musical; is currently in theaters as a film; and features the song "I Dreamed a Dream," largely responsible for the career of Susan Boyle. Les Misérables begins its two-week run at the Benedum Center tonight. CS 7:30 p.m. Continues through Jan. 27. $26-79. 412-456-4800 or www.trustarts.org
Thu., Jan. 17 — Words
So all those The Moth StorySLAMs they've been holding here finally culminate in a big storytelling showdown. Tonight, at the New Hazlett Theater, it's Pittsburgh's first-ever Moth GrandSLAM Story Championship. Ten winners from the monthly series assemble to tell their stories of being out of their element — or as a press release puts it, "the black sheep, the chatty monk, the juror with a doubt." Pittsburgh's one of 10 cities with its own version of the popular, New York-spawned event. At the New Hazlett, as always, competitors will tell their true five-minute stories without notes for judges randomly selected from the audience. BO 7:30 p.m. 6 Allegheny Square East, North Side. $20. www.themoth.org