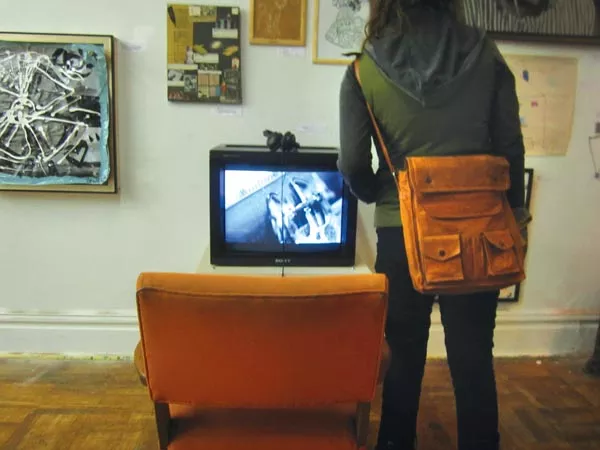 Image courtesy of Assemble
As the art scene stirs from its holiday slumber, among the first to wipe the sleep from its eyes is Unblurred. On Jan. 6, the first-Fridays Penn Avenue art crawl features a dozen or more venues, most in Friendship and Garfield. One of the newer additions to the corridor, Assemble, shows off the neighborhood talent with its first annual HyperLocal Show + Art Bazaar, featuring artists working in fine arts, crafts and technology who live within in a 10-block radius of the gallery. If it's cold out, warm up with a Pittsburgh Glass Center hot jam, a glass-crafting openhouse to complement the exhibit Ten Years on Penn. Meanwhile, ModernFormations Gallery continues its juried exhibition Winter in Frames (with visitor-favorite voting), and there are new shows at Most-Wanted Fine Art, Studio 5013, Artisan, Garfield Artworks ... and the Mr. Roboto Project, which also features live music. Most Unblurred events start between 6 and 7 p.m., though there's later-night fare too, including two floors of tango music and dancing at the law office of Richard J. Walters, starting at 9:30 p.m. And from 9:30 p.m.-2 a.m., the monthly Brillobox DJ night known as Pandemic features special guest Izayoi, a U.S.-based musician with credits including work with Eastern European gypsy rockers Gogol Bordello. Bill O'Driscoll 4100-5500 Penn Ave., Friendship/Bloomfield/Garfield. Free. www.friendship-pgh.org
Thu., Jan. 5 — Comedy
Loni Love likes discount shops as much as the next gal, but she has some advice, caveat emptor-wise: "If you get your condoms at the 99-cent store, you better use four of 'em and some duct tape." Among her many TV credits, the comic is a regular Chelsea Lately panelist and host of Wildest TV Show Moments. But her calling card is her relatability — her Comedy Central special was called Loni Love: America's Sister — and she's at the Pittsburgh Improv for five shows this weekend, starting tonight. Bill O'Driscoll 8 p.m. Also Fri., Jan. 6-Sun., Jan. 8. 166 E. Bridge St., The Waterfront, West Homestead. $17-20. 412-462-5233 or www.improv.com

Sat., Jan. 7 — Outdoors
Jennings Environmental Education Center offers preparation for two of the season's more beginner-friendly outdoor activities: snowshoeing and cross-country skiing. Today's Winter Trails Day offers concurrent morning and afternoon sessions for both sports in addition to nature hikes in Jennings State Park. Participants 8 and older can register for snowshoeing, with equipment provided; those interested in cross-country skiing must be 12 or older and must bring gear. Amy Kuhre 10 a.m.-noon and 1-3 p.m. 2951 Prospect Road, Slippery Rock. Free. Registration required at 724-794-6011 or www.dcnr.state.pa.us/calendar/list.asp.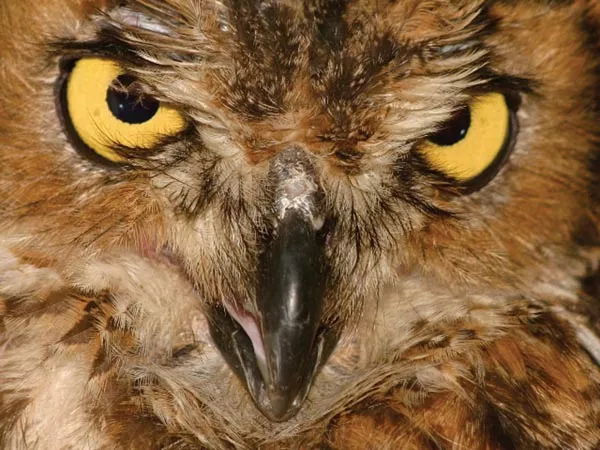 Sat., Jan. 7 — Outdoors
This year's Owl Prowl at Fern Hollow Nature Center invites visitors to learn the habits and history behind some of Western Pennsylvania's nocturnal birds. Local Audubon Society trustee Bob Van Newkirk gives a family-friendly presentation on local species like the short-eared owl, the diminutive saw-whet owl and the familiar Eastern screech owl, which actually trills more than it screeches. After the presentation, visitors visit Sewickley Heights Park for a nighttime hike, as guides attempt to call in owls. Dress warmly and bring a flashlight for the hour-long hike. Reservations required. AK 6:30-8:30 p.m. 1901 Glen Mitchell Road, Sewickley. $4-8. 412-741-6136 or info@fhnc.org
Sun., Jan. 8 — Stage
Since its original publication in 1952, E.B. White's classic children's story Charlotte's Web has been re-imagined as a popular animated feature film, in 1973, and again in a 1993 sequel. In 2006, it was recreated as a children's video game. Today, Theatreworks USA and Pittsburgh International Children's Theatre bring their stage version back to the city for a performance at the Byham Theater. The 60-minute play features familiar characters: cantankerous Templeton the rat, a snooty and disapproving goose and, of course, Charlotte the spider. The 1993 play will have six local performances, some at area schools. AK 2 p.m. 101 Sixth St., Downtown. Continues through Jan. 15 (various locations). $9.50-11. 412-456-6666 or www.trustarts.org
Mon., Jan. 9 — Exhibit
Leonardo da Vinci was born in 1452, the illegitimate son of a notary and a peasant girl, and died in 1519, venerated as a genius; only in Renaissance Italy, I guess. He's equally renowned as an artist and as an inventor and engineer, and his legacy includes technical drawings detailed enough that, half a millennium later, scientists and artisans have built replicas of 40 of his inventions, including a revolving crane and a working robot. Now that traveling exhibit, created in collaboration with Florence, Italy's Leonardo da Vinci Museum, visits California University of Pennsylvania. Leonardo da Vinci: Machines in Motion features an armored car, an ornithopter — actually, two different personal winged flying machines — a printing press and more, most available to be activated by visitors. Try it yourself, post-Renaissance person. BO Noon-8 p.m. Continues through May 6. Convocation Center, 250 University Ave., California, Pa. Free. 724-938-4000 or www.calu.edu
Image courtesy of Van Mieghem Museum American Jewish Museum
Art by Eugeen Van Mieghem.
Tue., Jan. 10 — Art
During the late 1800s and early 1900s, Red Star Line steamships carried some 3  million emigrants from the Belgian port city of Antwerp. During this time, formally educated Belgian artist Eugeen Van Mieghem captured scenes of those leaving for new lives in North America. One Foot in America: The Jewish Emigrants of the Red Star Line collects 31 of van Mieghem's oil paintings, charcoals and pastels, depicting Jewish travelers from all social and economic backgrounds. The exhibition opens today at the American Jewish Museum's Berger Gallery and runs through Feb. 29, before returning to Belgium. An opening reception is scheduled for Jan. 23. AK 7:30 a.m.-10 p.m. Jewish Community Center, 5738 Forbes Ave., Squirrel Hill. Free. 412-521-8011 or www.jccpgh.org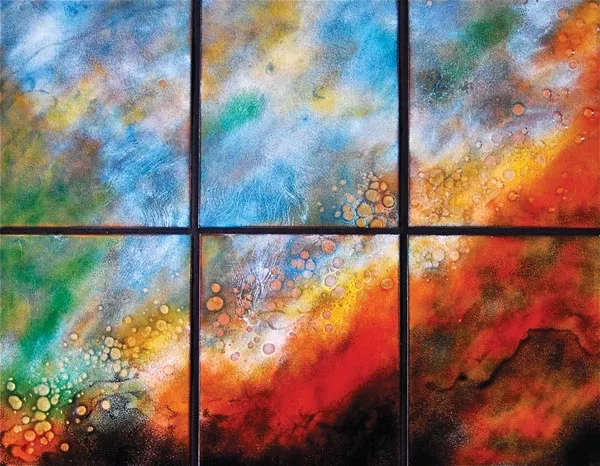 Image courtesy of Morgan Contemporary Glass
Art by Cynthia Miller.
Wed., Jan. 11 — Exhibits
As a public service — and because, frankly, there's not much new going on this week — City Paper runs down selected exhibits closing this month. One Fine Sunday, a Toonseum show (curated by John Read), displays a rotating array of American comic strips, from Garfield to Zippy the Pinhead, all dated April 11, 2010; the show runs through Jan. 29. Across the river, the Children's Museum of Pittsburgh has Tough Art, with interactive artworks — an "invisible wall," a giant kaleidoscope — by artists including Felipe Castelblanco and Christina Zaris, running through Jan. 16. (The museum's How People Makes Things, which describes the manufacture of everyday objects from baseball gloves to traffic lights, continues through Feb. 12.) Meanwhile, up in Shadyside, Morgan Contemporary Glass presents the final weeks of Curious Harmony. The group show exploring the relationship between humans and the natural world in glass art wraps Jan. 29. BO Toonseum: 945 Liberty Ave., Downtown (412-232-0199). Children's Museum: 10 Children's Way, North Side (412-322-5058). Morgan Contemporary Glass: 5833 Ellsworth Ave., Shadyside (412-441-5200)
Thu., Jan. 12 — Event
The Carnegie Museum of Art and the August Wilson Center's offCENTER series tonight present a unique, and uniquely local, pairing of photography and theater: Actors perform monologues by one local hero, playwright Wilson, alongside complementary images by another, Teenie Harris. The images are part of the epic exhibit Teenie Harris, Photographer: An American Story; the actors are members of the Wilson Center Theater Ensemble, with special guests (and Wilson-play veterans) Wali Jamal and Sala Udin. The monologues are all from plays set in eras echoing Harris' career, including The Piano Lesson, Fences and Jitney. BO 5:30-9 p.m. (performance at 6:30 p.m.). 4400 Forbes Ave., Oakland. $10 (includes drink ticket). 412-622-3131 or www.cmoa.org