Spotlight: Thu., Feb. 14 — Festival
If cold-weather camping — and bundled-up performers spinning fireballs before a 15-foot-tall sculpture of a snowman — is your bag, check out Frostburn. Western Pennsylvania's five-day wintertime answer to the famed Burning Man festival is all about art, music, pyro, parties, antics and sharing stuff, Fahrenheit be damned. The sixth annual incarnation is in a new location: Camp Kevin, situated on private grounds near Brookville (along I-80, east of Clarion). This year, more than 400 people camping in tents, cars, RVs, yurts or geodesic domes will engage in Mardi Gras- and Valentine's-themed events; beer- and bourbon-tastings; Snow Ultimate Frisbee; a polar-plunge; and, of course, a Summer Picnic (complete with potato salad). That big snowman will eventually burn — but campers are required to read the online survival guide, so they are well provisioned and don't freeze. Frostburn, says longtime co-organizer Kim Bellora, is ultimately about creating community — metaphorical warmth as well as the physical kind. Themed camps providing amenities like coffee, games and hot noodles will add to the communal spirit. But whatever you come to do at what's shaping up as the biggest Frostburn yet, don't plan just to watch. "We are coming to be the music, be the art," she says. Bill O'Driscoll Thu., Feb. 14-Sun., Feb. 18. Brookville, Pa. $60 until Feb. 8; $80 at gate. www.frostburn.org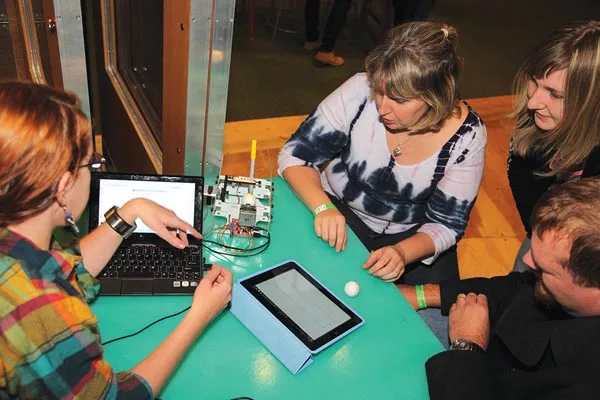 Photo courtesy of Children's Museum of Pittsburgh.
Thu., Feb. 7 — Crafts
Arts and crafts aren't just for kids, and neither is the Children's Museum. The museum's MAKEnight hopes to bring out the inner child in adults (21 and up) with a night of creative workshops. The event features activities like felting and model-car-building as well as a performance by pianist and composer Tom Roberts. MAKEnight is presented by the Benter Foundation; wine, beer, non-alcoholic beverages and snacks prepared by E2 restaurant will also be served. Jeff Ihaza 6 p.m. 1 Children's Way, North Side. $12. 412-322-5058, x240 or www.pittsburghkids.org
Thu., Feb. 7 — Opera
Undercroft Opera brings Rossini's popular comic opera The Barber of Seville to the Seton Center Auditorium, in Brookline, for four performances this weekend. Directed by Patrick Brannan and accompanied by the Undercroft Orchestra, the opera tells the classic story of the complex schemes that one Count Alamviva weaves to get close to his love, Rosina. Among Undercroft's cast of trained locally based professional singer, Jeff Gross and Chris Nickell alternate in the role of Almaviva. Jillian Marini and Becky Belczyk alternate in the role of Rosina. JI 7 p.m. Performances continue through Sun., Feb. 10 . Seton Center Auditorium, 1900 Pioneer Ave., Brookline. $20-35. 412-422-7919 or www.undercroftopera.org
Fri., Feb. 8 — Party
It's not often that a library opens its doors for partying. But after two earlier sold-out events, After Hours is back at the Carnegie Library's main branch. This installment boasts a French-themed evening, featuring live jazz by Chico's Quintet +1, beer from Full Pint, library tours, French wine from Bar Marco and more. The event is presented in partnership with Pittsburgh Ballet Theatre, which will set up a "Barre Room" for interactive ballet-themed fun. JI 7 p.m. $40-50 at the door. Carnegie Library, 4400 Forbes Ave., Oakland. 412-622-6502 or www.clpgh.org
Fri, Feb. 8 — Stage
In performance artist Shana Moulton's "Whispering Pines" series, she portrays her hypochondriac alter ego, Cynthia, who "relishes the life-changing potential of home décor, beauty routines and self-help mantras." Consumer products — antiques, footbaths — become objects of devotion, even healing. The latest installment, Whispering Pines 10, is billed as a one-act opera, starring Carnegie Mellon grad Moulton in collaboration with composer Nick Hallett and vocalist Daisy Press. Watch Cynthia inhabit her virtual, interactive-video environment at The Andy Warhol Museum's Off the Wall series tonight. Bill O'Driscoll 8 p.m. 117 Sandusky St., North Side. $20-25. 412-237-8300 or www.warhol.org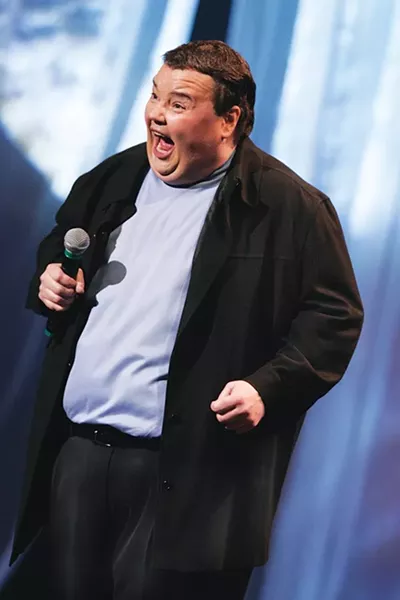 Fri., Feb. 8 — Comedy
"If you're here for WikiLeaks jokes, you've got the wrong guy," observes John Pinette in his 2012 Comedy Central special Still Hungry. He's joking, but he's not kidding: This is the guy who had titled previous tours Show Me the Buffett and I'm Starvin'! The rotund, baby-faced comedian, whose credits include Hairspray on Broadway and the Edinburgh Comedy Festival, brings his gigundo Still Hungry tour to the Byham tonight. Prepare for a full course of humor about stuff like dieting, gyms, restaurants, cruises and the irreducible joys of gluten. BO 8 p.m. 101 Sixth St., Downtown. $40.25. 412-456-6666 or www.trustarts.org
Sat., Feb. 9 — Music
In Jefferson's Library, Chatham Baroque investigates the musical world of Thomas Jefferson. The quartet's performance includes a sonata for violin and continuo by Francesco Geminiani, songs by Franz Josef Haydn and more. The pear-shaped 18th-century instrument known as the English guitar will make a likely Pittsburgh debut for this program exploring the vast musical library of the famed polymath and third U.S. president. The program's two performances this weekend also feature two special guests — soprano Laura Heimes and harpsichordist Andrew Appel. JI 8 p.m. (Synod Hall, 125 N. Craig St., Oakland). Also 2:30 p.m. Sun., Feb. 10 (Laughlin Music Center, Chatham University campus, Shadyside). $30. 888-718-4253 or www.chathambaroque.org
Sat., Feb. 9 — Party
Valentine's Day celebrations don't always have to be riddled with kisses and flowers. The horror-film aficionados at Horror Realm offer an alternative with Bloody Valentine: Not Your Usual Holiday Party, a horror-themed party tonight at the Crowne Plaza in South Hills. In addition to other activities, the event features a buffet, cash bar and an opportunity for attendees to bring a picture of an ex to put through a shredder. Couples and singles alike are welcome. JI 9 p.m. $25 ($45 per couple). 164 Fort Couch Road, South Hills. www.horrorrealmcon.com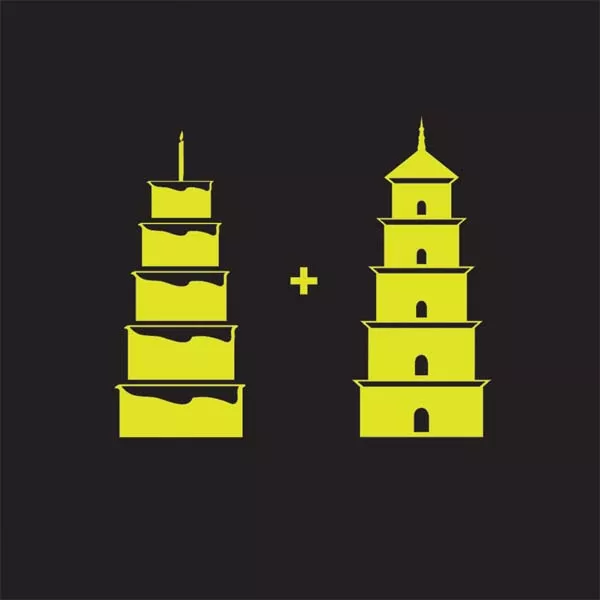 Image courtesy of Carnegie Museum of Art.
Sat., Feb. 9 — Art
Architecture centers get birthday cake, too. At least, the Carnegie Museum of Art's Heinz Architectural Center does. Tonight's the opening of 20/20: Celebrating Two Decades of the Heinz Architectural Center, which includes items recalling the Center's history, plus a video with non-museum folk remembering personal experiences deeply affected by architecture. (Visitors can contribute their own thoughts for an online forum.) The festivities include CAKEitecture, a Hall of Sculpture contest featuring architectural cakes created by five pairs of local architects and designers. Vote for you favorite — and yes, all cakes are edible. BO 7-9 p.m. Exhibit continues through May 19. 4400 Forbes Ave., Oakland. 412-633-3212 or www.cmoa.org
Tue., Feb. 12 — Exhibit
Our homes and workplaces — our buildings — are where we use most of our water and energy. A "living building," by contrast, is designed to require very little of those resources, and to generate what it does need on site. The Center for Sustainable Landscapes, at Phipps Conservatory, is the city's lone functioning aspirant to living-building status, so green it even treats its own wastewater on site. Its solar panels, geothermal wells, rain gardens and constructed wetland were in place last spring. Today the CSL (also including office and classroom space) finally opens to the public. Self-guided tours of "one of the greenest buildings on earth" are included with admission. BO 9:30 a.m.-5 p.m. One Schenley Park, Oakland. $11-15. 412-622-6915 or www.phippscsl.org
Tue., Feb. 12 — Words
Among all the issues where progressives thought Obama would be stronger, few have proved more disappointing than civil liberties. (Think expanded surveillance, failure to close Guantanamo, etc.) But as Samuel Walker points out, most presidents Democratic and Republican alike have sketchy records upholding the Bill of Rights. The emeritus professor of criminal justice at the University of Nebraska, Omaha, is the author of Presidents and Civil Liberties from Wilson to Obama: A Story of Poor Custodians. His talk tonight, "Obama and Civil Liberties," is cosponsored by the University of Pittsburgh Law School and the ACLU of Pennsylvania. BO 5 p.m. 3900 Forbes Ave. (Room 107), Oakland. Free. Register at www.law.pitt.edu
Photo courtesy of Citiparks.
Thu., Feb. 14 — Valentine's
Citiparks' Schenley Rink offers possibly the best Valentine's deal in town. Valentine's on Ice (no jokes, please, about cold hearts) is a skating night for couples with lots of indoor extras. You know, stuff like free pizza, hot beverages, salsa lessons, mini-massages and (for the first 175 couples) a rose and assorted chocolates. And the 18-and-over event, presented by Citiparks and 100.7 Star, costs just $4 per couple. BO 7-10 p.m. Overlook Drive, Schenley Park, Oakland. $4 per couple (skate rental not included). 412-422-6523 or www.Citiparks.net