SPOTLIGHT: Stage
Holiday traditions, too, need refreshing, and so it is with two of Pittsburgh's most venerable. Performed annually since 1969, Pittsburgh Ballet Theatre's The Nutcracker is still going strong, in a Pittsburgh-set version created in 2002 by artistic director Terrence Orr. It's got 100-plus characters, fantastic costumes, that hummable Tchaikovsky score and PBT students performing alongside company dancers who trade roles throughout the month-long run. But on Dec. 27, the PBT becomes the nation's first professional ballet troupe to offer an autism-friendly performance of this classic; that day's performance will be modified to accommodate those on the autism spectrum or with other sensory sensitivities. Meanwhile, across town, Shona Sharif African Dance and Drum Ensemble refreshes by reviving a tradition: While the company has performed some version of Black Nativity for 24 years running, recent productions have been "inspired by" Langston Hughes' original. This year, artistic director Oronde Sharif returns to Hughes' text. The recent Hollywood adaptation notwithstanding, here's a chance to see scenes from the traditional Christmas story blended with African dance and gospel music, with talented locals, at Pitt's Alumni Hall. Bill O'Driscoll The Nutcracker continues through Dec. 29 (719 Liberty Ave., Downtown; $25.75-96.75; 412-456-6666 or www.pbt.org). Black Nativity continues at 8 p.m. Fri., Dec. 20; 8 p.m. Sat., Dec. 21; and 5 p.m. Sun., Dec. 22 (4227 Fifth Ave., Oakland; $10-20, with group rates available; 412-407-7571 or nativitypgh@gmail.com).
Thu., Dec. 19 – Comedy
The only comedian with two identical first names visits the Pittsburgh Improv. It's two decades since Bruce Bruce had his breakout standup performances for Showtime at the Apollo. But the former host of BET's Comic View remains a familiar face in movies and music videos, and a favorite on the comedy-festival circuit and in clubs around the nation. The first of his five shows at the Improv is tonight. Bill O'Driscoll 8 p.m. Continues through Sat., Dec. 21. 166 E. Water St. ,The Waterfront, West Homestead. $25-35 (21 and over). 412-462-5233 or www.pittsburgh.improv.com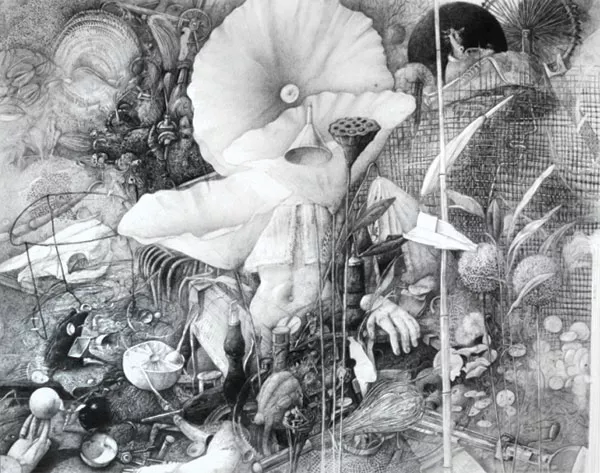 Fri., Dec. 20 – Art
The Southern Alleghenies Museum of Art at Johnstown twists the everyday with Surrealities: The Graphic Work of William D. Davis and Peter Milton. The exhibit features 25 works from the museum's collection by two artists who worked largely in black and white. The late Davis is represented by graphite drawings, plus etchings and engravings, of everything from realistic scenes inhabited by ghostly presences to evocative, dream-world juxtapositions of objects. Milton offers intaglio prints, including large etchings from his series titled "Points of Departure." The show opens today. BO 9 a.m.-5 p.m. Exhibit continues through March 15. Pasquerilla Performing Arts Center, Pitt-Johnstown campus, Johnstown. 814-269-7234 or www.sama-art.org
Fri., Dec. 20 – Stage
There are just six more performances — that's two for each Christmas ghost — of Pittsburgh CLO's A Musical Christmas Carol. It's the CLO's 22nd annual production of this song-filled version of Dickens' classic, as usual packed with top local theater talent, starting with Tom Atkins as Scrooge. Others on the Byham Theater stage include Daniel Krell, Lisa Ann Goldsmith, Jodi Gage and Tim Hartman. Best of all, the show's run dates leave plenty of time for you to get home and mend your ways before the big day. BO 8 p.m. Continues through Sun., Dec. 22. 101 Sixth St., Downtown. $14.75-60.75. 412-456-6666 or www.pittsburghCLO.org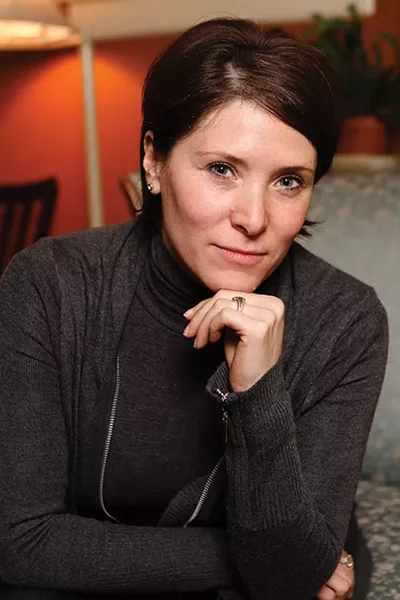 Fri., Dec. 20 – Music
People weary of "Christmas music" don't mean the compositions in Chatham Baroque's Notte di Natale. The group's sophisticated holiday program features folk songs from Spain and Portugal and arias and instrumental sonatas by composers like Buxtehude, Scarlatti ("Cantata Pastorale"), Merula ("Canzonetta Spirituale sopra all Nanna") and Bach. The performers include award-winning chamber organist Adam Pearl and acclaimed baroque violinist Dawn Posey; the featured vocalist is Argentine-born, Pittsburgh-based, internationally touring mezzo-soprano Raquel Winnica Young (pictured). This weekend's three performances, at three different venues, begin with tonight's, at Sewickley's St. James Parish. BO 8 p.m. (200 Walnut St., Sewickley). Also 8 p.m. Sat., Dec. 21 (Synod Hall, 125 N. Craig St., Oakland), and 2:30 p.m. Sun., Dec. 22 (Laughlin Music Center, Chatham University campus, Shadyside). $10-27. 888-719-4253 or www.chathambaroque.org
Fri., Dec. 20 – Words
The Eargasm Poetry Slam returns to Homewood's Lounge 7101 2nd Time Around.  Organizers seek 10 contestants who have participated in an Eargasm slam this year; tonight's competition is three rounds and the winner gets $200. Of course, audiences are crucial at poetry slams, and this 21-and-over event includes sounds by DJ Soldier. BO 9 p.m. (contestants must arrive by 9:30 p.m.). 7101 Frankstown Ave., Homewood. $10. 412-242-8888
Sat., Dec. 21 - Outdoors
It's the first day of winter, so get out and put on some snowshoes with Venture Outdoors at its Family Snowshoe Walkabout. The group supplies the shoes, a fitting and a demonstration on how to use them. Then, so shod, you'll take an easy walk through the park. What if there's no snow? Well, you'll still try out your snowshoes in the grass, but the hike will be on turf. So pack a pair of boots as well. Brett Wilson 1:30-3 p.m. Super Playground, Highland Park. $8 ($5 for kids). 412-255-0564 or www.ventureoutdoors.org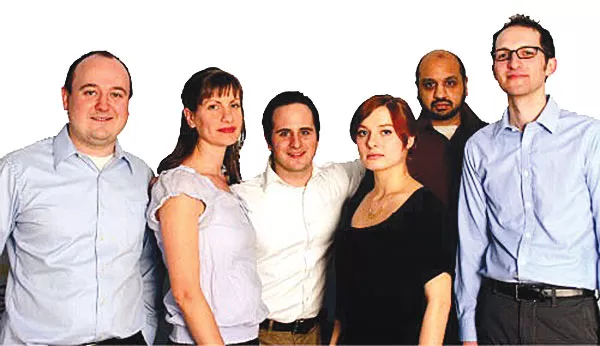 Sat., Dec. 21 – Comedy
Do you get depressed at the holidays? Or are you too busy resenting relatives to bother? In either case, one possible cure is tonight's Irony City Holiday Reunion Spectacular. The late-night show brings together this improv troupe's seasoned performers — including folks like Amy Portenlanger, Ben Amiri, Brian Gray, Greg Gilloti and Nilesh Shah — for a themed extravaganza. Though they're most often seen at Steel City Improv Theater, tonight Irony City will seek to make the winter solstice merry at Downtown's Arcade Comedy Theater. BO 10 p.m. 811 Liberty Ave., Downtown. $10. www.arcadecomedytheater.com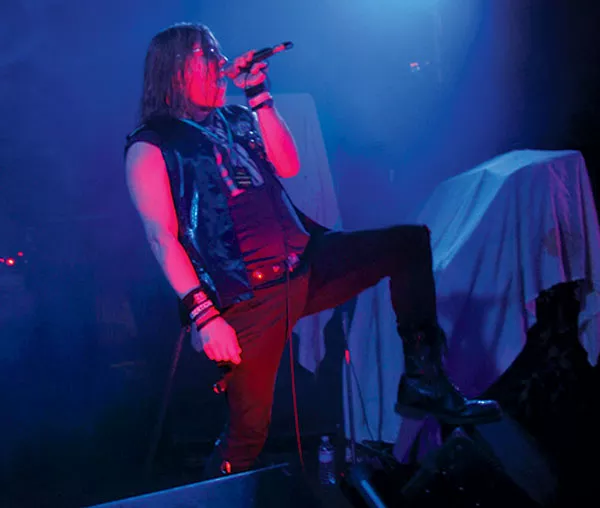 Sun., Dec. 22 – Festivus
Is there a longer-running Festivus celebration around than the nine-year-old one held at Howlers Coyote Café? Possibly not. And this year, organizer Manny Theiner's version of the holiday party for the rest of us includes the talents of WTII recording artists Rein[forced]. (Concert promoter Jim Semonik, the electronic band's frontman, is a big Larry David fan.) Along with the time-honored Festivus Pole, the Airing of Grievances, etc., the evening includes a Seinfeld trivia contest, pretzels (to make you thirsty) and more local bands, including The Lopez, Scott Fry Experience and Mind Tiger. BO 8 p.m. 4509 Liberty Ave., Bloomfield. $5. 412-682-0320
Mon., Dec. 23 – Music
Warm up with the hot and lively sounds of the Jazz Age at Tender Bar and Kitchen as A Boilermaker Jazz Christmas spotlights a duo version of the locally based classic-jazz outfit, featuring clarinetist Paul Consentino and pianist Jeff Lashway. Jazz up your holidays this evening with some vintage jazz numbers and holiday favorites as well. BW 8-11 p.m. 4300 Butler St., Lawrenceville. No cover. 412-402-9522 or www.tenderpgh.com
Mon., Dec. 23 – Words
"First off — when somebody asks you what makes you who you are, / you had better answer, 'I have no idea.' And if you're driving, / best to go 100 miles per hour on every street. Never walk around / this city like a fugitive — no matter what you did to anybody." Scott Silsbe, a poet of Pittsburgh's bars, corner stores, sidewalks and other matters ruminative, has just published his chapbook The River Underneath the City. Tonight, at ModernFormations Gallery, Low Ghost Press hosts the release party. Silsbe reads along with John Grochalski (whose debut novel, The Librarian, is due on Six Gallery Press), plus Taylor Grieshober and Jason Irwin. BO 8 p.m. 4919 Penn Ave., Garfield. $5 (BYOB). www.lowghostpress.blogspot.com
Photo courtesy of Renee Rosensteel.
Thu., Dec. 26 – Kids
The Carnegie Science Center begins its series of four science-themed Holiday Camps, with full-day camps for kids ages 4-10, and half-day sessions for children 4 to 5years old. Today, depending on age, kids will take part in either a Junior Space Adventure (ages 4-5), Holiday Fun (ages 6-7) or Engineer It! (ages 8-10). Additional camps, on Dec. 27, Dec. 30 and Dec. 31, include everything from Seussical Science and Trains! Trains! Trains! to Introduction to Robotics. For a fee, there's also pre-care starting at 7:30 a.m., and post-care ending at 5:30 p.m. BO 9 a.m.-3 p.m. $23 (half day) and $40 (full day). 421-237-1637