Sat., Dec. 17 – Exhibit
The Heinz History Center shows photographs all the time, usually as supporting material for other exhibits. But senior curator Leslie Przybylek says the Center considered its archive of one million images rich enough to warrant its own show.
On Dec. 17, the Center opens #Pixburgh: A Photographic Experience, spotlighting some 400 photographs from the 1850s through the 1970s, from Daguerreotypes to Polaroids. Some depict stuff you'd expect: the 1936 flood, the 1960 World Series, landmarks like the Point and the Kaufmann's clock. But there's also hidden history, like turn-of-the-century mugshots, and images of everyday Pittsburgh at work. Also on exhibit are Smithsonian Institution artifacts tracking the history of camera technology — like the shrinkage of cameras that made home photography easier — and interactive stations, including a photo-matching game for kids.
Perhaps most intriguingly, the Center's photo hoard includes numerous collections donated by families and providing an intimate glimpse into communities and homes. For instance, images from the Taylor family, of Friendship, document a teenage girls' slumber party, a Bicentennial parade and, from 1967, a then-voguish tiki party.
Such photos of daily life form an archive of what Pittsburghers have valued over the years. (One special section of #Pixburgh is all about pets.) But photography, needless to say, just keeps getting more accessible: By one count, humans upload 1.8 billion photos each day. Yet unlike the rare photos of the mid-1800s (including the 1883 selfie by the Gretton brothers that's pictured here) or treasured family photos from the 20th century, many digital images are quickly deleted, and never become physical prints — the kind that makes up the History Center's archive.
So one question that Przybylek hopes #Pixburgh inspires visitors to ask is, "What are we leaving for the future?"
Still, the archiving continues: The Center is asking people to add their own photo "that perfectly captures [their] Pittsburgh experience" to #Pixburgh via the Center's web page.
— Bill O'Driscoll
#PIXBURGH continues through Aug. 20. 1414 Smallman St., Strip District. 412-454-6000 or www.heinzhistorycenter.org

Thu., Dec. 15 - Call for Artists
In this uncertain new political era, one of the many things to worry about is the Bill of Rights. So it behooves us to keep the Greater Pittsburgh Chapter of the ACLU strong. Organizers of an epic Jan. 7 civil-liberties fundraiser are doing their part: They're seeking performers of all descriptions for the 15-hour Pittsburgh Unites Performathon at James Street Gastropub and Speakeasy. A partial list of talents sought includes "singers, musicians, actors, contortionists, go-go dancers, storytellers, drag queens, DJs, comedians, gymnasts, poets, burlesque performers …" You get the picture. The program will accommodate both pre-arranged acts and drop-ins, and will include family-friendly segments. A few dozen acts are already booked. Interested parties should email vivavalezz@gmail.com or search Facebook.com for "Pittsburgh Unites Performathon." BO
Fri., Dec. 16 – Music
Amahl and the Night Visitors was the first opera made especially for television; it premiered on NBC on Christmas Eve, 1951. Tonight and on Sunday, Resonance Works performs composer Gian Carlo Menotti's perennial-favorite work about a crippled boy and his mother encountering the Three Kings on their way to see the newborn Christ. Other orchestral works on the program include Vaughan Williams' Fantasia on Greensleeves, and Vivaldi's Winter, from The Four Seasons. The show features ResWorks concertmaster and violinist Sandro Leal-Santiestaban. Both performances are at Shadyside's Third Presbyterian Church. IF 7:30 p.m. Also 3 p.m. Sun., Dec. 18. 5701 Fifth Ave., Shadyside. $15-35. 412-501-3330 or www.resonanceworks.org

Sat., Dec. 17 – Outdoors
The National Audobon Society's Christmas Bird Count starts this week. The count, which dates to 1900, comprises a series of one-day events scattered throughout the region on dates from now through early January. Volunteers from beginners to old hands gather information on the abundance and distribution of winter birds to aid conservation efforts. The Audobon Society of Western Pennsylvania's official count date is Dec. 31, but more than a dozen individual "count circles" are scheduled around here, and there's probably one near you. (You can even contribute by counting birds at your own winter feeder.) Clearinghouses for info include the National Aviary, at www.aviary.org/Pgh-CBCs. BO www.aswp.org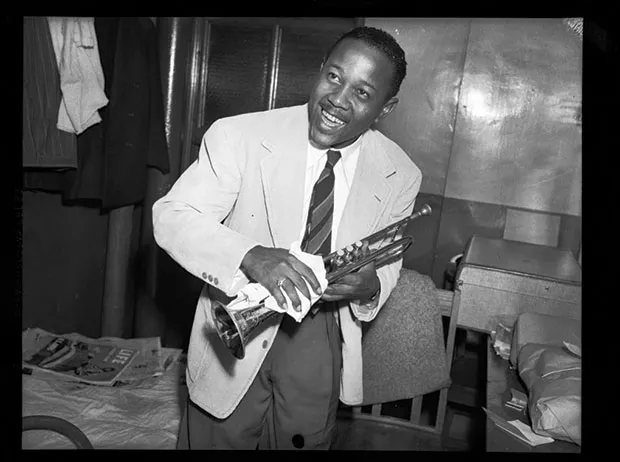 Art by Charles "Teenie" Harris
Sat., Dec. 17 – Art
Celebrate two Pittsburgh legacies at once: classic jazz and great photography. Today is opening day for Teenie Harris Photographs: Erroll Garner and Jazz from The Hill, a unique exhibition at two venues. Jazz performers were among the specialties of Charles "Teenie" Harris, the storied Pittsburgh Courier photographer whose work spanned the mid-20th century, when this town was a national crossroads for the music. Famed pianist and composer Garner, a Pittsburgh native, lit up such Hill venues as the Crawford Grill and the Hurricane Club. The new exhibit, drawn from Harris' archive at the Carnegie Museum of Art and curated by Pittsburgh-based pianist and educator Geri Allen, opens portions simultaneously in the Carnegie's Lobby Gallery and at the August Wilson Center. BO Carnegie: 10 a.m.-5 p.m. (exhibit continues through summer; 4400 Forbes Ave., Oakland; www.cmoa.org). Wilson Center: 11 a.m.-6 p.m. (exhibit continues through Feb. 26; 980 Liberty Ave., Downtown; www.trustarts.org)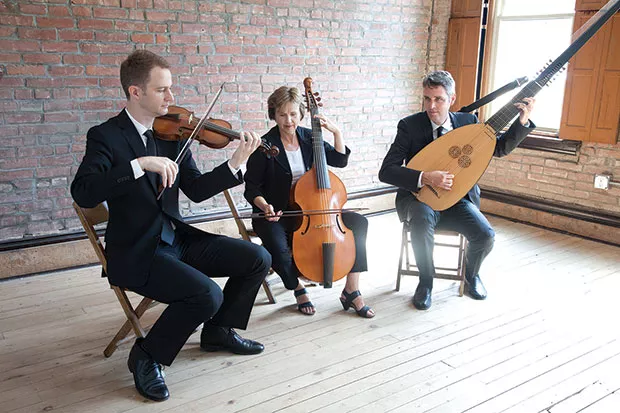 Sat., Dec. 17 – Music
Chatham Baroque presents its holiday concert promising "a rollicking ensemble of strings and plucked continuo" and which explores the Italian influences that shaped the work of George Frideric Handel. Prominent pieces to be performed include Handel's lively Gloria; a Christmas cantata by Alessandro Scarlatti; and works from Claudio Monteverdi's collection Selva morale e spirituale. Soprano Pascale Beaudin and theorbo- and baroque guitar-player David Walker are the guest musicians. There are two performances — one tonight and another tomorrow afternoon — and both take place at Calvary Episcopal Church, in Shadyside. IF 8 p.m. Also 2:30 p.m. Sun., Dec. 18. 315 Shady Ave., Shadyside. $10-30. 412-687-1788 or www.chathambaroque.org

Sat., Dec. 17 - Music
Sean Jones wasn't born in Pittsburgh, nor does he live here now. But the trumpeter and composer's long association with the city — he formerly taught at Duquesne University, and was a popular mainstay of our live jazz scene — continues. Jones, a former lead trumpeter for the Jazz at Lincoln orchestra, is now chair of the brass department at Boston's Berklee College of Music. But he remains artistic director of the Pittsburgh Jazz Orchestra, among other titles. Tonight, he returns for the release concert for Sean Jones Live at the Jazz Bistro, an album of tracks created at the famed St. Louis, Mo., venue. The concert's at the August Wilson Center. BO 8 p.m. 980 Liberty Ave., Downtown. $38.25-48.25. 412-456-6666 or www.trustarts.org
Sat., Dec. 17 – Art
A unique tribute to the heritage of African-American dance pioneer and dance styles hits the August Wilson Center. In a series of photographs by Rachel Neville, Joy-Marie Thompson — a Pittsburgh native now studying dance at Purchase College, SUNY — honors a legacy of influences from classical to modern, and jazz to musical theater. (The costumes are by her mother, artist and designer Jill Thompson.) The exhibit, titled Interpretations, is presented by Pittsburgh Cultural Trust. Tonight's opening reception features an original performance by Thompson and her dance partner, Demi Remick. BO Reception: 8 p.m. (free). Exhibit continues through Feb. 26. 980 Liberty Ave., Downtown. 412-456-6666 or www.trustarts.org

Sat., Dec. 17 - Shopping
Yes, yes, you've still got plenty of time to shop for Christmas. But one way to make things a little easier (and less mall-y) is to hit one of Pittsburgh's newer year-end craft traditions, the Third Annual Babyland Holiday Craft Sale. A roomful of vendors gathers today at Oakland's Bloomcraft space to sell apparel, artwork, jewelry, body-care products and more, even books and records. Refreshments are for sale, and afterward there's a party with live music. BO Noon-8 p.m. 460 Melwood Ave., Oakland. www.facebook.com ("Babyland Holiday Craft")
Sat., Dec. 17 – Drag
A Drag Queen Christmas is a naughty holiday spectacular for all ages. Presented by Murray & Peter, the night sports live performances from former contestants of RuPaul's Drag Race, including Kim Chi, Naomi Smalls, Milk and Trixie Mattel. The nationally touring show, at the Carnegie Music Hall of Homestead, is hosted by fan favorite Thorgy Thor. A $75 VIP ticket gets you an up-close reserved seat, and a chance to meet and take photos with all the queens before the show starts. The $150 Super Fan Ticket gets you all that plus an autographed poster and more. IF 8 p.m. 510 E. 10th Ave., Munhall. $22-152. 412-462-3444 or www.librarymusichall.com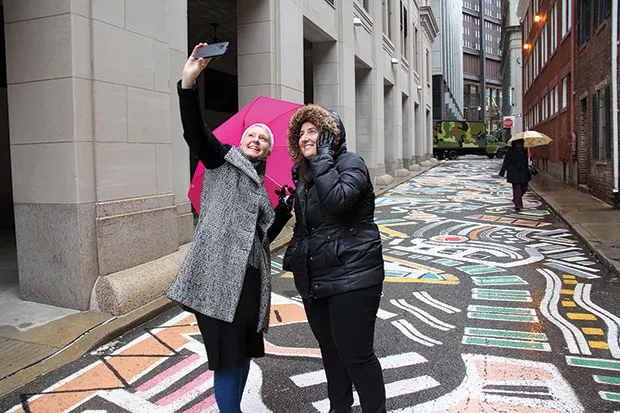 Mon., Dec. 19 - Contest
The Art in Public Places scavenger hunt has begun. The contest is based on the Office of Public Art's fourth edition of its eponymous walking-tour guide book highlighting public artworks Downtown and on the North Side and North Shore. Contestants locate the art and then take selfies with the works; prizes go to the OPA staff's favorite selfies using the hashtag #PGHPublicArtHunt16 on Instagram. Free books with a clue card inside are available at the VisitPITTSBURGH Visitors' Center, Downtown, and at the Holiday Market information booth, in Market Square. The contest ends Jan. 2. Ian Flanagan Visitors Center: 8:30 a.m.-5 p.m. weekdays (120 Fifth Ave.). Holiday Market: open daily through Dec. 23 (Market Square). 412-391-2060 or www.publicartpittsburgh.org