"I watch television not as much as people may think," says the Dutch composer called JacobTV. "I find television sometimes very, very boring indeed." But television that does interest him has inspired a new kind of opera: The News, his "reality opera" receiving its world premiere this Saturday as part of the Pittsburgh Cultural Trust's Distinctively Dutch Festival. With works performed by the likes of the Rotterdam Philharmonic, JacobTV (born Jacob Ter Veldhuis), who's 60, is well established as a classical composer. But he's perhaps best known for what he calls his "speech grooves" — digitally sampled snippets of talk he turns into music, a la hip hop, and incorporates into larger compositions. The News (presented in collaboration with The Andy Warhol Museum) is a fast-paced, 90-minute montage of international news-media video and audio — from Obama to Lady Gaga, credit crunch to Arab Spring. The two female "anchors" (a jazz vocalist and a lyric soprano) are accompanied by the nine musicians of Chicago's Fulcrum New Music Project. There's no big message, says JacobTV, speaking from the Netherlands via Skype. "I think it's a nice mixture of comedy and tragedy," he explains. "It's really a journey across the world. A little bit of everything." Bill O'Driscoll 9 p.m. Fri., April 27. Byham Theater, 101 Sixth St., Downtown. $15-30. 412-456-6666 or www.pgharts.org
Photo courtesy of Jason Cohn
Jonathan Berry and Tami Dixon in Dutchman.
Dutchman is an unsettling product of the Civil Rights era. Written in 1964 by a young African-American poet named LeRoi Jones (later Amiri Baraka), the play posits an unbridgeable gap between the races. Its very title suggests a fruitless eternal quest, the mythical ghost ship now a Manhattan subway car where a predatory white woman's quest to seduce a buttoned-down young black man turns violent. Bricolage theater company couldn't resist. Producing artistic director Tami Dixon says that despite all our "post-racial" talk, in these days of Trayvon Martin our culture still doesn't know how to discuss race and racism. She thinks Dutchman can help start the conversation. Dixon and Jonathan Berry star; Mark Clayton Southers directs. Dutchman is "raw, it's ugly and it pulls no punches," says Dixon. "It gets it right on the table and says, 'Let's go.'" Following each performance will be Between the Lines, a series of conversations about race relations in Pittsburgh featuring educators, activists and other community leaders. Bill O'Driscoll Thu., April 26-May 12.  937 Liberty Ave., Downtown. $17-25. www.bricolagePGH.org
Fri., April 27 — Art
To Duncan Campbell, the documentary is "a peculiar form of fiction." The Irish-born filmmaker recounts historical narrative through fascinating protagonists like German bureaucrat Hans Tietmeyer, a main player in Europe's economic centralization, and John DeLorean, the legendary American carmaker. Duncan Campbell, part of the Carnegie Museum of Art's Forum series, is also the most comprehensive exhibition to date of works by the Glasgow-based artist. The exhibit, organized by the museum's Amanda Donnan, opens tonight with a talk by Campbell and a reception. Mariluz Orbay 6 p.m. artist talk (reception follows). 4400 Forbes Ave., Oakland. Free with museum admission. 412-622-3131 or www.cmoa.org
Fri., April 27 — Dance
Point Park University's Conservatory Dance Company's annual Point Park Connections show is when the school shows off not just its students, but also the work of its adjunct dance faculty. This year, the six works include: Kellie Hodges' "Subjectivity," set to music by Nine Inch Nails; Daniels Karous Pavlik's "These Women ..."; and Pillow Project mastermind Pearlann Porter's "Backlit in a Whole New D," set to music by The Beastie Boys. Also included are pieces by Fara Sciulli Brown, Carolyn Yancey Paddock and Jeremy Czarniak. Bill O'Driscoll 8 p.m. Also 8 p.m. Sat., April 28, and 2 p.m. Sun., April 29. George Rowland White studio, 201 Wood St., Downtown. $18-20. 412-392-8000 or www.pittsburghplayhouse.com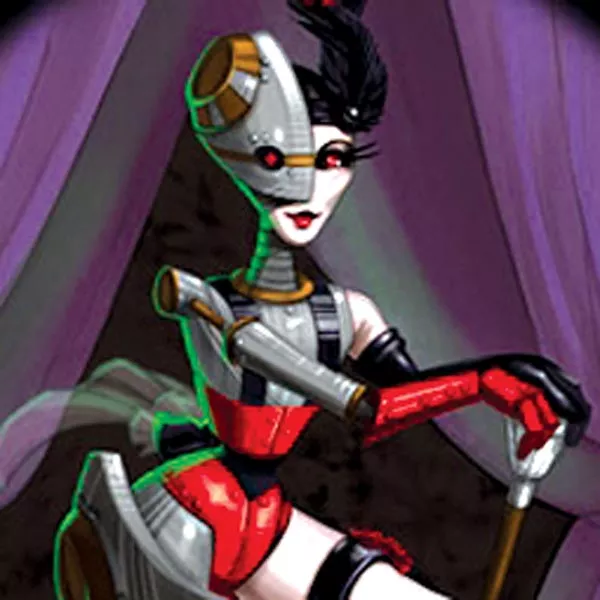 Fri., April 27 — Stage
Art and science collaborate to explore the relationship between technology and connectivity in Passion, Terror, and Interdependence. The interdisciplinary one-night show at the New Hazlett Theater is the inaugural performance of Cyborg Caberet, a group featuring talent from Carnegie Mellon's Robotics Institute and School of Art. Acts exploring how we relate to computers and cyborgs (organisms enhanced by technology) include comic skits, choreography and standup comedy ... by robots. MO 8 p.m. 6 Allegheny Square East, North Side. $10-20. 412-320-4610 or cyborgcabaret.org
Fri., April 27 — Variety
Davina & The Vagabonds hark to old-school blues — way old-school. Think piano, bass, drums and horns, topped with Davina Sowers' sassy, smoky purr. Pair the Minneapolis-based quintet with the classic burlesque stylings of Kinky Kitty Cabaret for a temptingly retro (and 21-and-over) evening of Blues and Burlesque, at the Rex Theater. BO 8 p.m. 1602 E. Carson St., South Side. $12. 412-381-6811 or www.rextheater.com
Sat., April 28 — Art
Art? Check. All night? Check. Yup, Art All Night Lawrenceville returns for its 15th year. Expect more than 1,200 artists to contribute a single work each, in any medium ... with no fees, juries or censors standing between them and some 12,000 visitors. The roving event lands this year at the warehouse-like Willow Street Development. Bands and other live performance are again part of the mix; new wrinkles include the expanded children's activities and comics-artist relay marathon Cartooning-All-Night. And the all-volunteer work force means it's all still free to everyone. BO 4 p.m.-2 p.m. Sun., April 29. 4001 Willow St., Lawrenceville. Free. www.artallnight.org
Sat., April 28 — Music
"Like acid that eats through things, my music eats right into your brain and stays there." In the '60s, Roy Ayers, the godfather of neo-soul and acid jazz, was a famed jazz vibraphonist. He moved into R&B with his album Mystic Voyage and hits like "Everybody Loves the Sunshine." Ayers visits the New Hazlett Theater for one night in the first installment of Kente Arts Alliance's Jazz ROYality series, featuring celebrated jazz artists named Roy. MO 8 p.m. 6 Allegheny Square East, North Side. $25-30. 412-322-0292 or www.kentearts.org
Sat., April 28 — Opera
Get the last laugh in Pittsburgh Opera's final show of the season, Mozart's comedy The Abduction from the Seraglio. The first of four shows at the Benedum Center is tonight. Set on the luxurious Orient Express, the story follows the adventures of a young Spanish nobleman, his lover and their servants, as they are kidnapped and placed into service to the Pasha Selim. Music director Antony Walker conducts Abduction, which will be sung in English with accompanying text projections above the stage. The cast includes tenor David Portillo and Italian baritone Paolo Pecchioli. MO 8 p.m. Also May 1, 4 and 6. 101 Sixth St., Downtown. $10-155.75. 412-456-6666 or www.pittsburghopera.org
Mon., April 30 — Words
The region's oldest book festival returns for its 17th year. The Festival of Mystery, presented by the award-winning Mystery Lovers Bookshop, offers the opportunity to meet and talk with 44 local and national mystery authors, all in one place. Guests at Oakmont's Greek Orthodox Church tonight include Pittsburgh's Edgar Award nominee Kathleen George and Canadian author Vicki Delany, who has been called "one of Canada's most promising new practitioners of the crime genre." MO 5 p.m. 12 Washington St., Oakmont. $8-9. 412-828-4877 or www.mysterylovers.com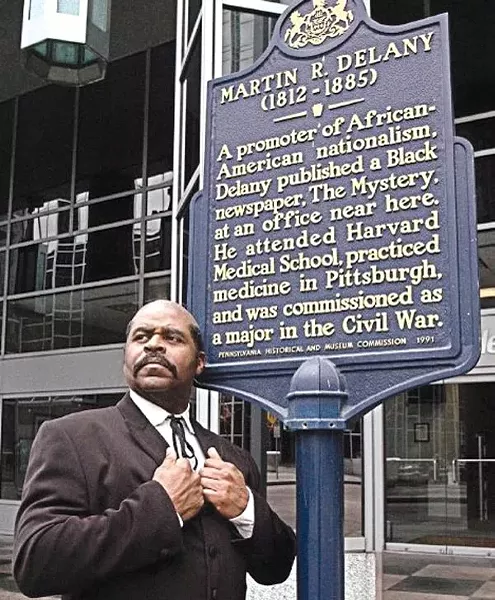 Tue., May 1 — Stage
Martin R. Delany was born into slavery but became one of the most remarkable Americans of the 19th century. Among other distinctions, the author and intellectual founded the first black newspaper west of the Alleghenies and was the first black doctor in Pittsburgh, where he lived much of his adult life. Playwright and actor Wali Jamal has expanded his engaging one-man show about Delany's Pittsburgh years into the fully staged play Martin R. Delany Lives, directed by Marci Woodruff and featuring live music by Mike Stout and The Human Union. Matinees at the August Wilson Center for African American Culture begin today, with evening shows Thu., May 4, and Sat., May 5. BO 11 a.m. Continues through Sun., May 6. 980 Liberty Ave., Downtown. $5-25. 412-394-3353
Wed., May 2 — Words
Two of Pittsburgh's top resident novelists meet for a joint reading tonight at the Carnegie Library's Oakland branch, as Writers LIVE @ CLP Main hosts Stewart O'Nan and Jane McCafferty. Nationally known area native O'Nan, author of 14 novels including Last Night at the Lobster, reads from his fine new novel The Odds. McCafferty, meanwhile, reads from her new novel about middle-class marriage and mid-life crisis. Oprah Magazine's blog called McCafferty's First You Try Everything "life-stopping" — but meant it as a compliment, so don't worry if your CPR isn't current. BO 6 p.m. 4400 Forbes Ave., Oakland. Free. 412-622-3212 or www.pittsburghlectures.org