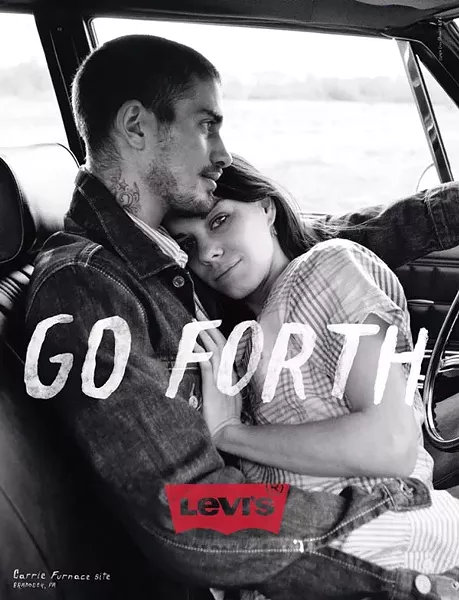 LaToya Ruby Frazier grew up in Braddock, and most of her art is about her family and her hometown — overturning popular myths about black communities, de-industrialization and gentrification. In recent years, her hard-edged yet moving documentary photographs and videos have been exhibited nationally and internationally, most recently at the prestigious 2012 Whitney Biennial, in New York. Yet Frazier's work has been relatively scarce in Pittsburgh. That's changing: Frazier, who now teaches at Rutgers University, is the new resident artist at the Braddock Carnegie Library's Neighborhood Print Shop. The residency (co-sponsored by the Transformazium art collective) includes a series of public conversations with Frazier that begins April 16 with Braddock's filmmaker laureate, Tony Buba. Expect discussion of Frazier's work at the Whitney, which includes her account of both the campaign to save Braddock Hospital (which UPMC demolished in 2010) and a withering deconstruction of Levi's "Go Forth" ad campaign, which cast the decimated old mill town as a romantic urban frontier for young hipsters. In a video interview on artinfo.com, Frazier calls the Levi's campaign "false propaganda and false representation." On May 11, in New York, her Biennial contribution continues with a multimedia performance, a collaboration with Buba and other artists called "Demystifying the Myth of the Urban 'Pioneer.'" Bill O'Driscoll 6:30 p.m. Mon., April 16. 419 Library St., Braddock. Free. 412-351-5356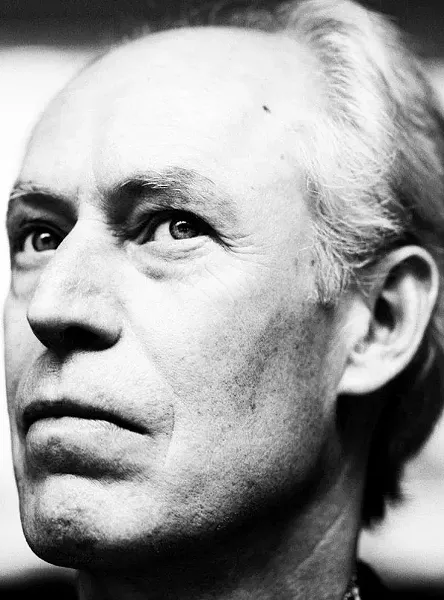 Photo courtesy of Corbino.
Pieter Boskma.
The main business of City of Asylum/Pittsburgh is sheltering writers persecuted in their home countries, including current residents from Myanmar and Venezuela. But the nonprofit has also become Pittsburgh's lone regular presenter of international authors. Hence Reading the World 2012. The three-part series launches April 17 when five local musicians join six Dutch poets for a twist on COAP's annual Jazz Poetry concert. The free event begins in five homes in the Mexican War Streets and the Carnegie Library's North Side branch. Each venue hosts one poet and one musician (on piano, violin, etc.). All poets, musicians and audience members will then stroll over to the Allegheny Unitarian Universalist Church for the grand finale, with all artists performing. Poets include Pieter Boskma, Helene Gelens, Erik Jan Harmens, Lucas Hirsch, John Schoorl and Joost Zwagerman; the Living Room Chamber Music Project musicians include Ashley Buckley, Jack Kurutz, Billie Jo Miller, Racquel Winnica Young and Lenny Young. Bill O'Driscoll 7:30 p.m. Tue., April 17. North Side. Reservations required at 412-321-2190 or lauramustiocoap@gmail.com.
Thu., April 12 — Film
It's Chris Paine's more hopeful sequel to his documentary Who Killed The Electric Car? Revenge of the Electric Car details how the story continued even after all those EV-1s were crushed in Arizona. Paine's acclaimed new doc explores new electric-car efforts at Nissan, GM and Tesla, and by indie converter Greg "Gadget" Abbott. Revenge makes its local premiere in a special Kelly-Strayhorn Theater screening sponsored by environmental group PennFuture. The event includes owners showing off a Tesla Roadster, Nissan Leaf and Chevy Volt, plus local electric-bike outfit PEVo. BO 6 p.m. 5941 Penn Ave., East Liberty. $8 (includes refreshments). www.pennfuture.org
Fri., April 13 — Art
Morgan Contemporary Glass Gallery hosts its sixth annual teapots! exhibition, an exploration of the adaptability of the teapot form. Gallery-owner Amy Morgan encouraged more than 60 artists from around the world to approach the object from a new perspective: as narrative, metaphorically, literally or abstractly — while remaining true to their personal aesthetic. Nine Pittsburgh-area artists featured will attend tonight's reception, among them metal artist Glen Gardner and ceramist and teacher Tom Huber. MO 5:30-9 p.m. Through June 2. 5833 Ellsworth Ave., Shadyside. Free. 412-441-5200 or www.morganglassgallery.com
Fri., April 13 — Art
Matt DiClemente makes prints of imaginary consumer products. Amy DiPlacido is a fiber artist. Jim Rugg is a cartoonist with a satirical streak. Jessica Armarnek works in blown glass, with a surrealist edge. Bec Young makes prints and puppets on social-justice themes. Martyna Matusiak blurs the line between drawing and animation. Laurel Mitchell experiments with photography. Zach Dorn makes interactive installations. And in the exhibition The End, all seven artists are showing off what they've done with their eight-month residencies courtesy of the Brew House Association's Distillery 6 program. The opening reception is tonight. BO 6-9 p.m. 2100 Mary St., South Side. Free. www.distillery6.com
April 13 — Dance
Pittsburgh Ballet Theatre's season concludes on a light note, with a romantic comic ballet that premiered in 1870 and remains a family favorite. Coppélia tells a story of mistaken identity involving Dr. Coppelius' workshop, a life-size doll and quarreling young lovers. The choreography is by Arthur Saint-Leon, with music by Léo Delibes, and staging by the PBT's Terrence S. Orr; the show will be performed to accompaniment by the ballet's orchestra. The first of three performances is tonight. MO 8 p.m. Also 8 p.m. Sat., April 14, and 2 p.m., Sun., April 15. Benedum Center, 719 Liberty Ave., Downtown. $22.75-90.75. 412-456-6666 or www.pbt.org
Fri., April 13 — Stage
Pop meets acrobatics in Cirque Du Soleil's Michael Jackson The Immortal World Tour, a visual and musical journey through Michael Jackson's Neverland. The show was created by choreographer Jamie King, known for his work with MJ and Prince. Jackson's voice and lyrics inform scenes like "Ben," celebrating his love for animals, and "Earth Song," in which a mime dances with Mother Earth. Some 60 international performers and musicians visit the Petersen Events Center for three nights starting tonight. MO 8 p.m. Also 8 p.m., Sat., April 14, and 2 p.m. Sun., April 15. 3719 Terrace St., Oakland. $50-175. 412-648-7488 or www.cirquedusoleil.com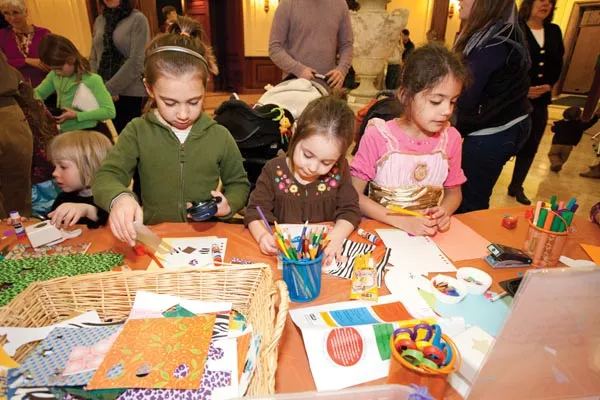 April 14 — Kids
For National Library Week, the Frick Art & Historical Center is collaborating with the Toonseum on Storybook Spring, "a READ-iculously fun family day." The free program includes workshops for kids to learn to write and illustrate their own stories, as well as story times with local celebs like WTAE anchor Wendy Bell and Allegheny County Executive Rich Fitzgerald, and a performance by cartoonist and storyteller Joe Wos. Storybook Spring is held in conjunction with the ongoing Frick exhibition Draw Me a Story: A Century of Children's Book Illustration and Childhood. MO 11 a.m.-4 p.m. 7227 Reynolds Street, Point Breeze. Free. 412-371-0600 or www.thefrickpittsburgh.org
Sat., April 14 — Words
"It is a crime for people to live in this rich nation and receive starvation wages." We seldom consider Martin Luther King Jr. a labor leader. But as these words — spoken in Memphis during a sanitation-workers' strike, weeks before his assassination — make clear, he saw civil, labor and human rights as intimately linked. University of Washington professor Michael Honey has edited a book of King's labor speeches, All Labor Has Dignity. Today, Honey presents "From Memphis to Madison: Reviving Martin Luther King's Gospel of Labor Rights and Economic Justice." The Battle of Homestead Foundation program includes actor Wali Jamal performing excerpts from his new play about local historical figure Martin R. Delany. BO 1:30 p.m. The Pump House, West Homestead. Free. www.battleofhomesteadfoundation.org
Mon., April 16 — Stage
Philip K. Dick wrote the science-fiction stories and novels behind cinematic touchstones like Blade Runner and Total Recall. But Dick's writing itself has a cult following … and his life was plenty dramatic, too, what with the government surveillance and the otherworldly revelations. Tonight and tomorrow, Caravan Theatre of Pittsburgh presents staged readings from Victoria Stewart's 2009 play 800 Words: The Transmigration of Philip K. Dick, directed by Martin Giles and featuring Giles and other local professional actors. An Evening of Dick, Philip K. Dick includes an onstage interview with Stewart. Ticket sales fund Caravan's planned full production of the play. BO 8 p.m. Also 8 p.m. Tue., April 17. 6 Allegheny Square East, North Side. $10. 888-718-4253
Thu., April 19 — Art
It's possible only Hugh Hefner himself has been associated with Playboy magazine longer than cartoonist Doug Sneyd. On the eve of the Pittsburgh Comic Con, join Sneyd himself for the opening reception of a Toonseum exhibit of his paintings — including ideas the magazine rejected. The event includes an interview with Sneyd; lounge music by DJ Zombo; and Boyd & Blair martinis. Each of the 75 available tickets to this fundraiser comes with a special signed, limited-edition Sneyd print. Smoking jacket not included. BO 7 p.m. 945 Liberty Ave., Downtown. $50-100 (21 and older). www.toonseum.org