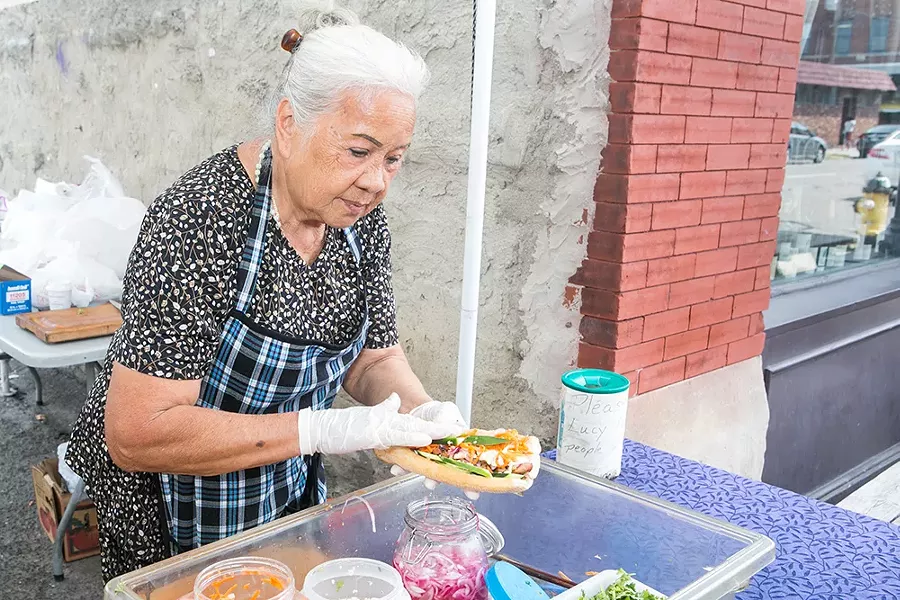 CP photo by John Colombo
Lucy working at her báhn mì stand
77-year-old Lucy Sheets smiles widely at every customer she greets. She often knows their order and inquires about their children or parents. For most of her life, Lucy has run her own business, serving bánh mì and other Vietnamese food on two continents while raising a family and thriving on opposite sides of the world.
For more info, check out Lucy's fan-made website:
http://www.islucybackyet.com/
__