CP photo by Jordan Miller
Underwear Bike Ride
As a newbie to the Pittsburgh Underwear Ride, it can be super intimidating to roll up to a crowd of 200 half-naked people. But since body positivity and safe cycling are the takeaway from such an event, the nerves disappear the moment you merge with the crowd. Riders are supportive, encouraging and work together to make sure all participants feel that they can not only safely bike the route, but do so comfortably with no clothes on. The July ride was my second time participating. I felt so welcome as women asked to take pictures with me in my lingerie and we exchanged words of encouragement. The whole vibe is unbelievably positive, with people of all different shapes and sizes coming together to have a great time (people blow bubbles, wear neon lights, and wave and chant to the people filming on the sidewalks — it's just too damn cool). If you haven't had a chance to do an Underwear Bike Ride yet, I highly encourage you to come out with us before they're done in October. These evening rides always begin with the crowds meeting at the corner of Butler and 46th streets. The next ride is Aug. 31, to the James St. Gastropub, followed by a ride to Penn Brewery on Sept. 28. The final ride is the Halloween Ride, on Oct. 26, which ends at Spirit.

More information: www.tinyurl.com/pghunderwearride.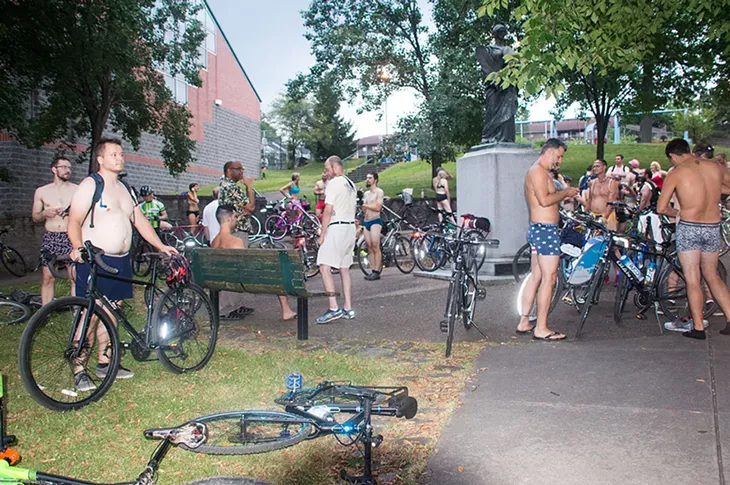 20 slides