Life can be full of uncertainty in these whirligig times. Will it snow the day I decide to wear new ballet flats? Will the new restaurant that opened last month still be open when I visit this week? Well, we're here to help.
In the pages of Pittsburgh City Paper's 2017 Almanac, you'll find everything from how your favorite Pittsburgh sports teams will do this year, to the best crops to plant when preparing for the looming Armageddon sure to be brought on by the high jinks of President-elect Donald Trump.
Let our predictions serve as a beacon to guide you through the New Year.*
City Paper Almanac: Sports
by Charlie Deitch
The Pittsburgh Pirates' return to a sub-.500 season and the Chicago Cubs' ascent to the peak of baseball royalty filled 2016 with the kind of dread experienced when finding that a gopher has set up shop in Nana's prized turnip patch.

For the first time since breaking their 20-year drought of winning seasons, in 2013, the Pirates of the Allegheny made us pucker up like we just had a shot of Paw-Paw's homemade apple-pie moonshine. Their 78-83 record was an abomination not seen since June-Bug, third cousin twice removed on my pa's side, took a tumble in the three-legged race at the church social, revealing to the world that she had forgotten her under-britches.
But fear not, fans of the Buccaneers, conditions are ripe for a Pirates World Series victory over the Detroit Tigers in 2017. The last time the Cubs won the World Series was 1908, over the Detroit Tigers. In the 1908 National League Championship, the Cubs beat the Pirates. The following year, in 1909, the Pirates beat the Cubs in the NL and bested the Tigers in the World Series. In 2017, Andrew McCutchen will return to top form and have a whiz-bang of a year, delivering a World Series title and National League MVP honors. It will be the most emotional Pirates game since Uncle Donnie tried to kill Sid Bream by throwing a bottle of Iron City through the Magnavox in 1992.
The fortunes of the Pittsburgh Steelers are also as promising as a bountiful late-September onion harvest. The boys of the Black and Gold are starting to hum like a well-oiled cotton gin. Antonio Brown's name change to Ronald Ocean has been a good tool to confuse defensive backs, who fail to double cover the Pro Bowler because they don't know it's really him. The Steelers should be boarding the Chattanooga Choo-Choo for Houston; Mike Tomlin will win his second Super Bowl; and Terry Bradshaw will look DUM.
Things are not as promising for the Pittsburgh Penguins hockey club, however, as the Stanley Cup fails to slide back into Pittsburgh, like a burned stone in curling. The future is bright for young skipper Mike Sullivan, but the two-goalie system will only confuse matters, like the time we found out Uncle Olaf had a second family in Toledo.
---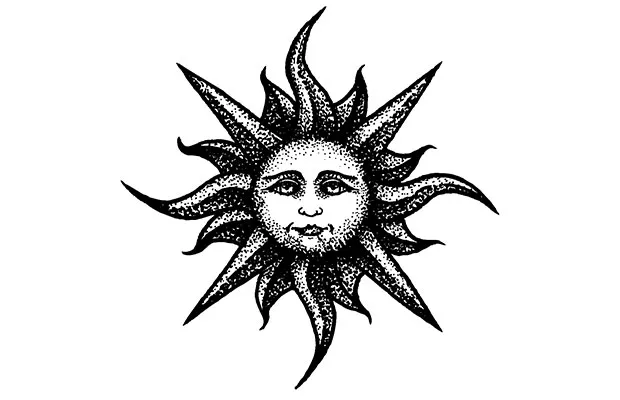 City Paper Almanac: Weather
by Rebecca Addison
Some climate scientists are predicting that the earth is entering a global cooling period. So this year, don't worry: That chill you feel isn't the burning fires of Hell in the earth's core freezing over, it's proof that this global warming fiddle-faddle is a bunch of malarkey. Oh wait; those reports came from Breitbart, so scratch that.

According to NASA, 15 of the top 16 warmest years have occurred since 2000 and we predict 2017 will be added to the list. And since many of those selected for the Trump administration have expressed doubt that climate change is caused by human activity, this year could take a toll on our planet.
In the area of precipitation this year, we look to Seattle. While the city is often known for its dreariness, Pittsburgh has actually surpassed it in terms of average days of precipitation annually for the past two decades, according to the National Climatic Data Center. In 2017, we predict Pittsburgh continues to edge out Seattle for a spot in the nation's five rainiest cities, so hold onto your rain nipper. Us Pittsburghers sure do love us some prime placement on any list, but we are worried about the crick overflowing aht back.
Temperaturewise, July will remain the month for your best chance of frying an egg on the sidewalk. And make sure you double up on the long johns for February.
Now if you happen to be out West on Aug. 21, don't be frightened. The world isn't being thrown into nuclear winter. That day just marks a full solar eclipse that will be visible in parts of the country.
Enjoy the city and the planet while you can. According to scientists, wildfires are causing more widespread damage; Japan's Mount Fuji is among the volcanoes most likely to erupt in the next few decades; and Chile could be hit with an earthquake worse than the one off its coast in 2014. Basically, we're predicting 2017 turns into your favorite disaster moving picture. Let's hope it's not Sharknado.
---
City Paper Almanac: Gardening
by Alex Gordon
As an uncertain future looms, we turn to gardening. Horticulture, otherwise known as the "optimist's bomb shelter," will become paramount as we face a reality without electricity, refrigeration, pesticides or insecticides. But luckily, nature does just fine without human intervention. In fact, it thrives when we're out of the picture. So rest easy, it's not too late to get your doomsday garden in the ground.

Here's what you should focus on planting in 2017 to avoid ending up in a pine overcoat:
Perennials are flowers that grow back every year without needing to be replanted. Most are inedible or at least gross-tasting, but it might be nice to have something pretty to look at. Assuming a rival tribe doesn't destroy them, these beauties will be there long after you're dead.
Asparagus is one of the hardiest crops in the game, but you'll have to get started soon because it requires one full season without harvesting before it can produce. Bonus: Unripe spears can be used as weapons.
Mint spreads like wildfire, so be careful with this one.
Walla walla onion is fun to say and easy to plant, producing mild and sweet bulbs that can grow up to two pounds apiece. Fantastic.
Life without civilization will be challenging, but life without mustard will be no life at all. The good news is, it's relatively easy to grow and can produce in as little as 60 days. Start now: Mustard may very well become our form of currency.
It's likely our dental health will take a hit in this future, so you'll need foods that are easy on the old biters. The "apple" tree produces bulbous fruits that can be mashed, or "smushed," into this sweet delicacy known as applesauce.
Marijuana. Helps with sleep, nausea, appetite, outlook. Seems like a no-brainer.
All of these will require sun, rain and dirt, so assuming those haven't been vanquished, you'll be all set. Happy harvesting.
---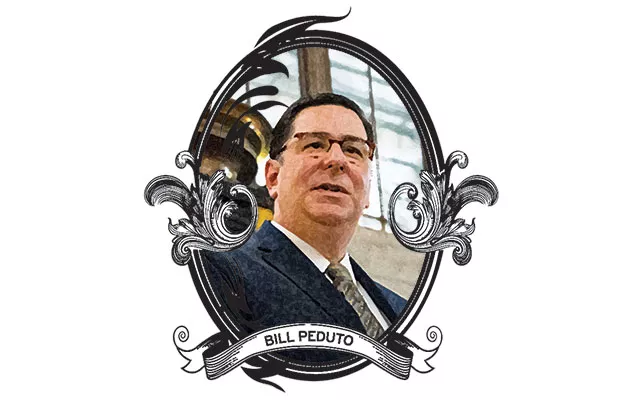 City Paper Almanac: Politics
by Ryan Deto
The Pittsburgh mayoral race will be as dull as watching your older brother Jedediah churn butter. While rumors have been floating around that North Side City Councilor Darlene Harris is exploring a run for mayor (if so, we hope her campaign slogan is "Make Pittsburgh Shitty Again"), longtime Democratic strategist Mike Mikus says Mayor Bill Peduto is in a "very strong position for re-election" and a heated race, or any race, is far from likely.

Also, don't expect anything exciting out of the Allegheny County Council races. Most people are as familiar with county council as they are with those newfangled rotary telephones.
"I view those races as the generic partisan test," says Mikus. "Most people don't know much about [county councilors]." Mikus says to expect Democrats to hold their 9-4 advantage over Republicans, and that even known ranter Ed Kress (R-Shaler), who won his seat in 2013 by just 320 votes, is safe.
But remember, ladies and gents: Pittsburgh is overwhelmingly Democratic, so any excitement will most likely occur before the May 16 primary elections.
For a hollerin' good time of a local race, Mikus says, watch the Pittsburgh City Council's 4th District. Current councilor Natalia Rudiak is not running for re-election in her South Hills district, and four local folks have already thrown their names into the derby.
The four candidates are Anthony Coghill, Democratic chair of the district's 19th Ward; Tony Griffith, who works for the Allegheny County Sheriff's office; Jim Sheppard, a former staffer of Mayor Luke Ravenstahl; and Ashleigh Deemer, Rudiak's current chief of staff. We predict that Coghill will come out victorious because he is a skilled roofer, with hands stronger than an ox.
---
City Paper Almanac: Economy
by Ryan Deto
Pittsburgh's luxury-housing boom will grow tired like a mule after a long day plowing the fields. It might not feel like it, with 1,500 luxury units under construction and slated for construction in 2017, but the apartment and condo boom that has taken over many city neighborhoods is headed for a cooling-off period. In fact, we predict luxury apartments could go out of style faster than whale-blubber torches after that Edison fellow invented the light bulb.

John Petrack, of the Realtors Association of Metropolitan Pittsburgh, says that while many new homeowners and renters moving to Pittsburgh are fancy chaps with large salaries, developers "probably over-developed" luxury rental units over the last several years.
"In terms of high-end rentals, because of the number of units online, that will become a relatively soft market," says Petrack. As a result, many of the luxury units will lower their rents or offer incentives to attract residents, according to Petrack.
And this potential slowdown is only reinforced by population and job-growth figures. Census figures show that Pittsburgh, the Glass City, actually lost around 100 residents from 2014 to 2015. And, according to the Bureau of Labor Statistics, from October 2015 to October 2016, the Pittsburgh region added only 800 private-sector jobs, which was among the slowest job-growth figures of any major metropolitan area in the country.
However, job growth could get a boost from big companies like Shell and Uber. The Standard Oil competitor from across the pond should start construction on its chemical plant in Beaver County in 2017, which Shell says could create 6,000 jobs in the energy sector. But it's unclear how many of those new workers will choose to live in the city.
Uber employees are more likely to live in Pittsburgh, and the electronic-jitney company plans to add jobs to its driverless-vehicle testing facility, but Uber is cagey about how many positions will be offered.
And while the luxury rental market could be slowing, and economic growth is no guarantee, Petrack says that the home-buying market will remain very strong.
"If you look beyond the high-rent markets," he says, "we are the most affordable metro area in the U.S. to purchase an average home. Everything is telling us that home-buying should remain relatively strong."
---
City Paper Almanac: Food
by Alex Gordon
Poring over climate, agriculture and weather data from 2016 has led us to a number of unavoidable conclusions about food in Pittsburgh (and beyond) in 2017. Trust us, it's not going to be your usual cluck and grunt.

Food trucks were big business in the '10s, but as we move toward a more fuel-conscious future, they'll become increasingly obsolete. The answer? Food canoes on all three rivers. They will be inconvenient and the food will be damp, but it'll be kinda cute, no?
Pittsburgh will pay tribute to its roots with a sausage casing stuffed with dozens of pierogies, then deep-fried in a delicious pilsner and served on a mountain of onion rings. Many will die.
Food pairings began as a way to ensure that the stuff you ate and the stuff you drank tasted good together. But things have changed. In 2017, we will pair food with many other things: fruity seltzers, craft milks, paintings of lemons, ineffable emotions, cities of Australia. This amaretto goes well with Perth, but the Riesling has more of a Brisbane vibe.
Pittsburgh's lengthy roster of new restaurants will grow exponentially. By July, data shows, each resident will have her own. However the much-ballyhooed Superior Motors in Braddock still won't be open.
Algae is gross and everyone hates it, but for some reason many are predicting its impending ascent to super-food status. This is very upsetting, but the lab coats seem pretty sure of it, so what the hell. I pray they are wrong.
Carnegie Mellon will develop a robot sommelier and he'll be a real blatherskite.
There will be more resplendent latkes to lavish in applesauce and sour cream. Luscious, flaky, sensuous latkes.
And lastly, given President-elect Trump's disdain for the FDA, the EPA, climate goals and raising the minimum wage, it's likely food in general will become less regulated, more expensive, scarcer and worse-tasting. Bon appetit!
---
City Paper Almanac: New Age
by Rebecca Addison
Now it's time for us to check in with the prediction experts. And we can all rest at ease because psychic coach Saint Novena says we're going to see "the opposite of what we think is going to happen in the White House."

"I think Obama is probably going to take over, some way somehow," Novena says.
And as for the large number of celebrity deaths this year, Novena says 2017 won't be filled with as much heartbreak.
Internationally, Novena says conflicts in the Middle East will continue. "In the middle of 2017, they will try to make some kind of peace, but unfortunately it's not going to go on," she says.
Sarah Sachs, a psychic medium who professes not to be a big sports fan, says, "The Chicago Cubs may come up with another surprise."
Sachs says the recent stock-market surge has brought the year 1929 (the year the stock market crashed) into her mind for 2017, but she doesn't think the crash will be as devastating.
She doesn't foresee any shakeups on the Supreme Court. But Sachs does foresee trouble in paradise for some of our favorite celebrity couples, particularly for pairings of older men with younger women.
According to Gary Miller, another psychic medium, "Our Mayor Bill Peduto will experience a windfall of some sort."
In Pittsburgh, Miller foresees "a landslide which will be larger than any in recent history," "a population explosion of deer" and "a bad multi-automobile accident, which seems most likely to occur in the South Side."
But it's not all bad; Miller also predicts "some new and bizarre flavors of ice cream will come out of our area."
*(Take these predictions with a grain of salt. While we did consult local experts on several topics, you shouldn't take our Almanac down to the horse track. Seriously. Don't.)