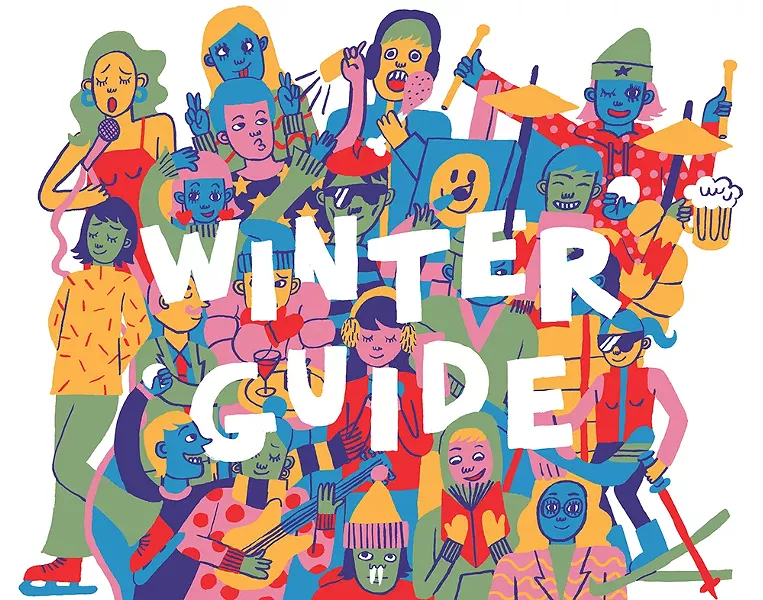 CP illustration: Christina Lee
We know the temptation to hide inside and hibernate until spring is strong, especially when the streets are covered in snow and the forecast is in the single digits, but Pittsburgh is packed full of rad events all year long. We've compiled 50 days of some of the best happenings in town to help you get off the couch and enjoy yourself this season. Like to drink? Like live music? Like art? We've got you. Bundle up, Pittsburgh. It's gonna be a fun winter.

Wed., Jan. 30 — Outdoors
Huddling indoors this season has its perks, but eventually the cabin fever will get to you and you'll need to get some air. Snow-dusted tree tops and open meadows of deep powder deserve your attention, not to mention all the local plant species that thrive in the winter. Discover it all at the Pittsburgh Botanic Garden with the Winter Botany Walk. Lunch and admission included. 10:30 a.m.-12:30 p.m. 798 Pinkerton Run Road, Oakdale. $20 for members, $30 for non-members. pittsburghbotanicgarden.org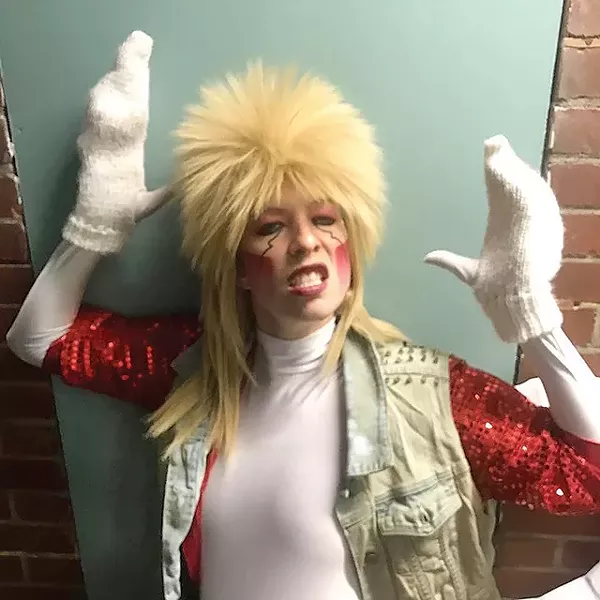 Photo: Teresa Martuccio
Sea Turtle in Space CD release at GBT
Thu., Jan. 31 — Music
Glitter Box Theater immortalizes one of its original productions with the Sea Turtle in Space CD release party. Written and directed by Teresa Martuccio, the show — which premiered last May — addresses issues related to misogyny and patriarchy as it follows the character Turtle floating around in space, waiting for companionship. Animations from Sea Turtle in Space will be projected as the show's music writers, Jim Price and Rachel Ann, perform live. There will also be spaceships, a photo booth, and cast member appearances. 7:30 p.m. 460 Melwood Ave., Oakland. Free or $1 donation. theglitterboxtheater.com

Fri., Feb. 1 — Music
The dap gets a spin in André M. Zachery and LaMont Hamilton's Dapline! The choreographic work at the August Wilson Center aims to be an engagement opportunity over Black existence in the United States relating to masculinity and image. 8 p.m. 980 Liberty Ave., Downtown. $23.75-33.75. aacc-awc.org

If dance isn't for you, across the bridge at Club Cafe is Pittsburgh Songwriters Showcase. Featuring local musicians/bands Nathan Zoob, Tim Vitullo Band, Aris Paul, Gary Prisby, and Samantha Sears, who will perform acoustic sets of original music, this is a great opportunity for music lovers and local artists to relax and mingle. 6:30-9 p.m. 56 S. 12th St., South Side. $10-$12. clubcafelive.com
Sat., Feb. 2 — Stage

Watch Willy Wonka and his guests navigate the delicious and wonderful world of Charlie and the Chocolate Factory. The classic tale has been adapted to the stage and is coming to the Benedum Center. A show for all ages. Eight performances run from Jan. 29 to Feb. 3. 2 p.m. and 8 p.m. 237 Seventh St., Downtown. $45-125. trustarts.org

Photo: Centa Schumacher
Ashley Jones' Colorism: Looking Outside the Brown Paper Bag
Sun., Feb. 3 — Art
Beautiful Black women on brown paper bags line the walls at Phosphor Project Space. Duquesne artist Ashley A. Jones' Colorism: Looking Outside the Brown Paper Bag celebrates Black women while challenging beauty standards and discrimination within their own communities. Sundays 1-4 p.m. or by appointment, through Sun., Feb. 16. 7720 Waverly St., Wilkinsburg. phosphorpgh.com
Mon., Feb. 4 — Music

Grab the sixth issue of Women in Sound, a zine highlighting women, queer, and trans people in music, at Ace Hotel. Zine editor and local recording engineer Madeleine Campbell opens with a MASTER TRAX workshop series; a party follows with tunes by DJ AUNT BUCK. Workshop 7:30-9 p.m. Party 9 p.m.-midnight. All Ages. Free. 120 Whitfield St., East Liberty. womeninsound.com
Tue., Feb. 5 — Music
Cha-cha and rumba with The Havana Cuba All-Stars at the Byham Theater. The high-energy performance features Banda Asere, some of Cuba's best musicians, side-by-side with dancers. The Cuban beats will have you dancing in your seat. 7:30 p.m. 101 Sixth St., Downtown. $25-40. trustarts.org

Click below for Week Two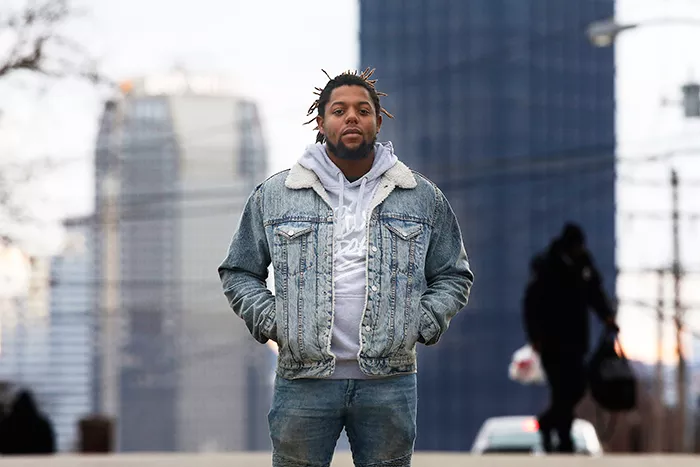 CP photo: Jared Wickerham
Benji. at Pittsburgh's Very Own at Mr. Smalls Theatre
Wed., Feb. 6 — Magic
Kicking things off for downtown's new Liberty Magic venue is Eric Jones, a charismatic magician from Philadelphia with a restrained, unexpected, approach to his reveals. His show, IMPOSSIBLE, uses familiar tools from the trade like cards and coins to deliver something truly new and unique. City Paper got a sneak peek in December, and we promise you won't be disappointed. Continues through Sun., March 17. 7:30 p.m. 811 Liberty Ave., Downtown. $40. trustarts.org

Thu., Feb. 7 — Stage

The coming-out stories for LGBTQ people can be quite harrowing. You Can Call Me Al is a new long-form story about this experience that explores what it means to be "fully queer and fully vulnerable." The New Hazlett Theater hosts this show as part of its Community Supported Art Performance Series. 7 p.m. 6 Allegheny Square East, North Side. $25. newhazletttheater.org

Fri., Feb. 8 — Stage

Dive headfirst into the gun debate with two pieces of theater that tackle the subject in different ways: one critical and one musical. Quantum Theatre explores the questions and complications of gun culture in The Gun Show at CLP-Homewood (runs through March 3, locations vary), while The Lamp Theatre stages renegade folk-tale Bonnie and Clyde: A New Musical through Feb. 16. The Gun Show. 7101 Hamilton Ave., Homewood. $33-50. quantumtheatre.com or Bonnie and Clyde. 222 Main St., Irwin. $15-20. lamptheatre.org
Sat., Feb. 9 — Music

Curated by Misra Record's social media intern Erika Kellerman, Pittsburgh's Very Own at Mr. Smalls Theatre brings together some of the latest artists to join Team Misra: Benji. and Clara Kent (Dauntless Records, Misra's sister label), in addition to Mars Jackson and Isaiah Small. As Misra's general manager Jeff Betten explains, "It's going to be quite the family affair!" 8 p.m.-midnight. 400 Lincoln Ave., Millvale. $10. mrsmalls.com

Photo: Feld Media
Monster Jam
Sun., Feb. 10 — Kids


Sundays are a day for relaxation, religious practice, and chores. But all of these things can wait, unlike
American Girl Live
at
Byham Theater
(Feb. 9-10) and
Monster Jam
at
PPG Paints Arena
(Feb. 8-10). Take your sons to a live show about dolls and your daughters to a filthy truck rally. Live a little!
American Girl Live. Times vary. 101 Sixth St., Downtown. $40.25-70.25. trustarts.org
;
Monster Jam. Times vary. 1001 Fifth Ave., Downtown. $15-55. ppgpaintsarena.com

Mon., Feb. 11 — Music

Fans of the Kronos Quartet, this one's for you. Sybarite5, who has been dubbed the "Millennial Kronos," is bringing its commanding stage presence and classically honed technique to the Carnegie Music Hall of Oakland. Because of their mastery in composition, Sybarite5 also teaches masterclasses and workshops for students up to the age of 25. 7:30-9:30 p.m. 4400 Forves Ave., Oakland. $50. chambermusicpittsburgh.org

Tue., Feb. 12 — Lecture

You may know him from his podcast Pod Save The People, his activism against police brutality in Ferguson, Mo. and Baltimore, or his bright blue vest. Now get to know DeRay Mckesson's work firsthand with a lecture and Q&A at Carnegie Library of Pittsburgh in Oakland. 7 p.m. 4400 Forbes Ave., Oakland. $10-100. eventbrite.com

Click below for Week Three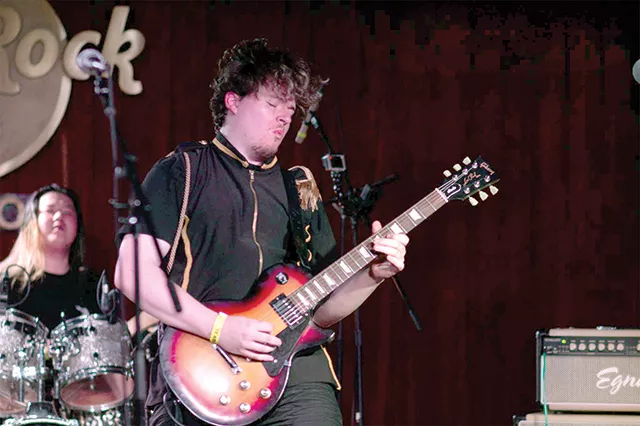 Wed., Feb. 13 — Music
The Arkadian's Facebook "about" section reads, "We're a band that writes songs about video games in the style of '80s rock," and that description pretty much sums it up. Heavy-metal lovers and Atari 8-bit fans shake hands and become friends because this rock band from Boston is coming to Howlers. 8-10 p.m. 4509 Liberty Ave., Bloomfield. $5. howlerspittsburgh.com

Thu., Feb. 14 — Goldblum

Jeff Goldblum returns to Pittsburgh on Valentine's Day to perform at the Carnegie of Homestead Music Hall. Join Goldblum and the Mildred Snitzer Orchestra for a night of convivial lounge music. One dollar from each ticket benefits the Tree of Life "Our Victims of Terror" fund. 7 p.m. 510 E. Tenth Ave., Munhall. $53.50-128. librarymusichall.com

Fri., Feb. 15 — Event

Cure the post-Valentine's day blues by eating a fancy dinner and learning about the sex lives of animals. Animal Instincts Valentine's Dinner at the Zoo presents Henry Kacprzyk sharing his animal mating expertise. Guests can munch on hors d'oeuvres, hit the cash bar, and check out some of the zoo's small animals in person. 6 p.m. Also Sat., Feb. 16. 7370 Baker St., Highland Park. $70 for members, $75 otherwise. pittsburghzoo.org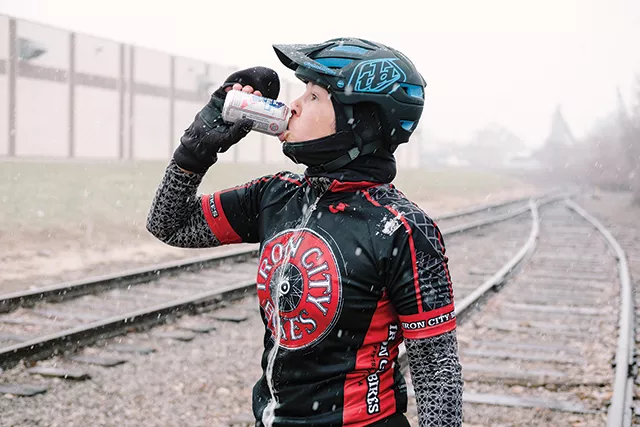 Photo: Noah Purdy
Frigid Bitch Ride
Sat., Feb. 16 — Outdoors
Riding bikes out in the cold requires the pain thresholds that only women possess. Gather the girls and get ready to race at the sixth annual Frigid Bitch Ride. The ride starts and ends at Threadbare Cider in Spring Hill. Prizes are handed out after the ride. 11 a.m.-4 p.m. 291 Spring Garden Ave., Spring Garden. $5. pghbabesonbikes.com


Sun., Feb. 17 — Stage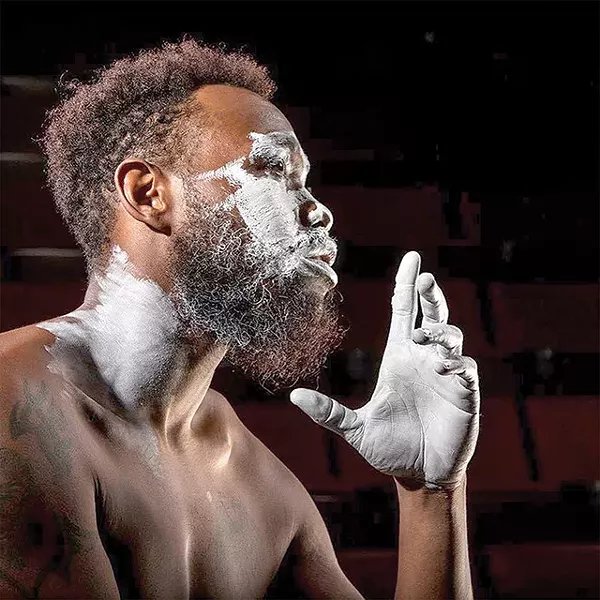 Ananias J. Dixon in An Octoroon
The Rube Goldberg exhibit at the Pittsburgh Children's Museum is already worth a visit. But get extra bragging rights by bringing your kids for a Creative Movement Workshop with modern dance group Attack Theatre, as it takes inspiration from the exhibit for an interactive performance. 11:30 a.m., 12:30 p.m. and 1:30 p.m. 10 Children's Way, Allegheny Square, North Side. pittsburghkids.org

After the kids are entertained, have a sitter pick them up and head over to the New Hazlett next door. Kinetic Theatre is celebrating Black History Month with An Octoroon, which New York Times recently called one of the "25 most important plays of the past 25 years." 2 p.m. Continues through Sun., Feb. 24. $20-36. 6 Allegheny Square East, North Side. kinetic.showclix.com
Mon., Feb. 18 — Art

Pittsburgh artist Ashley Cecil's botanical patterns fill silhouettes, transforming nature-loving locals like Leah Lizarondo from 412 Food Rescue, whose nonprofit helps save food from going to waste, into works of art. Visit Cecil's "Deepening Roots: Our Growing Connections to the Botanical World" at Phipps Conservatory, then stay for Eye Candy, the Orchid and Tropical Bonsai Show, a work of art on its own. 9:30 a.m.-5 p.m. Through Sun., March 17. $11.95-17.95. One Schenley Park, Oakland. phipps.conservatory.org

Tue., Feb. 19 — Music

Following the release of his new album, Sunshine Rock, the legendary Bob Mould is traveling across North American and Europe for his Sunshine Rock Tour. One of the stops is Mr. Smalls, where he will be joined by Murder for Girls. 8 p.m. 400 Lincoln Ave., Millvale. $25. mrsmalls.com
Click below for Week Four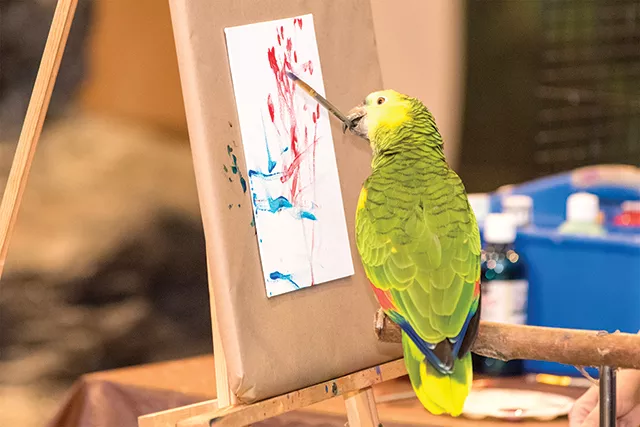 Photo: Jamie Greene
Parrot painting at the National Aviary
Wed., Feb. 20 — Comedy
Club Cafe hosts a great night of upcoming comics for the Just Some Regulars tour. Featured are Terry Jones (Pittsburgher, portrayed Santa Claus on CP's Christmas 2016 cover), Kevin Budkey (current Chicagoan, Second City grad, former Pittsburgher), Zako Ryan (producer at Laugh Factory in Chicago), and Paige Blair (also producer at Laugh Factory, has performed at Zanies, Laugh Factory and The Comedy Bar. It's Budkey's 26th birthday, so bring a gift. 7 p.m. 56 S. 12th St., South Side. $20. 21 and over. clubcafelive.com

Thu., Feb. 21 — Beer

It's the end of February, and you still haven't worked on that New Year's resolution to lose a few pounds. Hey, it's OK, it's cold. Sitting on the couch drinking beer sounds better to us than walking on the treadmill. How about a compromise? Beer + Yoga! Spend an hour breaking into a sweat doing the downward-facing dog at Brew Gentlemen, then celebrate checking the "exercise" box off your list with a free 6 oz. beer. 7:30 p.m. 512 Braddock Ave., Braddock. $8. brewgentlemen.com
Fri., Feb. 22 — Events

Dreaming of a tropical vacation? You're in luck! It's Summertime Somewhere, and tonight, it's at the National Aviary. Ditch the snow and hang with tropical birds, play lawn games, and take in a painting parrot. (Yes, you read that right.) Stop by the Tropical Rainforest to really get in the mood. 6-10 p.m. $35. 21 and over. 700 Arch St., North Side. aviary.org

Sat., Feb. 23 — Tech/Frogs

Check out HackPGH's collection of maker exhibits and projects at PGH WinterHack 2019. The event features drones, 3D printing, woodworking, and more. Alternatively, learn how to identify and record data about frogs with FrogWatch USA volunteer training at the Frick Environmental Center. Either way, you're a nerd (but in a cool way). WinterHack. 2-10 p.m. 1936 Fifth Ave., Uptown. hackpgh.org or FrogWatch Training. 2 p.m. 2005 Beechwood Blvd., Squirrel Hill. pittsburghparks.org
Sun., Feb. 24 –Film

The August Wilson Center will host its annual Black Bottom Film Festival, in honor of its namesake playwright, as well as Black History Month. The festival, which runs Feb. 22-24, will feature both classic and modern works celebrating Black filmmakers. Times vary. 980 Liberty Ave., Downtown. $28.75-58.75. aacc-awc.org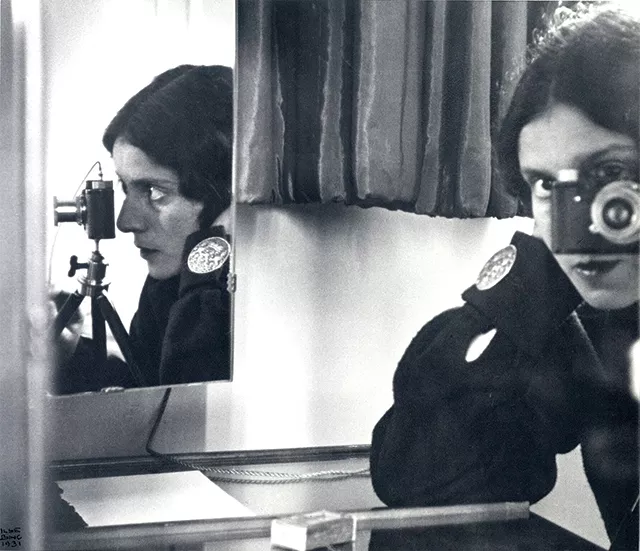 Photo: Ilse Bing
Self-Portrait with Leica at the Frick Pittsburgh
Mon., Feb. 25 — Photography

Everyone has a high-quality camera in their pockets now, but it wasn't always so easy. Street Photography to Surrealism: The Golden Age of Photography in France at the Frick Pittsburgh explores the evolution of photography that captured everyday life, from flea markets to dance halls. Continues through May 5. 7227 Reynolds St., Point Breeze. Free. thefrickpittsburgh.com

Tue., Feb. 26 — Talk

Few things on this earth are more soothing than watching Ina Garten prepare a roasted chicken with potatoes and an apple tart on Barefoot Contessa. She likely won't be doing that for her talk at Heinz Hall, but she'll probably still tell you to use good olive oil. 7:30 p.m. 600 Penn Ave., Downtown. $55-105. pittsburghsymphony.org

Click below for Week Five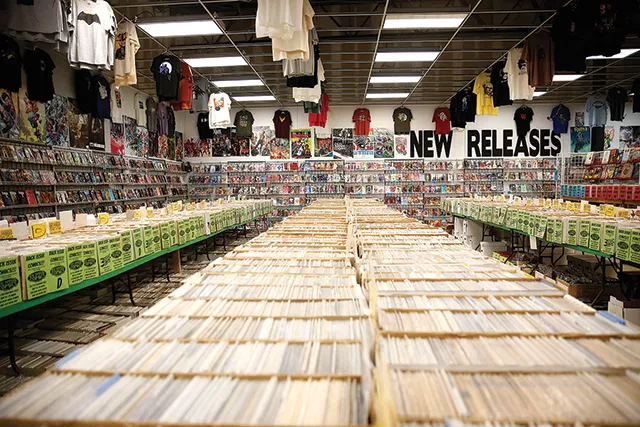 CP photo: Jared Wickerham
Inside New Dimension Comics in the Pittsburgh Mills
Wed., Feb. 27 - Film
Don't want people to see your home movies? Delete the tapes, people! Lucky for us, folks in the past didn't take heed, which left behind absurd reels for experimental filmmakers to discover. Expect the unexpected at Glitter Box Theater during Archival Anomalies: Found Films from Frisco's Craig Baldwin. 7:30 p.m. $8. BYOB. 460 Melwood Ave., Oakland. theglitterboxtheater.com
Thu., Feb. 28 — Lecture

The civil rights movement of the 1960s and 1970s were seminal in the fight for equal rights for Black Americans. Learn about those movements from an expert, Leonard Moore, who is also the vice president for diversity and community engagement at the University of Texas. 6-8 p.m. Heinz History Center,1212 Smallman St., Strip District. Free. heinzhistorycenter.org


Photo: Lance Bangs
Fred Armisen
Fri., March 1 — Comedy/Music
Fred Armisen has always managed to inject musical components into his comedy, whether in his performances on Saturday Night Live, Portlandia, and in unforgettable fictional bands on Documentary Now! (long live the Blue Jean Committee). Now he's combining those passions outright with 2019's Comedy for Musicians but Everyone is Welcome tour, at Smalls tonight. 8 p.m. 400 Lincoln Ave., Millvale. All ages. $40. mrsmalls.com

Sat., March 2 — Comics
"It's like Free Comic Book Day, only thicker!" Ka-pow! Head to any six New Dimension Comics location during store hours for Free Graphic Novel Day. Boom! Everyone gets a free book; buy a graphic novel from the store while you're there, get an additional one free. Pow! Multiple locations. ndcomics.com

Sun., March 3 — Comedy

The Chabad of South Hills was scheduled to hold its annual Jewish Comedy Night the day after the Tree of Life Shooting. It was rescheduled, which is fitting because we need a laugh even more now. Comedian Sarge will headline the event at the Andrew Carnegie Free Library and Music Hall. 7 p.m. 300 Beechwood Ave., Carnegie. $36. chabadsh.com

Mon., March 4 — ART

Manchester Craftsmen's Guild presents Action · Movement · Revolution, a photography and mixed media exhibition described as documenting and highlighting "the human experience from how we define an American woman to the effects of gentrification to the struggles of refugees." Includes work from Pittsburgh artists Kennethy Neely, Martha Rial, and Sarah Huny Young. Continues through April 5, 2019. 1815 Metropolitan St., North Side. Free. mcgyouthandarts.org

Tue., March 5 — Lecture

Dive into multimedia art with a lecture at the
Kresge Theater
from
Carnegie Mellon University
visiting professor in the School of Art
Sean Lynch
, whose work explores forgotten moments in history through sculpture, photography, and installations.
6:30 p.m. 5000 Forbes Ave., Oakland. Free.
art.cmu.edu
Click below for Week Six
Screencap from Cat Video Fest 2019 movie trailer
Cat Video Fest
Wed., March 6 — Film
Critics have long noted the original 1933 King Kong has some pretty overt racist overtones. But confronting America's problems with racism in pop cultural is actually a pretty important use of your time. AMC Waterfront 22 is screening the classic monster movie film, which has played a monster-size role in influencing modern film. Grab some popcorn. March 6. 7:30 p.m. 300 W. Waterfront Drive, Homestead. $5-7. amctheatres.com
Thu., March 7 - Art

Libraries have always been an important part of communities. In the newest exhibit at the Brew House Gallery, one is a source of inspiration. In This is Not Romantic, three artists, connected through the Braddock Carnegie Library, use photography, multi-media works and sound to explore how their lives have intersected through the library. 2-7 p.m. Thursdays; 11 a.m.-4 p.m. Fridays and Saturdays; and by appointment. Through March 23. 711 S. 21st St., South Side. brewhousearts.org

Fri., March 8 – EVENT

The co-working space Alloy 26 celebrates International Women's Day by highlighting the projects, businesses, and platforms of local women. The event includes yoga, raffles, and panels, including a discussion on how to run for office featuring various women political candidates and representatives. 8 a.m.-6:30 p.m. 100 S. Commons, North Side. Free. alloy26.com

Sat., March 9 — Expo

Pittsburgh's Bleed Black & Gold Tattoo Expo is back for its third year. Over 200 artists gather at Sheraton Station Square for a weekend of tattoos, body piercings, and live entertainment. Ink lovers compete to win best sleeve, tattoo of the day, and more. March 8-10. Sheraton Pittsburgh Hotel, 300 W. Station Square Drive, South Side. $25-50. pittsburghtattooexpo.com
Sun., March 10 — Comedy
This annual drag comedy pageant is a preliminary to the national show in Orlando, so expect some serious laughs and serious drag. Miss Steel City Comedy Queen contestants pay a $50-75 entry fee. At There Ultra Lounge, they compete in different categories like Outrageous Evening Gown and Comedic Talent. 9 p.m. 931 Liberty Ave., Downtown. Free. Facebook "There Ultra Lounge"
Mon., March 11 - Film

Is anything more purrfect than sitting on your couch watching cat videos on YouTube? Yes, yes, there is: laughing your tail off at cat videos on the big screen at Row House Cinema. With clips chosen from thousands of submissions, Cat Video Fest is sure to make you meowy happy. Through March 21. Tickets and showtimes to come. 4115 Butler St., Lawrenceville. rowhousecinema.com
Tue., March 12 — Music

Catch drummer Thomas Wendt for a free show at Backstage Bar. A staple of Pittsburgh's jazz scene and Duquesne University and the Afro-American Music Institute of Homewood, Wendt has worked with some of the biggest names in modern jazz. Google him backing up with Mark Strickland on Wes Montgomery's "West Coast Blues" for an intro to his restrained, smart style. 5 p.m. 655 Penn Ave., Downtown. Free. trustarts.org
Click below for Week Seven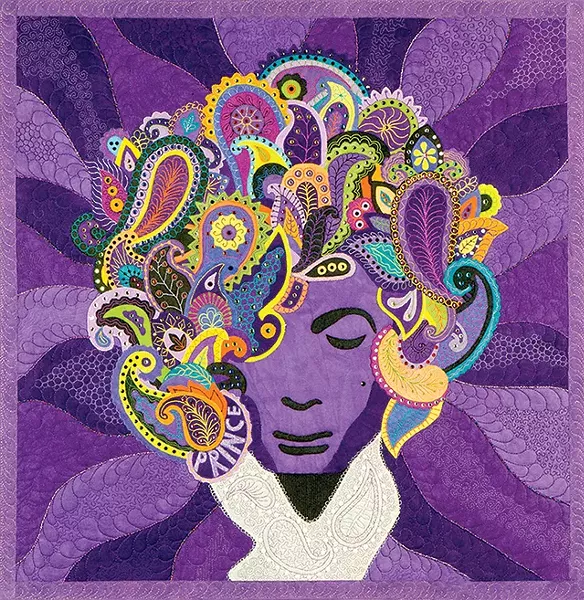 Prince Cherrywood Challenge 2018 Tribute Tour
Pittsburgh Creative Arts Fest
Wed., March 13 — Comedy
Known as "Fluffy" to his fans, Gabriel Iglesias loves to poke fun at his own large stature. The Last Comic Standing standout is performing at the Petersen Events Center and audience members should expect jokes about Iglesias' Mexican heritage and su familia. 8 p.m. 3719 Terrace St., Oakland. $32-67. fluffyguy.com

Thu., March 14 — TALK

Stay sexy and don't get murdered when one of the country's biggest comedy true crime podcasts comes to town. During two live performances of My Favorite Murder at the Benedum Center, hosts Karen Kilgariff and Georgia Hardstark discuss notable Pittsburgh cases, life on the road, dresses with pockets, and more. 8 p.m. Also March 15. All tickets are currently sold out. Seventh St. and Penn Ave., Downtown. trustarts.org
Fri., March 15 — Fest
Knitting, quilting, and crocheting are just as popular as they've always been. Explore the products of productive hands at the Pittsburgh Creative Arts Fest. Now in its 15th year, the festival takes over the first floor of the DoubleTree Hotel in Green Tree. Event runs March 15 to 17. 12-7 p.m. 500 Mansfield Ave., Green Tree. $10. pghknitandcrochet.com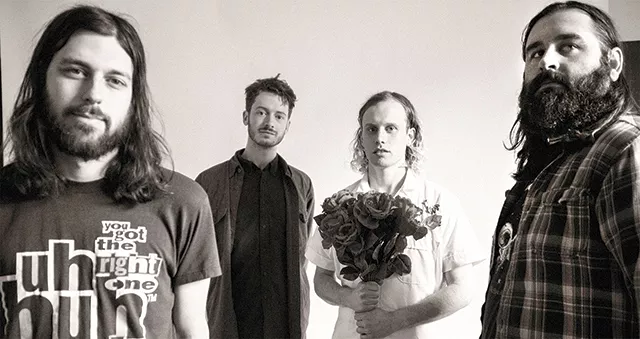 Sat., March 16 — Music

Philadelphia's Slaughter Beach, Dog and Ohio's The Sidekicks come to Pittsburgh for a night of stripped-down solo performances at the Roboto Project. For fans of Remember Sports, Saintseneca, Ratboys. But, you know, solo. 7 p.m. 5106 Penn Ave., Bloomfield. $15. All ages. therobotoproject.com

Sun. March 17 – STAGE
Prime Stage honors four incredible women with In The Time of Butterflies. Presented at the New Hazlett Theater, the play tells the story of the Mirabal sisters — "The Butterflies" — who inspired a fight for freedom in the Dominican Republic and forged a legacy that led to the creation of the annual International Day for the Elimination of Violence against Women. 6 Allegheny Square East, North Side. $10-25. primestage.com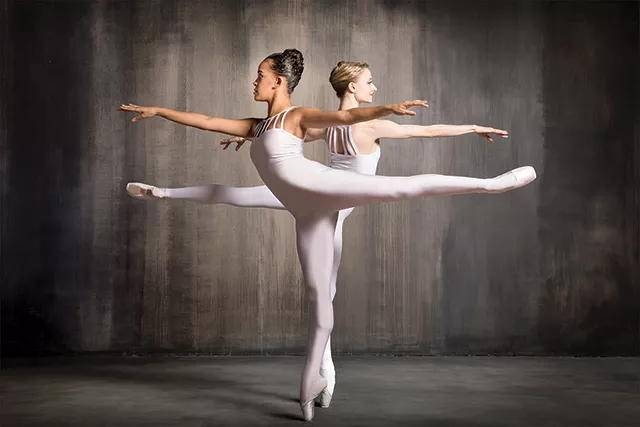 Photo: Duane Rieder
Diana Yohe and Alison Stroming
Mon., March 18 – Dance

Two renowned dance institutions come together to make something special with the Pittsburgh Ballet Theater and Dance Theatre of Harlem at the August Wilson Center. The performance will feature signatures from both companies as well as collaborative work. Continues through Sun., March 24. Times vary. 980 Liberty Ave., Downtown. $28-112. aacc-awc.org

Tue., March 19 – Music
What happens when you mix classical music and bluegrass and sprinkle in a little county? The Punch Brothers are born. In their latest album, All Ashore, the quintet attempts to make sense of distraction and isolation in the digital age. Join them on their quest for understanding at the Byham Theater. 8-11 p.m. Byham Theater, 101 Sixth St., Downtown. $44.25-$179. trustarts.org

Wed., March 20 — Music

For its Sound Series, The Warhol Museum hosts someone you definitely need to know: serpentwithfeet. The solo artist, aka Josiah Wise, blends R&B beats, exquisite vocals, and irresistible notes of gospel on his debut, soil. Start with "wrong tree" and the album-opener "whisper." 7:30 p.m. 117 Sandusky St., North Side. $15-18. warhol.org