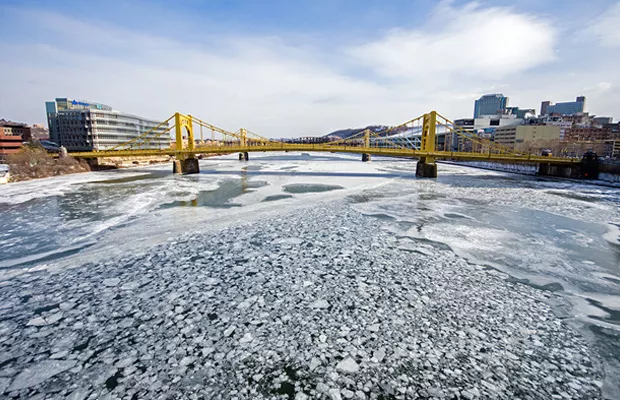 CP photos by Jake Mysliwczyk
The frozen Allegheny River
The recent frigid temperatures have frozen Pittsburgh's mighty three rivers. The Allegheny, Monongahela and Ohio have accumulated inches of ice in many spots. This week has temperatures above the freezing point, but check out our recent Blogh to read why Lee Hendricks, of the Pittsburgh office of the National Weather Service, says that doesn't mean all the ice will melt rapidly.

So, enjoy the warmer temperatures, but also marvel at the infrequent phenomenon of the Allegheny, the Mon and the Ohio being blanketed by ice, as seen in these photos by our intern Jake Mysliwczyk. (Disclaimer: Please don't walk on the river's ice; it's very dangerous.