Champ is a 2-year-old American Staffordshire Terrier who is currently available for adoption at Western Pa. Humane Society. He would make a great running partner and needs a super-active family in a home with teens/adults only.
Humane Society of Western Pennsylvania.
Adoption fees: $5 (mice, gerbils and hamsters) to $325 (puppies six months and under). 1101 Western Ave., North Side. 412-321-4625 or
www.wpahumane.org/adopt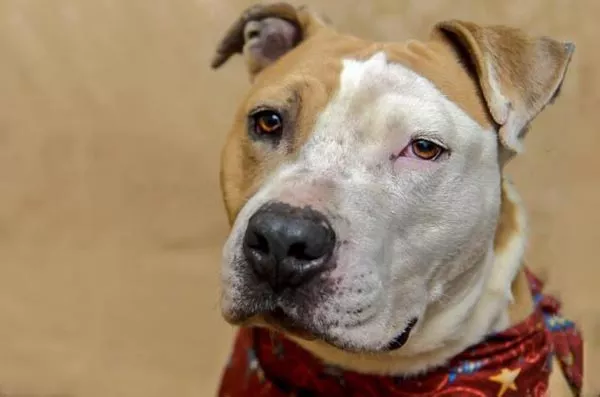 Shorty is a happy-go-lucky Pit mix, estimated to be about 8 years old, and currently up for adoption at Animal Rescue League. He enjoys walks, treats and cuddling!
Animal Rescue League.
Adoption fees: $60-150 for dogs and up to $80 for cats. 6620 Hamilton Ave., Larimer. 412-345-7300 or
www.animalrescue.org
Animal Advocates.
Adoption fees: $75 (cats), $100 (dogs), $150 (puppies up to six months). 35 Wabash St., West End. 412-928-9777 or
www.animaladvocates.net
Aphrodite is a 2-year-old Shorthair rabbit currently available for adoption through Animal Friends. She has a dynamic personality and can be a little strong-willed at times!
Animal Friends.
Adoption fees: $60 (rabbits), $75-$100 (cats), $75-125 (dogs). 562 Camp Horne Road, Ben Avon Heights. 412-847-7000 or
www.thinkingoutsidethecage.org
Animal Care and Welfare Inc.
Adoption fees: $50 for cats and $200 for dogs. 316 Noll Road, Georgetown. 724-573-4665 or
www.animalcareandwelfare.org