This fall's comedy season is unusually well fleshed out in advance. And we all could use a laugh right about now.
Theater-scale touring acts include such perennial faves as Brian Regan (Oct. 8), and Lewis Black (Nov. 12), both at Heinz Hall. Still, one of the season's hotter tickets is likely to be rising standup star Tig Notaro; the creative force behind the Amazon Studios series One Mississippi — she also plays "Barb" on Transparent, and won many fans with her candor about facing breast cancer (now in remission) — has a new memoir, I'm Just a Person. Notaro is at the Carnegie Music Hall of Homestead on Oct. 14. Other standup stars taking the stage at the Homestead Carnegie are former Late Late Show host Craig Ferguson, on Nov. 2, and Australia's Jim Jefferies, with his The Unusual Punishment Tour and frequently political material, on Dec. 3.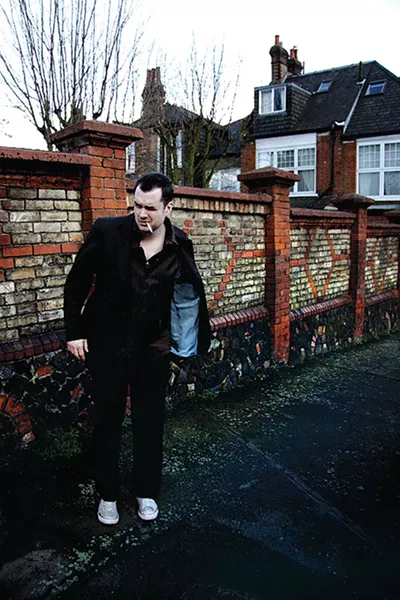 Jim Jefferies, Dec. 3 at the Carnegie Music Hall of Homestead
The Pittsburgh Improv likewise has a mix of familiar names and fresh faces. Harland Williams visits Sept. 30-Oct. 2; Bill Bellamy comes by Oct. 28-30; and Sommore's back Nov. 18-20. On Oct. 27, Pittsburgh gets its first look at Nemr Abou Nassar, a big force on the comedy scene in his home country of Lebanon who's currently in the midst of a U.S. tour.
Photo courtesy of Maria Abou Nassar
Nemr Abou Nassar, Oct. 27 at the Pittsburgh Improv
Pittsburgh these days has its own thriving homegrown comedy scene, with open mics all over town and regular showcases at spots including Club Café. Especially vibrant is the improv-comedy side of things. Improv lives at venues including Downtown's Arcade Comedy Theater, with multiple weekly chances to watch performers and troupes spin laughs out of thin air. One example: the monthly Comedy Royale, which gathers local short-form improvisers and pits them against each other in a "no-holds-barred" competition, with the audience members as judges. Upcoming Comedy Royale dates are Fri., Sept. 16; Oct. 21; and Nov. 18.