In the days immediately following Donald Trump's election, some people took to the streets in protest while others looked (mostly unsuccessfully) for a bright side. A few people tossed around that evergreen phrase, "at least punk will be good again."
The idea, of course, is that protest and political unrest breeds great art. But at best it's a feeble, tongue-in-cheek attempt to find a silver lining; at worst, it's offensively tone-deaf (looking at you, Amanda Palmer). Sure, the Reagan era saw a lot of great punk songs, and the G.W. Bush years spawned their share of good, angry political music. But ultimately, it's important to remember that it's not about the songs. It's about what the songs and the artists who made them stand for and represent. And now more than ever, it matters what sort of action those songs inspire.
As Krystyna Haberman, who fronts the Pittsburgh-based punk band Peace Talks, puts it, "I would trade the best punk or hardcore record of a lifetime to keep all my friends safe." Reagan and Margaret Thatcher might have inspired some great tracks, but, she says, "There's plenty of stuff to make music about that doesn't involve people's real lives being on the chopping block."
Still, Haberman and other personalities from the local music scene say politically minded musicians and artists will have a role in the new year as we approach a president who at best is seen as a loose cannon, and at worst … something much worse. But, they say, now is not the time to turn and run. If things are going to change, artists will play a big role.
Trump is about to be president. And for Haberman, that means it's time to get serious and refocused about the fight. "I grew up going to protests … where a lot of the people there were punks and were radical, and I think it became a parody of itself. It lost some kind of soul or heart, then it led a way to a weird apathy period," she says. "I hope we're coming to the end of that."
To that end, Haberman would like to see more benefit shows — "Being an insular, self-serving institution is not good for us," she says — and she wants the punk community to better function as a support system for people of color, members of the LGBT community and other marginalized groups. "Keeping people safe is the hugest priority for a lot of us. … We need to be aware of our surroundings and looking out for each other.
"As far as our band goes, I just want to continue to be an example of not being afraid to stand for, or say something. One of our songs says, 'Your backbone is worth its weight in gold,' 'cause that's what you've got. We all have personal power and that's what's going to support you and that's what's going to support other people. You can't look around for someone else to solve it, it's in front of you. And other people will join you once you take that step."
Tom Breiding, the musician-in-residence for the United Mine Workers of America and a lifetime honorary member of that union, knows how influential music can be. His songs helped bring attention to the plight of mine workers, helping them to win back pensions and benefits in 2013. Those battles, like so many union struggles throughout history, were won through worker solidarity. But Breiding says that has changed.
"The idea of solidarity is an idea that is really disappearing in America and among the work force," he says. While, historically, union members have voted Democratic, this election season saw coal-country voters backing Trump, even as Republicans blocked the Miners Protection Act, jeopardizing the health care and pensions of retired mine workers. Many felt they had little to lose by voting for Trump. But Breiding says that the fact that active workers are voting against the interests of retirees goes against the longstanding union principle that "an injury to one is an injury to all, where we all stand together we can get things done."
"I think that goes back to the decline of labor unions themselves," he says. "Many people just don't realize that they're just tying their own rope."
But, while there's plenty to be discouraged about, Breiding plans to continue devoting himself to using his art to strengthen the union. "I am a little bit optimistic, because you almost have to hit rock-bottom before you make a change," he says. "I think what a lot of my peers and fellow artists have seen is that we've hit rock-bottom. I know it's going to light a fire in a lot of other artists. With me personally, not much has changed. I'm still doing what I set out to do four years ago with the mine workers."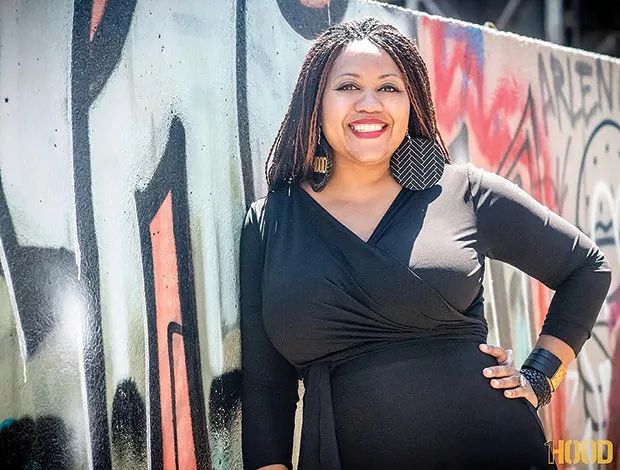 Photo courtesy of Leah John
Celeste Smith
Celeste Smith, CEO of hip-hop and activism collective 1Hood, has a similar mindset. "We do vote and encourage people to vote their own interests, but it's never been about an election," she says. "It's always been about the work." While many where shocked by Trump's rhetoric, it "was something that I was aware existed. When you're into activism, you see it," she says. For 1Hood, "it's still business as usual. We keep fighting because certain things have not changed."
Smith says artists need to "find their community," find their cause and focus on it. But it's not enough for the rest of us to simply offer fandom, or emotional support: Artists need help in more tangible and, specifically, financial, ways. "I think more artists need to band together, unify and believe in themselves. Otherwise, people aren't going to value what we do. Just like with activism: People don't mind activists taking to the front lines and risking their necks and going to jail. We cheer! But we won't support those same artists financially."
That's a philosophy that 1Hood in general, and Smith in particular, has championed for a long time. This coming year, the collective has plans for a new program that will help artist/activists learn how to make their art a sustainable livelihood — a concept that seems like a pipe dream for many artists, and isn't even on the radar of many who enjoy the artistic output of their neighbors. "The artist community isn't just performers; it's presenters, it's promoters, it's even people who own buildings," Smith says. "Artists … don't make a livable wage, so a lot of them have difficulty even paying rent." Now more than ever, in other words, it is the responsibility of all of us to stand up and take care of those who are speaking loudest against injustice.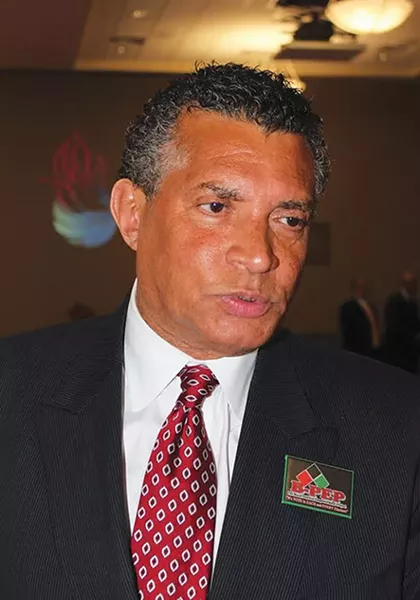 Photo courtesy of Ricco Martelli
Tim Stevens
For Tim Stevens, like other longtime activists, Trump's election wasn't a wake-up call. He's had his eyes wide open for decades fighting battles for civil and human rights, sometimes, it seems, over and over.
Stevens, who has been involved in community affairs for almost five decades, is CEO and chairman of the Black Political Empowerment Project. He's also a noted vocalist and musician himself. Of particular concern to him is the direction of the U.S. Supreme Court, and the protection of voter rights.
"It does feel like you're fighting battles that we thought we had won," he says, his authoritative singer's voice rising slightly in frustration. "Twenty years of my life, black people couldn't vote in certain parts of this country … I thought we fixed that in 1965! And now we're talking about going into 2017, and we still worry about what some people will do about voting rights." But while Stevens doesn't mince words about his concerns for the coming years, he encourages artists — and everyone else — to approach things with a practical and, when possible, positive attitude.
Stevens' advice to other members of the music community is direct and concrete: Use your talents to support specific organizations. If there's a cause you back, volunteer to perform at fundraisers and events. The most important thing is to move past emotional reactions and take action.
"Some people have a bigger pulpit than others, obviously, but we all have an opportunity to do something, besides complain," he says. "Those who are musicians and vocalists, we can raise our voices in song, we can raise our voices in other ways as well.
"Those who play instruments … all those instruments can create a harmony of another movement: a harmony in support for organizations for which they have respect and admiration."