For the past several weeks, organizers of Pittsburgh Earth Day have been teasing on social media that a surprise DJ would be spinning at a pop-up dance party in Oakland's Schenley Plaza as part of the April 22 celebration.
Now, the secret is out. Organizers tell City Paper that they have tapped Luke Miller of Lotus, who DJs under the moniker Luke the Knife, to perform a 90-minute set beginning at 4:22 p.m. Pittsburgh's own DJ Nugget will open the show at 2 p.m.
Miller has spent nearly 10 years contributing, on both guitar and keys, to the sound of Lotus, a self-described "Jamtronica" collective. Touring often with the band, Miller has worked to provide an aural complement to some of Earth's most scenic locales at dance festivals around the world. Lotus' genre-spanning sound speaks to the diversity of global culture.
Miller took his first tentative steps toward the DJ booth in 2012.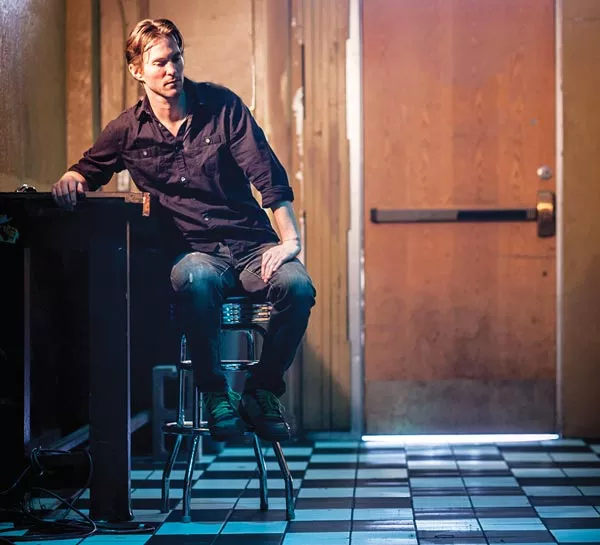 Photo courtesy of Focus 4 Design
Razor Sharp: Luke The Knife
"We had taken a little time off the road, and someone in Denver had asked if I was interested in doing a night at their venue," he says. Part of the appeal of the DJ approach was its ease and immediacy. "With Lotus, there's a whole band and lights and all these instruments, and I wanted something that was, like, super easy, could fit in a backpack, very mobile."
Miller entered the DJ arena with the goal of infusing his sets with the liveliness that informs Lotus. A fan of the days when disco and funk dominated the dance floor, he began offering those sounds in lieu of prevailing EDM.
In a nod to his Lotus roots, Miller's willingness to incorporate live instrumentation in his sets has played a large role in setting him apart from others working in the same scene.
And it's clearly something the fans enjoy.
"At a lot of the shows, when the disco thing breaks out, people will be like, 'Whoop! Whoop!' When that hits, I know I got 'em," he explains.
The underlying message of Earth Day is that maximum participation will provide maximum results. As such, Miller wants everyone dancing. By celebrating danceable funk and disco beats, Miller strives for a universal appeal.
"[That music] has a simplicity to it that connects — it has a timeless quality to it," Miller explains. "It doesn't have a lot of big peaks and valleys. It's more of a continuous beat [that] keeps people grooving the whole time."