Drummer Allison Miller's performance at Club Café is something of a homecoming. "When I was in college [in the early '90s] I used to see Roger Humphries at Club Café when it was Cardillo's," Miller says. "I'd go every Sunday. I idolized him and I loved the Pittsburgh scene back then."
While jazz was the basis of her studies at West Virginia University, since moving to New York upon graduation she's split her time between players like adventurous saxophonist Marty Ehrlich and tours with songwriters like Ani DiFranco. Anyone at Brandi Carlile's show at Mr. Small's Theatre in January, for example, saw Miller on the drum kit.
As much as she enjoys being the hired gun, she also leads her own projects. "Over the years I've realized I have to make my own music and do my own thing as well, because if I don't, I'm not spiritually fulfilled," she says. "I'm not the kind of person who can just do one thing. I have to do a lot of different things."
Miller took advantage of a rare month off in 2008 to start writing for her second release as a leader. Boom Tic Boom, which hits the street the same day the drummer hits Pittsburgh, features compositions rooted in simple melodies and straight-ahead rhythms which get pushed and stretched in a style akin to more avant garde players.
Whether the band on Boom Tic Boom reworks Hoagy Carmichael's old standard "Rockin' Chair" or takes control of a tricky rhythm on "Cheyenne," the music has a modern bite to it. Pianist Myra Melford developed a strong reputation over the past 20 years as a prolific leader, combining free improvisation with studies of Indian music and its possibilities. Bassist Todd Sickafoose, like Miller, dabbles in both singer-songwriter music (he also played with DiFranco) and jazz. Violinist Jenny Scheinman is something of a critic's darling for her double life in improvisation and country folk, along with appearances with Norah Jones.
Considering everyone's schedules, it's a miracle this band of leaders found time to tour together for a week. "Unfortunately I've picked three musicians who are virtually as busy as I am, if not busier, and no one's ever available," Miller says with a laugh. The rarity of getting jazz musicians of this level to Pittsburgh -- let alone four at once -- makes this a show a momentous event.
Allison Miller's Boom Tic Boom with Jeff Berman's Early Warning 7:30 p.m. Tue., March 23. Club Café, 56-58 S. 12th St., South Side. $8 ($10 day of show). 412-431-4950 or www.clubcafelive.com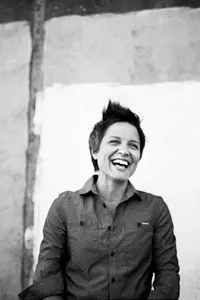 Sometimes hired gun, sometimes bandleader: Allison Miller