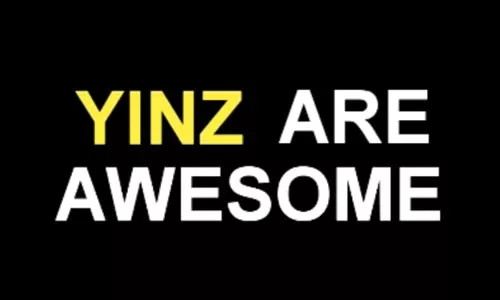 Less than a month after posting its latest music video, local a cappella group In Acchord has already garnered more than half a million views on YouTube -- but not because of a sudden interest in barbershop-style music. The video, "Steel Defense," is a Steelers-themed parody of Lady Gaga's "Bad Romance," with group member Addi Twigg singing lead over a midi backing track. In Acchord founder Daniel Klein says his wife, Donna, suggested they parody Gaga.
"Steel Defense" follows in the tradition of songs the group put together for the Steelers' past two Super Bowl runs: 2009's "Steeler Ladies (Put a Ring on It)" and "Go Steelers" (a parody of The Munsters theme). And plenty of other local musicians are getting in on the act as the big game approaches.
Rock band Gene the Werewolf took a different approach, updating the classic "Steelers Polka" at the behest of friend and local concert promoter Brian Drusky. The song dates from the mid-1970s, written and recorded by Jimmy Psihoulis for the original Steel Curtain teams.
"Really no one had done an updated version," says vocalist "Gene," also known as Jon Belan of The Berlin Project and Punchline. "We decided to put our own twist on it, make it a Gene the Werewolf song." The result is updated, but not drastically so, with synthesized accordion and oom-pah-pah tuba sounds, true to the polka's roots.
The Steelers songs are currently the most popular tracks by Gene the Werewolf and In Acchord, but Belan and Klein have different takes on what that means for their respective groups.
"We were just going to make [the 'Steelers Polka'] an audio download, but I'm familiar with putting together video, so we made a YouTube video, and now it's got over 125,000 views," says Belan. "Once we saw how many views it was getting, we figured we might as well put some tags in the video to say 'Check out genethewerewolf.com!'"
In Acchord's Klein says the Steelers songs haven't brought much more attention for the rest of his group's music. But that wasn't the point anyway, he adds.
"Songs like this are fun," Klein says. "They go viral -- that's fun."