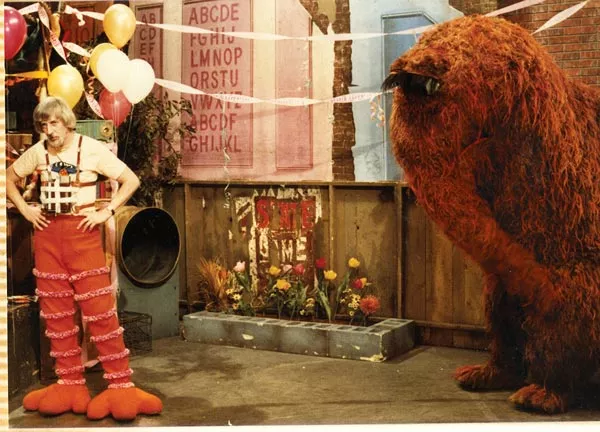 Photo courtesy of Debra Spinney
I Am Big Bird: The Caroll Spinney Story
Dave LaMattina and Chad Walker's warm doc looks beneath the yellow feathers of Sesame Street's iconic Big Bird, and finds Caroll Spinney, the puppeteer who has brought the beloved character to life for 45 years. Equal parts a profile of Spinney, a history of Sesame Street and an assessment of Big Bird's global impact, the film bounces around amiably, while occasionally drifting into shadows: Spinney's periods of unhappiness, the work-life balance of being an in-demand icon and on-set difficulties. But overall, the mission of Spinney/Big Bird is to be accessible and caring through it all. And nowhere is this better typified than during Jim Henson's memorial service, where Big Bird sings "It's Not Easy being Green." When an awkward pile of feathers can make everybody happy and sad, that's a puppet that has transcended its humble origins.