Abraham Lincoln: Vampire Hunter
Bam! Summer at the megaplex always means action, but there is truly an abundance of it this year. Strap in, it could get bumpy.
Searching for the origin of life only leads to trouble in Ridley Scott's sci-fi thriller Prometheus (June 8). As if our 16th president didn't have enough to do — Abraham Lincoln: Vampire Hunter opens June 22. The toy-turned-action-star is back in G.I. Joe: Retaliation (June 29), and the crime-fighting arachno-dude gets a do-over in The Amazing Spider-Man (July 3), as Andrew Garfield slips into the web-patterned Spandex.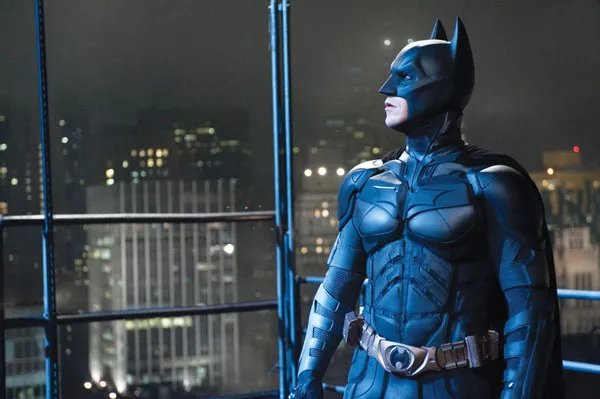 July 20 is already on Pittsburghers' calendars: That's when The Dark Knight Rises, the final installment of Christopher Nolan's Batman trilogy, partially filmed here last summer, opens. And will this version of Total Recall, starring Colin Farrell, be as good as the 1990 Arnold Schwarzenegger favorite? Discussions begin Aug. 3. That same day, reluctant spy guy Jason Bourne is back, now portrayed by Jeremy Renner, in The Bourne Legacy. Expendable? Not at all! The he-men are back in The Expendables 2 on Aug. 17. Looking for laughs? Fans of Adam Sandler's man-child roles can watch him being a terrible dad in That's My Boy (June 15). In Seeking a Friend for the End of the World (June 22), Keira Knightley and Steve Carrell make each other laugh despite the impending doom (June 29). Steven Soderbergh aims his lens at male strippers in a backstage comedy starring Channing Tatum and Alex Pettyfer; Magic Mike bares all June 29.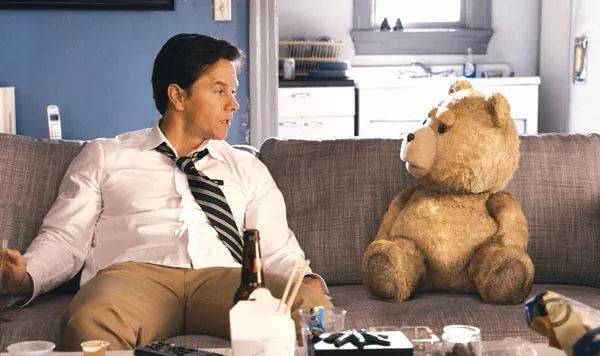 A man (Mark Wahlberg) must deal with the come-to-life childhood teddy bear that's never left his side, in Ted (July 13). In Watch (July 27), some neighborhood-watch folks, including Ben Stiller and Vince Vaughn, discover their town is harboring space aliens. And just in time for the real election ramp-up comes The Campaign (Aug. 10), starring Will Ferrell and Zach Galifianakis as battling politicians.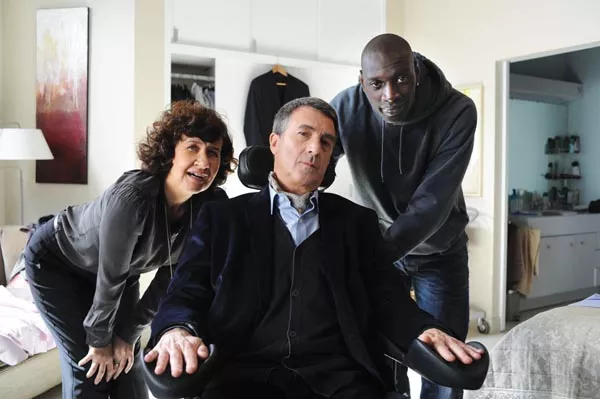 In more off-beat fare in June, look for Moonrise Kingdom, the latest bit of whimsy from Wes Anderson, about two runaway kids in the 1960s; and Lola Versus, in which Greta Gerwig learns to be single after being dumped. Also opening that month: the French heartwarmer The Intouchables, about a street tough hired to help a rich quadriplegic. After tackling Paris last summer, Woody Allen explores another European capital with an ensemble cast in To Rome With Love.
Crime takes no holiday: A California marijuana concern gets mixed up with the Mexican cartel in Savages, an ensemble film from Oliver Stone, opening July 6. And bootlegging is the crime in Lawless, a Depression-era thriller starring Tom Hardy (Aug. 31).
This summer also features two musicals: Rock of Ages (June 15), a splashy rom-com featuring a boy, a girl, a shirtless Tom Cruise and a whole mess of '80s hair metal; and Sparkle (Aug. 17), a Motown-ish melodrama set in the 1960s and featuring the late Whitney Houston.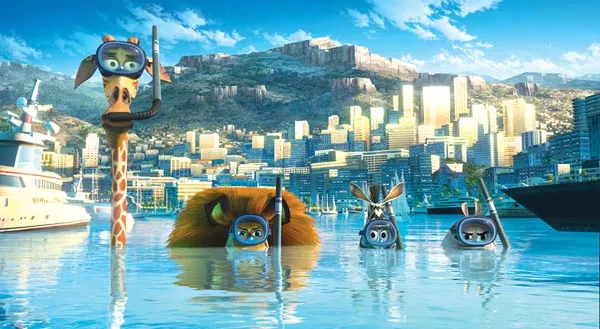 Madagascar 3: Europe's Most Wanted
Animated 3-D movies dominate the kid-flicks this season: Those globe-trotting zoo animals hit another continent in Madagascar 3: Europe's Most Wanted (June 8); Pixar lets a girl rule in Brave (June 22), an action comedy about a Scottish lass who's quite the archer; afloat on their glacier (now an iceberg), prehistoric animals encounter pirates in the comedy Ice Age: Continental Drift (July 13); and kids take on zombies in ParaNorman, a stop-motion comedy opening Aug. 17.
In early June, Pittsburgh Filmmakers will host a series of 12 free art-related documentaries (subjects range from print-making to Charles and Ray Eames to art theft); films screen in conjunction with the Three Rivers Arts Festival. Also booked for Filmmakers in June: Headhunters, a Norwegian crime thriller; First Position, a doc on a ballet competition; and the Lebanese dramedy Where Do We Go Now? The warmer weather means area drive-ins are open, and Pittsburghers can also walk in to several city parks for outdoor films: The Cinema in the Park series returns on June 9, with recent family faves including Puss in Boots and The Muppets. The annual Moonlit Matinee series of films from the 1970s and '80s at the Oaks Theater in Oakmont is already underway; look for Animal House and Fast Times at Ridgemont High. Surf's up, dude.