Live Nation Press Release
Wiz Khalifa eating Primanti's
On July 20, Wiz Khalifa returns to Pittsburgh for a performance at KeyBank Pavilion. To celebrate his homecoming, the multi-platinum selling artist created an exclusive Primanti Bros. Sandwich.
The Black and Yellow sandwich - available at all Pittsburgh Primanti's locations now until the July 20 show - is a half-pound of angus sirloin beef, a quarter pound of roast beef, plus bacon, topped with a special blend of Cheese Wiz sauce, French fries, coleslaw, and tomato - all packed between two thick slices of Italian bread.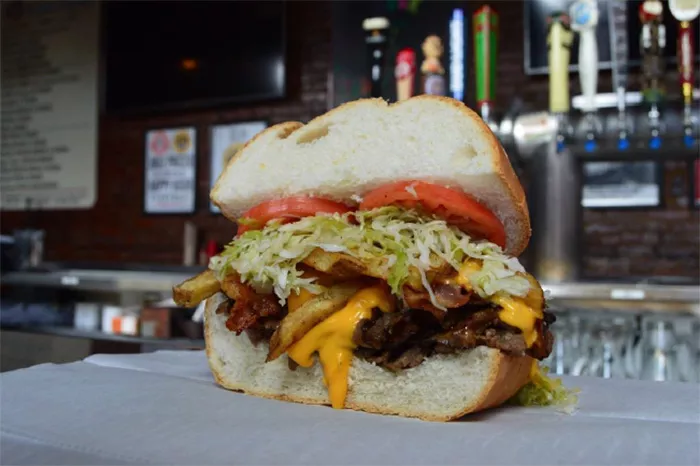 Live Nation Press Release
The Black and Yellow
Don't have tickets to the show yet? Live Nation and Primanti Bros. will host Wiz Wednesday on July 10th at Primanti's in Market Square. From 1-3 p.m., one lucky fan (the 420th person in line) will receive four free tickets to see Wiz Khalifa. Joining Wiz during his performance at KeyBank is French Montana, Playboi Carti, Chevy Woods, and more. <!—————EndFragment—————>