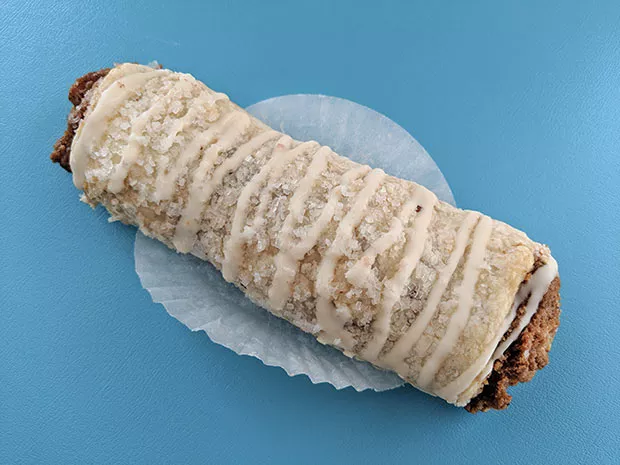 CP photo by Lisa Cunningham
Location:
Oakmont Bakery, 531 Allegheny Ave., Oakmont
Ambiance: I ate this at my desk beside a pile of paper, a dirty keyboard, a half-full Coke can and various highlighters.
What we ate: Cinnamon NY Stick

Cost: $1.70

Hot Take: Packed solid with a cinnamon filling and topped with icing and sugar, this sucker is heavy! Seriously, you could use these pastries as hand weights. They're each 7" long, flaky and absolutely delicious. I meant to save half for later, but failed. One day after eating, I'm still finding crumbs.