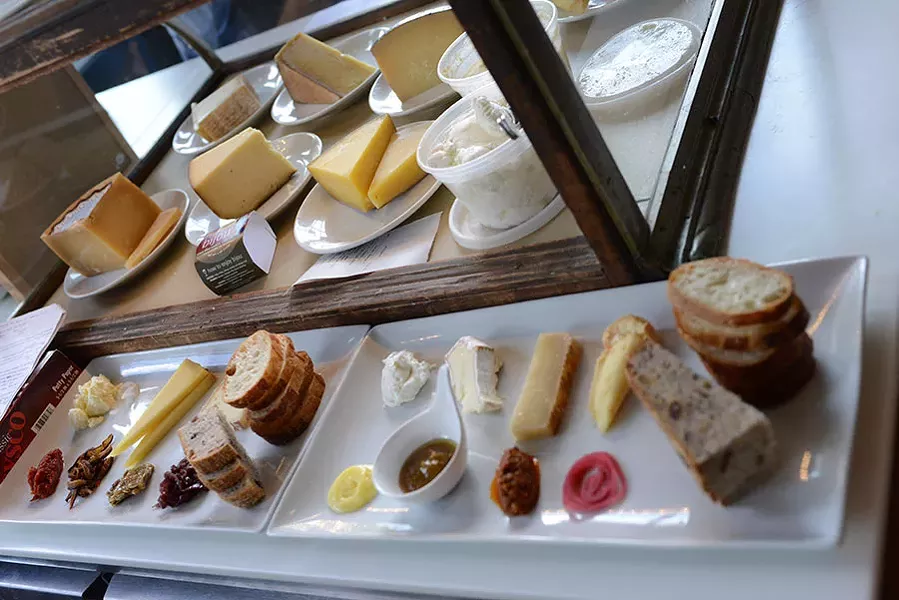 Photo courtesy of Brian Keyser
Composed cheese plates at Caselulla
It's all about the big cheese ... which is consequently, cheese. Brian Keyser loves cheese so much he opened two restaurants centered around it and wrote a book about it. This week, we're dropping in on a class at Caselulla @ Alphabet City's cheese school to learn some of the basics from Keyser and Susan Faigan, the cheese-school coordinator. Faigan's interest in cheese was ignited on a trip to Italy in 2000, and she's since devoted her working life to it, with stints at distinguished cheese-makers in California and helping to develop programming at her alma mater, the California Culinary Academy.