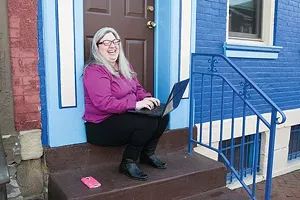 CP photo by John Colombo
Sue Kerr, winner of Best Local Blogger
Born and raised in West Mifflin, Sue Kerr has been blogging since 2005. She founded Pittsburgh Lesbian Correspondents and serves as its editor-in-chief. She also blogs for The Bilerico Project and BlogHer, and has begun a new project, Amplify, to document LGBT voices in Western Pennsylvania.
Other Finalists
2nd: PittGirl
3rd: Ya Jagoff