Afie Jurvanen was a prominent session player in Toronto, playing perhaps most notably with Feist, before setting out in 2008 with his solo project, Bahamas. His 2014 album Bahamas Is Afie was one of Canada's most lauded releases of the year, ending up No. 1 on CBC radio show Q's list of 2014's best albums. Jurvanen comes to Club Café Wed., Jan. 14, for his first show in Pittsburgh ever; he spoke with CP last week from his home in Toronto. A longer version of this interview appears on our music blog, FFW>>.
What was the idea behind the name of your latest album, Bahamas is Afie?
I think the idea was just a way of acknowledging my name in the music, and I felt like it was a nice time to do that, because I as a person feel a lot more comfortable with where I'm at and who I am, and I think that's reflected in the album I made. When I first started playing, I didn't really know what I was doing, and it was much easier just to be Bahamas, not be Afie Jurvanen.
Do you feel like you honor the guitar or concentrate on your guitar parts more than the average singer-songwriter?
I have so much admiration and reverence for the guitar. I've sort of had this 20-year love affair with it. I think it's inevitable that it forms who I am as a musician, but I try not to focus on it. I try to write songs that appeal to not just me but hopefully a wide range of people. And if you make it all about the guitar, you alienate a lot of people.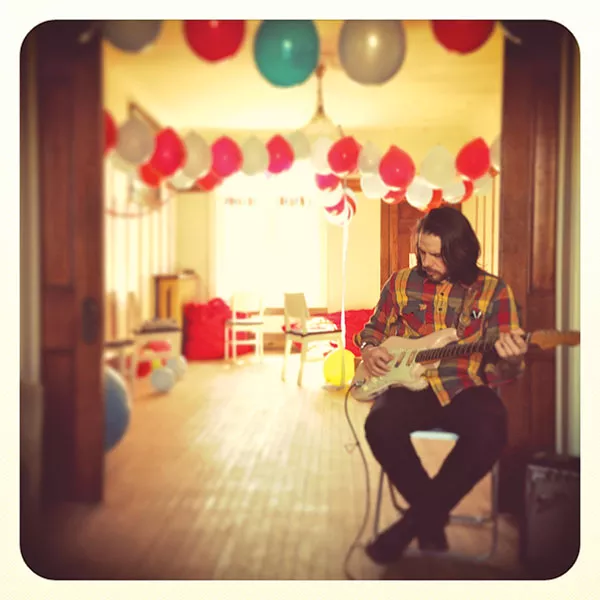 You seem to draw from your own life in your writing.
For the most part I usually sing in the first person, and often those are my ideas, my feelings, and just as often, I'm translating my family, my friends, the people around me, and creating some kind of narrative out of that.
I'm still trying to write a better love song, all the time. I'm not sure why. There's very few of them out there that have this quality that I like: the ability to be a very, very sad song, but also full of love. I think of a song like "You Were Always on My Mind," by Willie Nelson: It has all of those qualities. I try to think about that when I'm writing.
You're often referred to as a "roots" or "folk" artist. Do you identify with that term?
I love folk music, I love roots music, and I play a whole lot of acoustic guitar. The only thing that I'm always wary of is: I hope I'm not doing anything that's "retro." I don't really want to get up there and say I'm a folk artist and have suspenders and a banjo and sing about traveling on freight trains and stuff like that. It's not relevant to my life, and I think it's not relevant to many people's lives at this point. Finding a way to sing about the time that I live in and things that are personal to me, that's something that I think about a lot more.