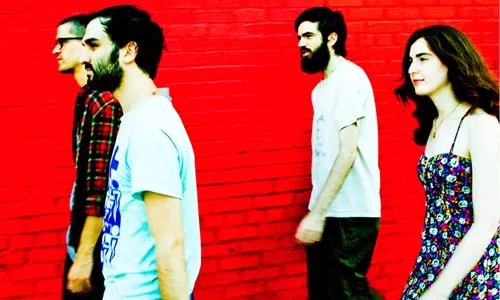 Victoria Jacob
L-R: David Robbins, Eric Harm, Patrick Stickles, Amy Klein
Late word here in the music department is that Titus Andronicus, the well-thought-of rock/punk/indie band with singalong choruses and Civil War imagery galore, is playing this Sunday night (Feb. 13) in a show put on by the CMU Activities Board. I thought I'd let you know that. Because The Monitor was one of the more acclaimed albums of 2010, and because what the hell else are you doing on Sunday night? The Super Bowl happened last week.
The show starts at 8 p.m. and takes place at the Rangos Ballroom, which is in the University Center, which is that big long building to the left of the cut if you're looking from Forbes Ave. right in front of that sculpture with the people climbing the big pole. If you can't find it, ask somebody. They won't bite. Probably.