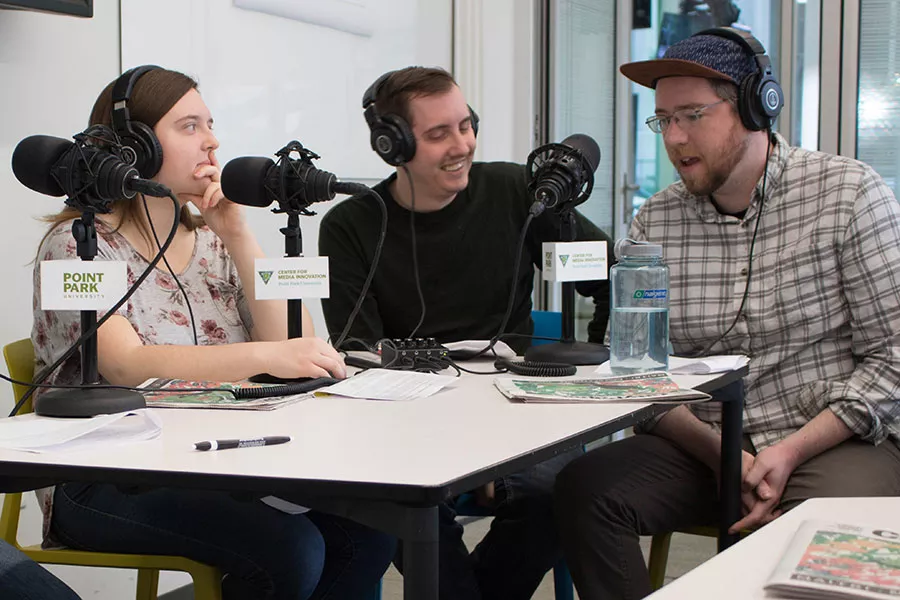 City Paper's Janine Faust, Ryan Deto, and Alex Gordon
In this episode of Pittsburgh City Podcast, we're discussing the daily life of a student journalist. CP managing editor/podcast host Alex Gordon and CP staff writer Ryan Deto are joined by news intern Janine Faust, who, this fall, will take over the Pitt News as editor in chief. We're also joined by students/future journalists from Mount Pleasant High School.
The Pittsburgh City Podcast is brought to you by Pittsburgh City Paper and the Point Park University Center for Media Innovation.