CP photos by Jake Mysliwczyk
Justin Timberlake at PPG Paints Arena on Fri., June 1, 2018
Justin Timberlake was true to his "Man of the Woods" tour. Our photo intern Jake Mysliwczyk was psyched to take lots of close-up shots of the popular singer at PPG Paints Arena tonight, only to discover that Timberlake spent a lot of time performing behind trees ...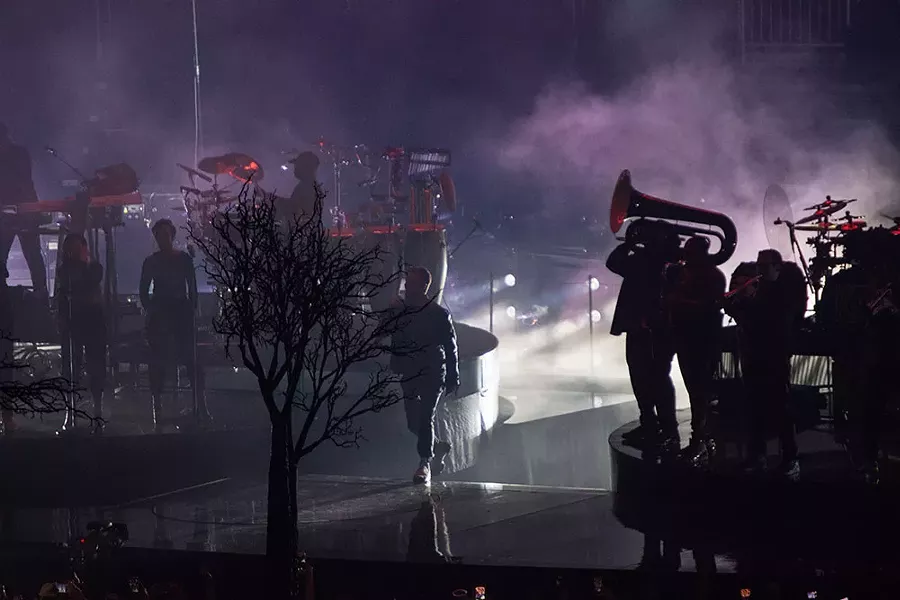 Justin Timberlake's silhouette.
But, it wasn't all bad. The singer eventually stepped in front of the branches, and Jake was able to get a few of those shots he was excited for.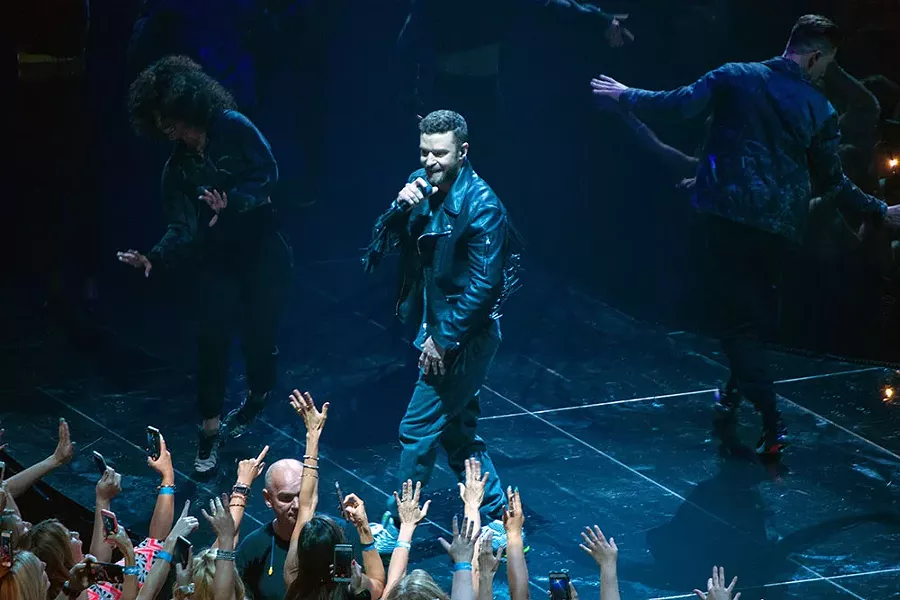 And this one! Check out those dance moves.
As for the rest of the night? Thank goodness for big screens. (I'm sorry baby, you know we tried.)