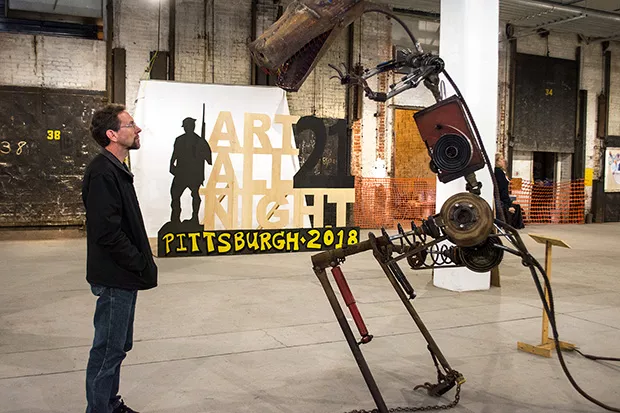 CP photos by Jake Mysliwczyk
Hundreds of local artists displayed their talents at Art All Night 2018.
Pittsburgh's skyline and President Trump were popular subject matters for artwork displayed at this year's
Art All Night
. This year's event — now in its 21st year, but in South Side for the first time after being held in Lawrenceville since 1998 — took place over the weekend from 10 a.m. on Saturday to 2 p.m. on Sunday.
The all-volunteer event showcased hundreds of local artists, and included live performances throughout the 28-hour period. The free annual art show is non-censored and non-juried and accepts one piece of artwork from anyone who wants to participate.
Here are some of our favorite photos from the weekend's activities: