CP photos by John Colombo
Mayor Bill Peduto's second inauguration on Wed., Jan. 3, 2018
Pittsburgh Mayor William Peduto's second inauguration yesterday at Soldiers and Sailors Memorial Hall in Oakland included remarks from special guests and performances by local musicians, including Joe Negri and the Westinghouse "High Steppin" Alumni Marching Band. Check out photographer John Colombo's highlights from the inauguration below.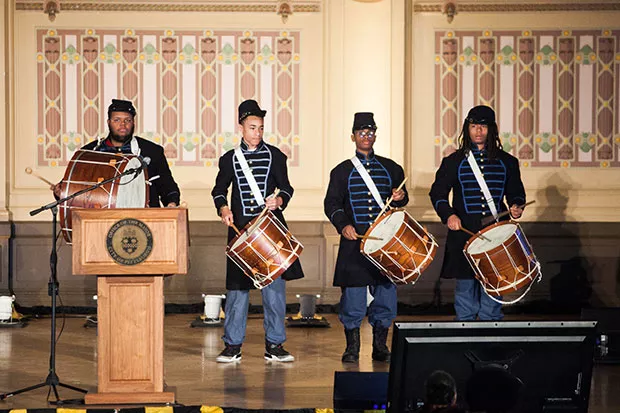 Peduto's outgoing Chief of Staff Kevin Acklin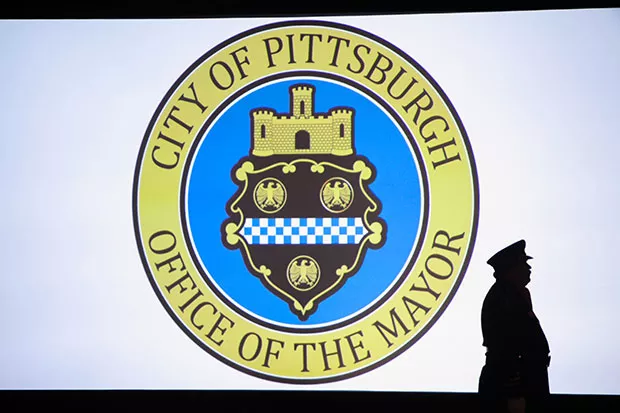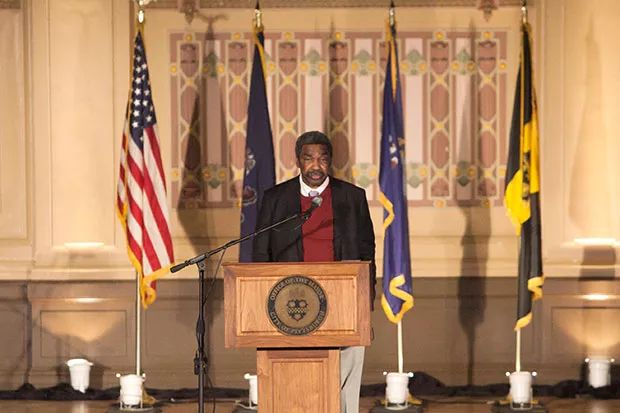 William Strickland Jr., community leader and CEO of Manchester Bidwell Corporation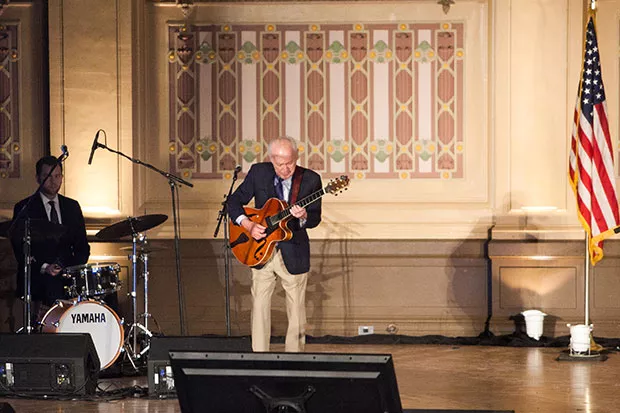 Pittsburgh musician Joe Negri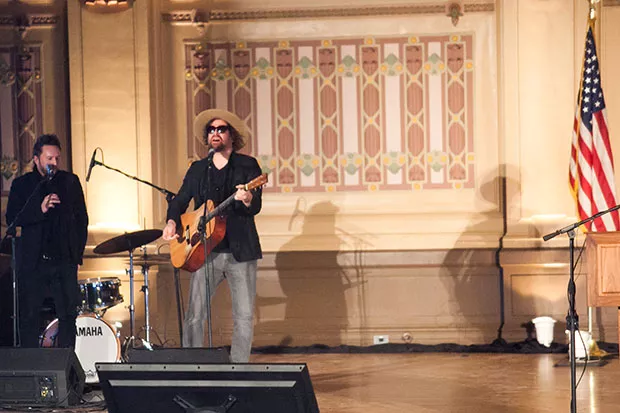 Michael Glabicki and Dirk Miller, of Rusted Root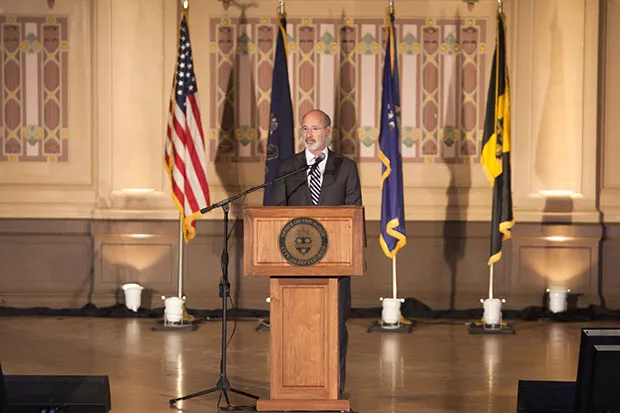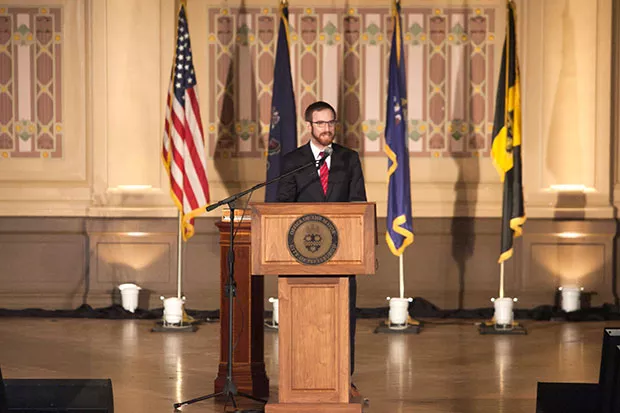 Pittsburgh City Councilman Dan Gilman, who is taking over as Peduto's new chief of staff
Mayor Bill Peduto takes the stage.