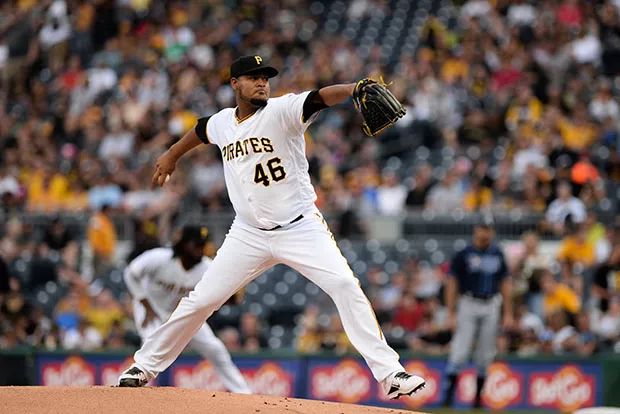 CP photos by John Hamilton
Starting pitcher Ivan Nova deals in the first inning. Nova allowed two runs over five innings.

Now that hockey season is over, local sports fans are putting their energy back into cheering on the Pittsburgh Pirates. At PNC Park last night, the team made those fans proud with a 6-2 win over the Tampa Bay Rays. Here are highlights from the game from photographer John Hamilton.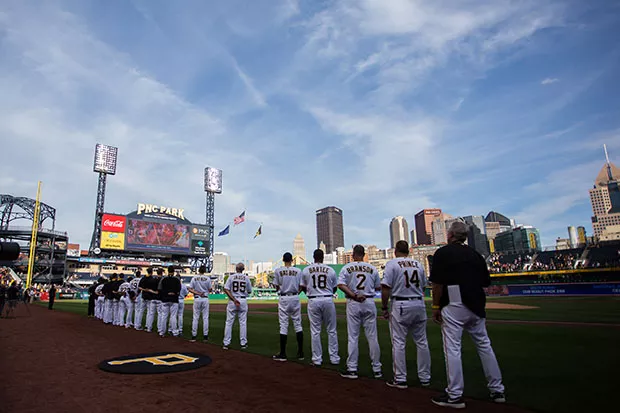 Pirates players stand on the field during the playing of the National Anthem.
Center fielder Andrew McCutchen narrowly misses a diving catch at the waning track.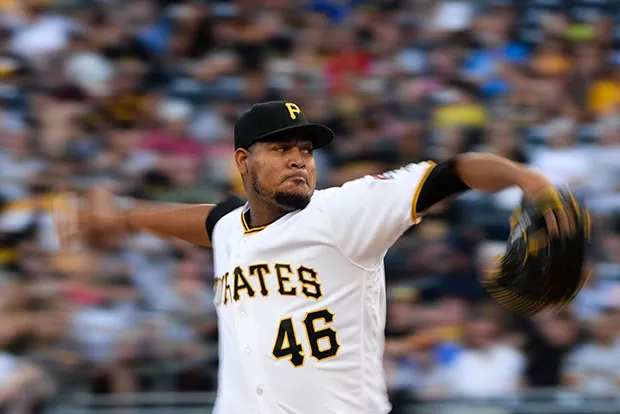 Ivan Nova didn't pitch into the 6th inning for the first time this season, but it was enough to earn a win.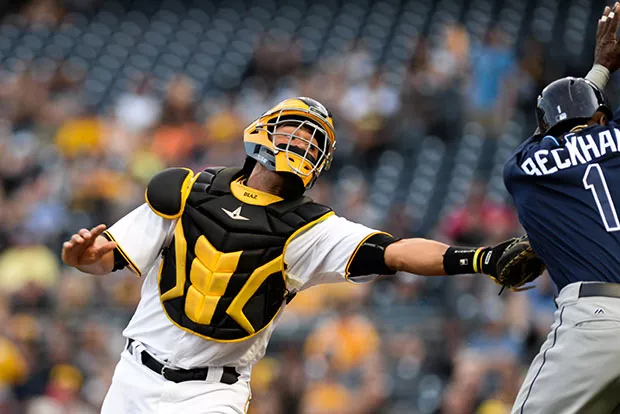 Catcher Elias Diaz reaches to tag out Rays second baseman Tim Beckman.
Andrew McCutchen fouls off a ball into the dirt. He scored twice on two walks in yesterday's game.
Andrew McCutchen rounds third headed for his first run of the evening.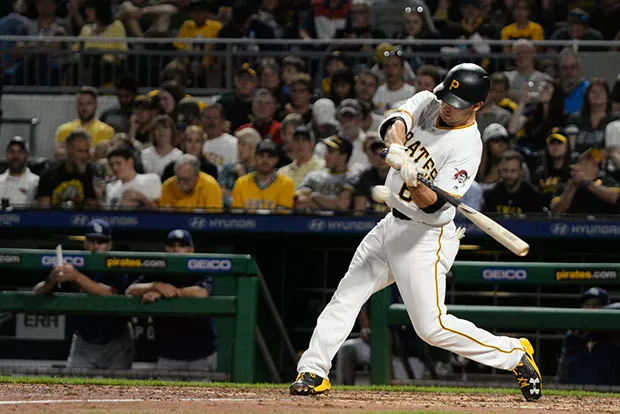 Second baseman Max Moroff fouls off a pitch. He went 0 for 4 on the night with two strikeouts.
Left fielder Josh Harrison makes an off-balance throw from the outfield.
Short stop Jordy Mercer applies a tag a bit late as the Ray's Logan Morrison slides in for a double.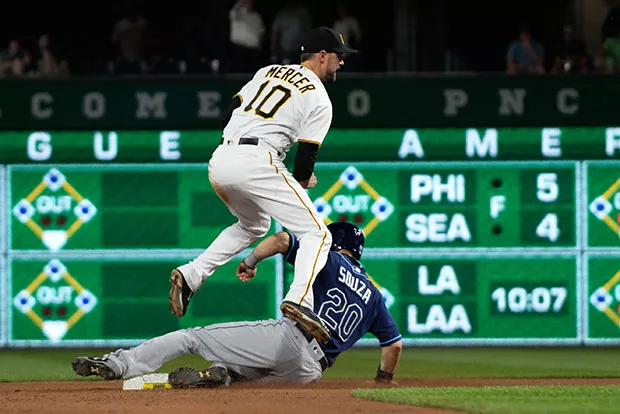 Short stop Jordy Mercer jumps over a sliding Rays player after trying to turn a double play.
Left fielder Josh Harrison and center fielder Andrew McCutchen walk back into the dug out between innings.
Jordy Mercer tosses a ball into the crowd between innings.
Josh Bell rounds the bases after hitting his 15th home run of the season.