CP photos by Jordan Miller
Sidney Crosby holds the Stanley Cup in the 2017 Stanley Cup victory parade.
Pittsburgh City officials say more than 650,000 people came Downtown today for a victory parade honoring the Pittsburgh Penguins' Stanley Cup Championship. While that number seems almost impossibly high — the city's population is a bit more than 300,000 and there are just 1.2 million people in Allegheny County — there were tons of people in town today and they were ready to party. It got so crazy, apparently, that the Pens'
Phil Kessel even signed
a screaming baby a la
Ricky Bobby
and
Donald Trump
.
Our photo intern Jordan Miller was on hand to capture the sights and sounds of today's parade. Check out her photos below, including highlights and a slideshow of 50 images.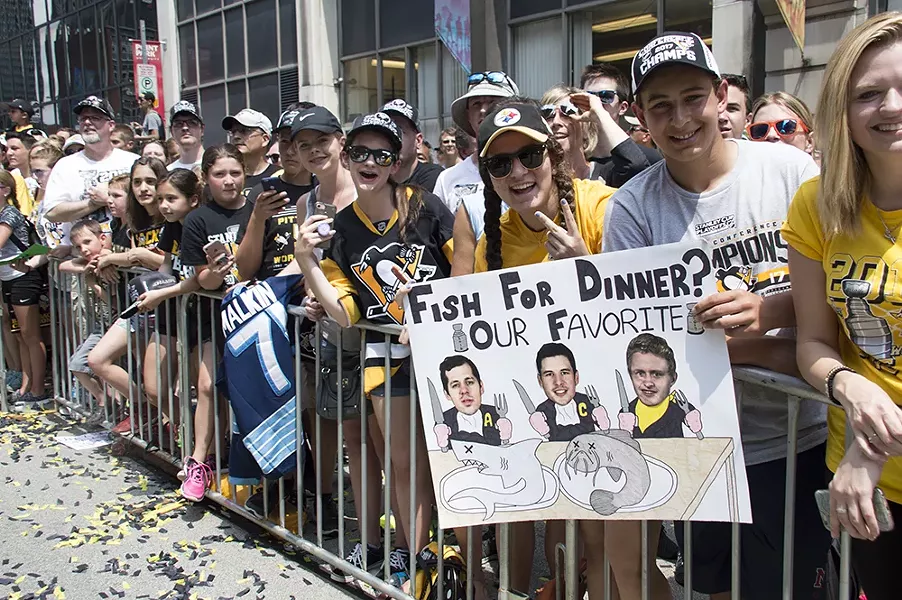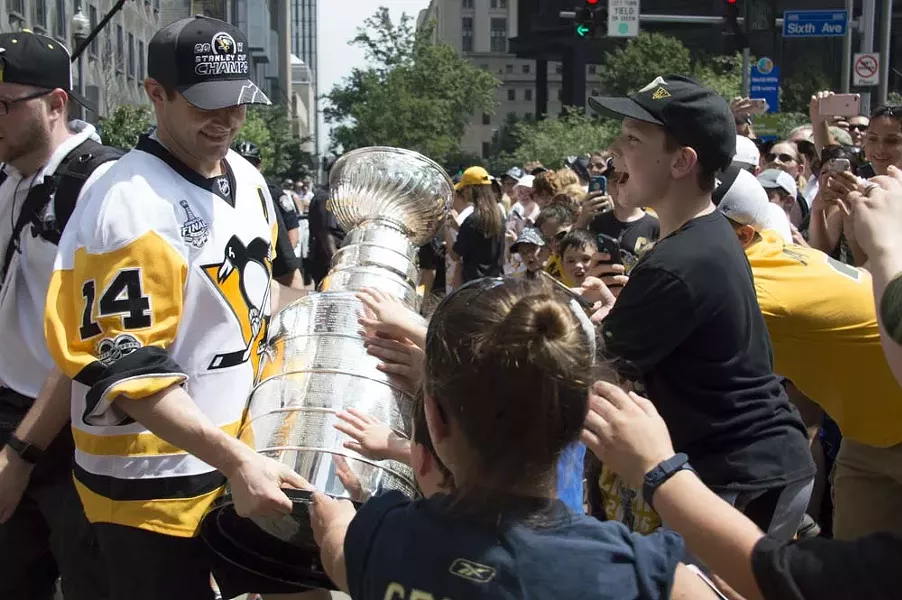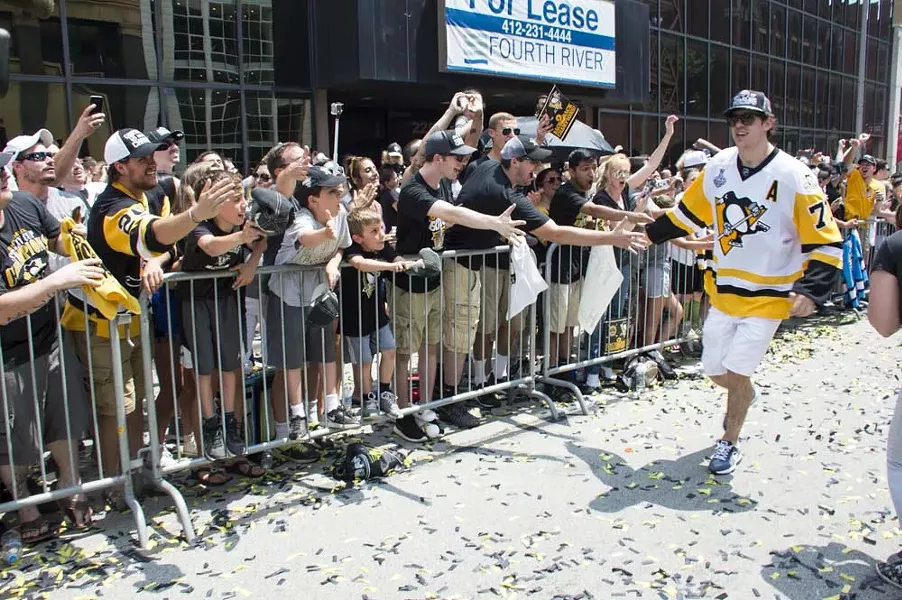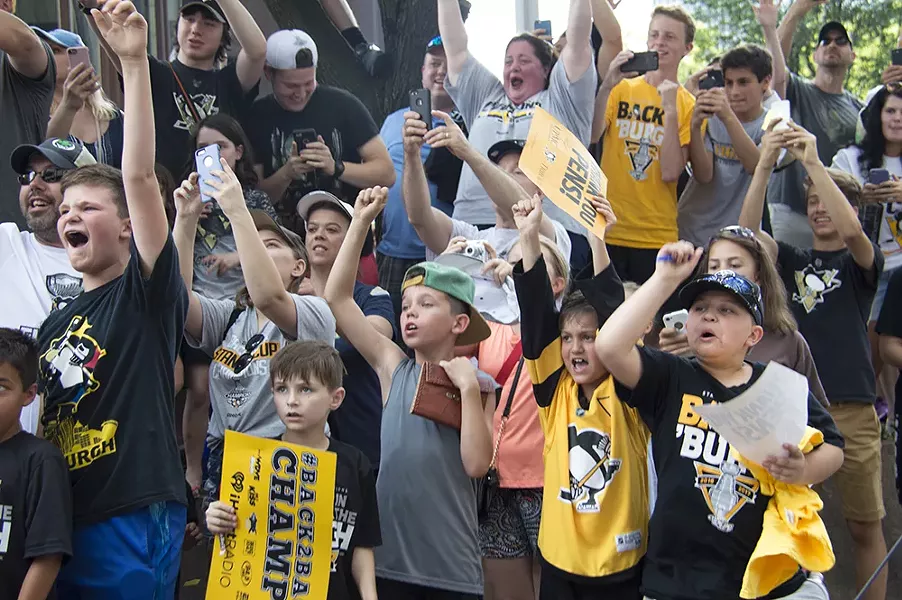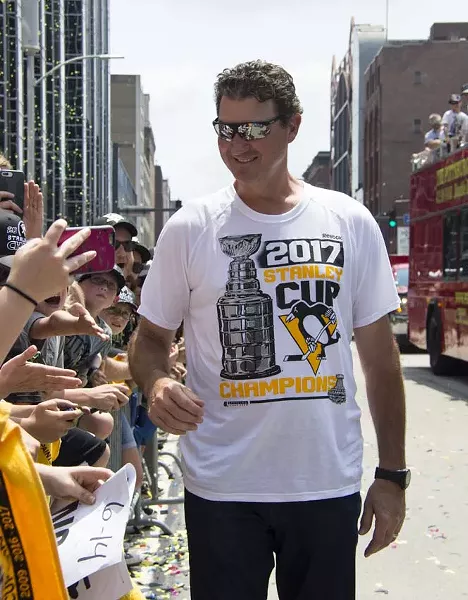 Penguins owner Mario Lemieux