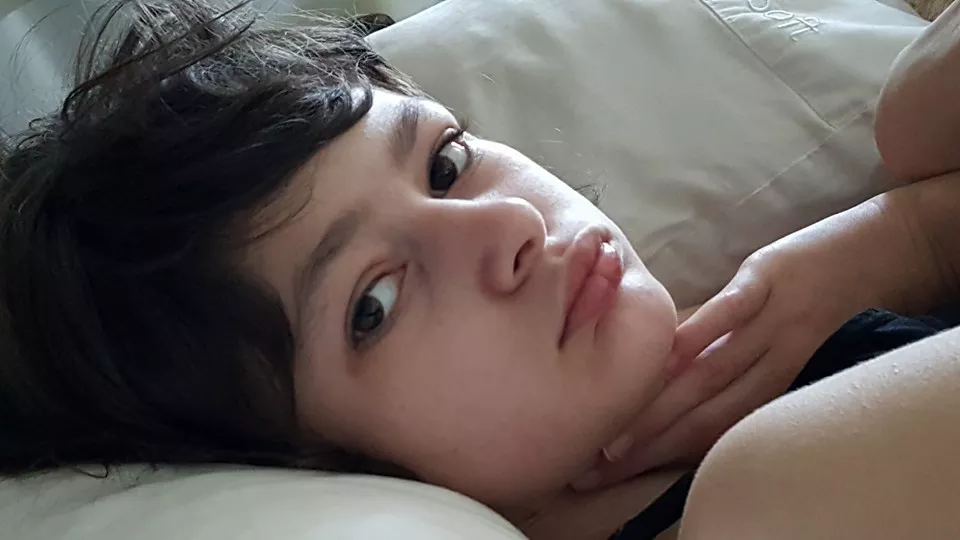 Courtesy of Heather Shuker
Hannah Pallas
A newly proposed piece of medical-marijuana legislation authored by Dauphin County Republican Ron Marsico would limit the amount of
THC
that can be present in medication and would require physicians and employees of dispensaries to take a course to be certified to administer the medication.
City Paper
obtained a copy of the bill Friday. House Majority Leader Dave Reed, an Indiana County Republican, said he expects medical-cannabis legislation to be brought to the House floor for discussion in the legislative session beginning March 14. It is unclear whether Marsico's bill will be the legislation brought forward. Marsico was out of the office until Tuesday and Reed's spokesman, Steve Miskin, has yet to return calls seeking comment.
The bill amends Senate Bill 3, the medical-cannabis legislation that passed the senate last year. While it makes some key changes to the
Courtesy of Heather Shuker
Pallas during a 2012 stay in an Intensive Care Unit
Senate bill, it seems to retain many of the original legislation's canons in regard to the types of delivery methods available and setting up the state's Health Department as the program's overseer. In fact, it gives the department the power to make necessary changes to the law without legislative approval.
The biggest changes come in the form of the limits on THC and the certification program. The legislation contains no explanation of why the THC (the psychoactive component of marijuana) limits were added, but it goes into detail about the purpose of the certification programs.
Under the proposals, doctors and pharmacists would have to take a four-hour course "regarding the latest scientific research on medical marijuana, including the risks and benefits of medical marijuana, and any other subjects deemed necessary …" Doctors would then be able to certify patients and caregivers.
Owners and employees of dispensaries would be required to take a two-hour certification course with a much more specific purpose in mind. The course will show the employees how to recognize "unauthorized suspected activity under this act and the regulations … including criminal diversion of medical marijuana and falsification of identification cards."
The entire bill can be read here:
See related PDF
Advocates for medical-cannabis legislation are hopeful that a vote will be held in March, but are cautiously optimistic.
"I was encouraged to learn that the House will hold a vote on my medical cannabis bill during its first week of session in March," says Democratic state Sen. Daylin Leach. "I'm eager to see how my colleagues want to amend the bill and am hopeful that the needs of patients will be the top priority."
Many patients and their families have grown tired of waiting for the medication while their children get sick. Parents
staged a sit-in earlier this week
at the state capitol. Several times,
CP
has written about 12-year-old Hannah Pallas, who suffers from a severe form of intractable epilepsy — a disease that cannot be controlled by the usual medications. Her mother, Heather Shuker, says the fight for legislation has gone on for nearly three years and in that time her daughter has gotten sicker.
"Look, I'm an optimistic person and I know this will happen. The question is just when," Shuker says. "In the time we've been fighting this, Hannah has definitely [regressed] to the point that she has atrophy of her cerebellum. Her brain is shrinking. She can't walk like she used to, she's not as coordinated.
"There's talk that the medicines she's on – a dose normally given to an adult
male – has played a part in this. We need to get her off these drugs and on something that has proven to work."
We'll have more from Shuker and an update on medical-marijuana legislation in Wednesday's issue of
CP
. In the meantime, you can read our past coverage of the state's long slog toward medical-marijuana legalization and the people affected
here
,
here
and
here
.