Here's what went down in the city of Pittsburgh this week:
1. As one elected official after another
across the U.S. promised to not accept Syrian refugees in light of the Paris terror attacks, Mayor Bill Peduto
affirmed support for bringing Syrian refugees to Pittsburgh
. "We want to provide [refugees] an opportunity to give their families all the opportunities they deserve here in Pittsburgh," he said.
————————————-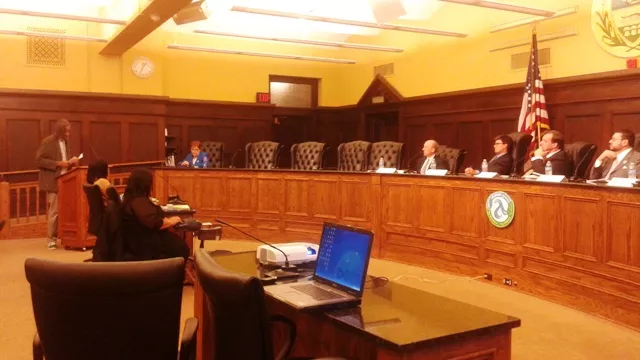 2. Monday night, more than 20 speakers testified
in front of the Allegheny County Sanitary Authority (ALCOSAN) board,
asking for assistance as water and sewage rates rise
. A board subcommittee is tasked with creating a community assistance program as ALCOSAN raises rates to pay for a multibillion-dollar federally mandated infrastructure fix. "One thing that motivates me is my ability to rise, wash my body and prepare for the new day. I must admit I've been in the position before where this holy ritual was not possible," Wallace Hamilton, of Swissvale, testified.
————————————-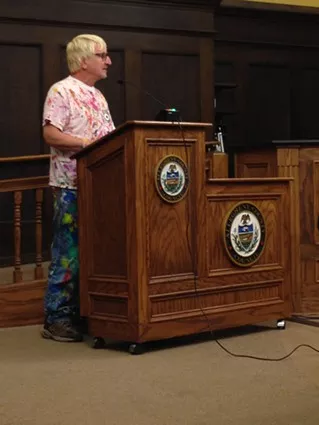 3. At Tuesday's county-council meeting
, an amendment to the county's public-art rule was passed 11-4,
striking the 2 percent allocation from public construction projects
that is supposed to go to a fund financing public artworks. Renee Piechocki, director of the Greater Pittsburgh Arts Council's Office of Public Art, said she was "disappointed" with the vote and suggested to the council that "rather than go back to zero, simply amend the bill so it functions better and then actually do it."
————————————-
4.
Mayor Bill Peduto and Pittsburgh Police Chief Cameron McLay met with the Pennsylvania Interfaith Impact Network
and other activists at Rodef Shalom temple, in Oakland. More than 1,000 attendees heard Peduto speak about increasing the number of police officers, creating more transparency in public schools, formation of the affordable-housing task force, and instituting a $15 minimum wage for city workers. Police Chief McLay spoke on public-safety and race relations: "We have been creating a strong process in the training of [ethics], and we are learning how to teach our officers about unconscious bias and procedural justice."
————————————-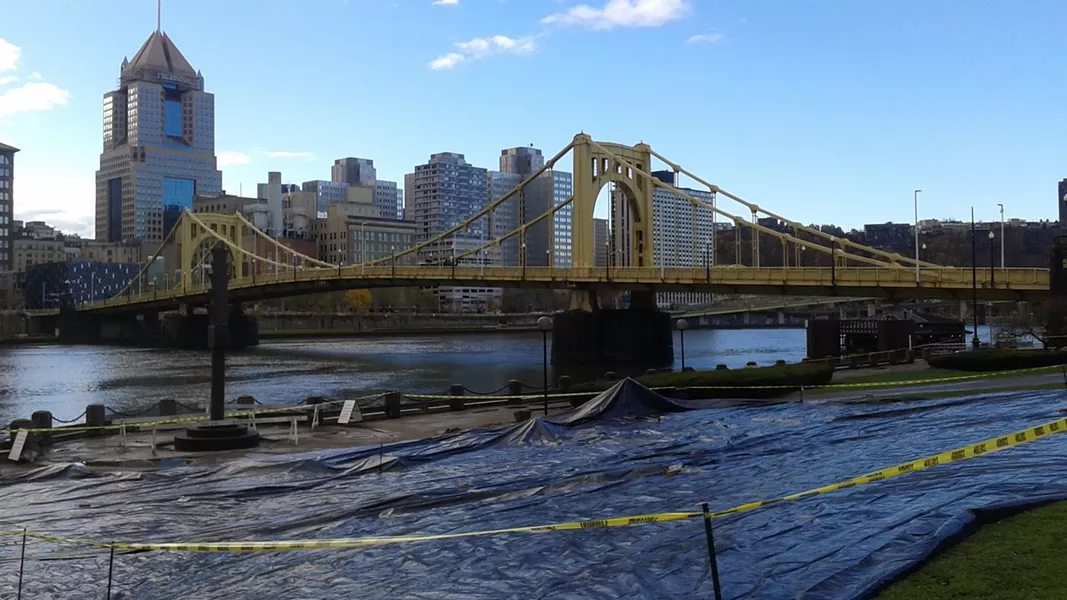 5. The City of Pittsburgh and economic-development and recreation groups
protested ALCOSAN's possible riverfront construction
by laying an 8,000-square-foot tarp on the banks of the Allegheny River. According to Riverlife, one of the groups that protested, in the past 15 years about $129 million has been invested in the city's riverfront parks system, with a return on investment of nearly $4.1 billion in adjacent riverfront development. "We have come so far as a city and community in revitalizing our riverfronts, to undo that investment would be a tragedy," said Stephan Bontrager, spokesperson for Riverlife.
————————————-
6. This week, Pittsburgh City Councilor Daniel Lavelle
, who represents District 6, proposed an
ordinance to decriminalize marijuana
. The ordinance would permit City of Pittsburgh police to cite individuals found in possession of a "small amount" of marijuana under a local ordinance as opposed to charging them with a misdemeanor-level criminal offense. Approximately 1,000 individuals are charged with a misdemeanor-level marijuana possession offense in Pittsburgh annually.
On Thursday,
Pittsburgh City Council listened to testimony
for and against adding "source of income" as a protected class against housing discrimination. The legislation would aid those who receive housing-assistance vouchers. "The vast number of [postings that say 'No Section 8'] on Craigslist points out the problem," said Barney Oursler, executive director of Pittsburgh United.
————————————-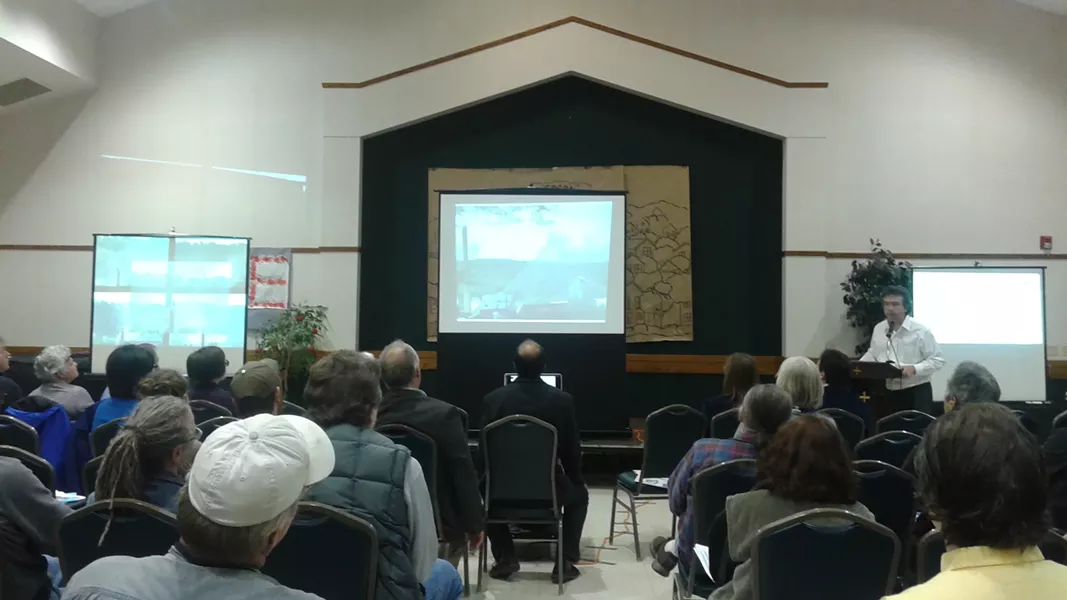 7. Representatives of the Environmental Protection Agency's Region 3
office attended a meeting in Ben Avon where residents asked EPA and Allegheny County Health Department to shut down the DTE Shenango coke plant. At the meeting, Carnegie Mellon University's CREATE Lab debuted the
Shenango Channel
, a website with video monitoring of visible emissions from the plant. EPA's David Arnold told the large crowd that what is seen in video footage of Shenango is "in my mind is totally unacceptable."
————————————-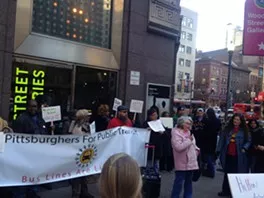 8. More than 30 people spoke Friday morning
to the Port Authority board, expressing their
desire for bus-service extensions to the North Hills, Penn Hills and Garfield
. This is the second consecutive meeting that saw a large number of residents directly addressing the seven board members present to request more service.
"On the weekends, we cannot get off this hill," said Garfield resident Kevin Martin, who takes the 89 route that runs only on weekdays. "We are trying to get to church or to the store, it is very difficult."
PAT spokesperson Jim Ritchie said that public comments submitted via email, telephone or letter will be accepted through November, and then the service suggestions will be evaluated by the board. According to PAT staff, more than 600 request have been submitted as of last week.
————————————-
Photo courtesy of the Western PA Humane Society
9. After more than a week of gracing the cover of City Paper
, our feline model, Tiger, was adopted from the Western PA Humane Society on Thursday. Humane Society staff described Tiger as a "very cool kitty." See the behind-the-scenes video of Tiger's photo shoot for
CP
here
.
And from the pages of this week's print edition:
Reporter Rebecca Nuttall explores an urban teaching program
in Pittsburgh. Launching this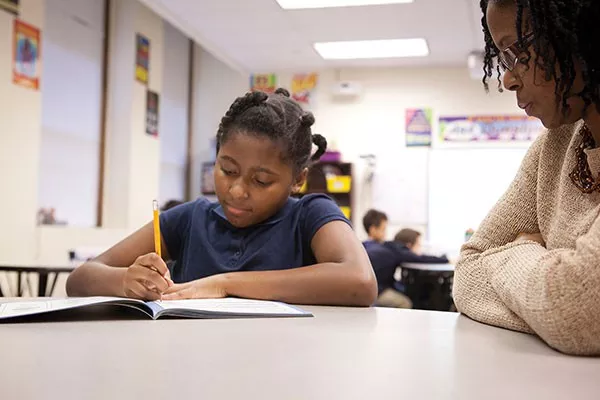 year from a partnership between Pittsburgh Propel schools and Chatham University, the Pittsburgh Urban Teaching Corps aims to to reduce teacher turnover in urban settings where instructors often get burned out, as well as to attract racially diverse talent in an effort to provide more students with teachers who look like them.
"Part of Propel's mission is to be a catalyst for change in public education," says Randall Bartlett, Propel's senior director of teacher residency, research, reporting and the arts. "We need to explore and implement new models for teacher education for urban students."
Read Rebecca's full
news feature on the Pittsburgh Urban Teaching Corps
.