This acclaimed play by dramatist and child educator
Ramon Esquivel
gets its final performances at the Pittsburgh Playhouse this weekend.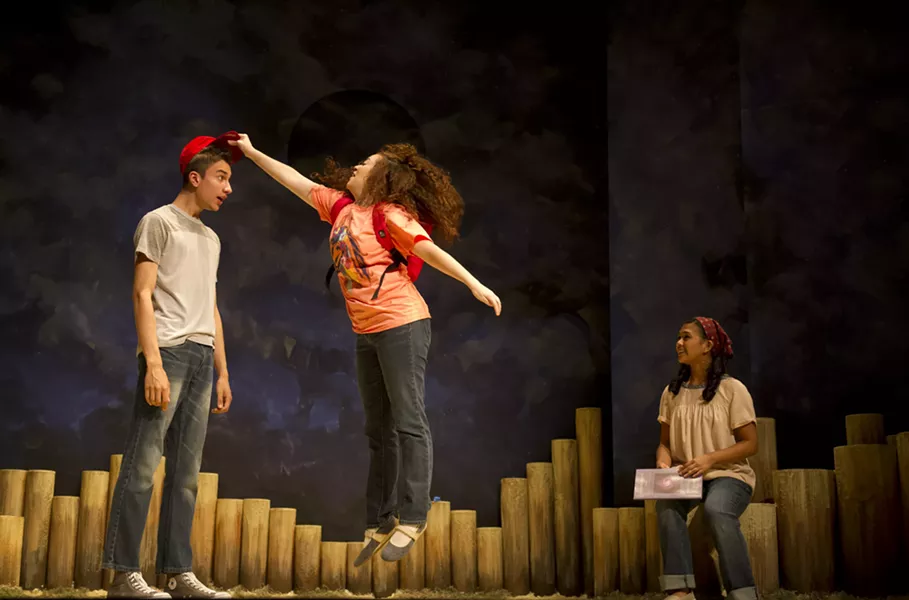 Photo courtesy of Jeff Swensen
(from left) Alex Manalo, Julia Small, Nikky Robinson.
Luna
tells the story of Soledad, a young daughter of migrant workers living in the Pacific Northwest. Due to her nomadic lifestyle, Soledad is always the "new girl" and befriends the moon, Luna, so she doesn't have to be lonely. Together they create their own inside jokes and games that Soledad always sees occurring between the kids at school.
The play teaches lessons of courage and friendship that transcend age brackets.
The production concludes the season for Playhouse Jr., which is Point Park University's family and children's theater company.
There are three more performances, including 2 p.m. matinees this Saturday and Sunday and a 7 p.m. show on Saturday. Tickets are $7 and are available
here
.
The Playhouse is located at 222 Craft Ave., in Oakland.